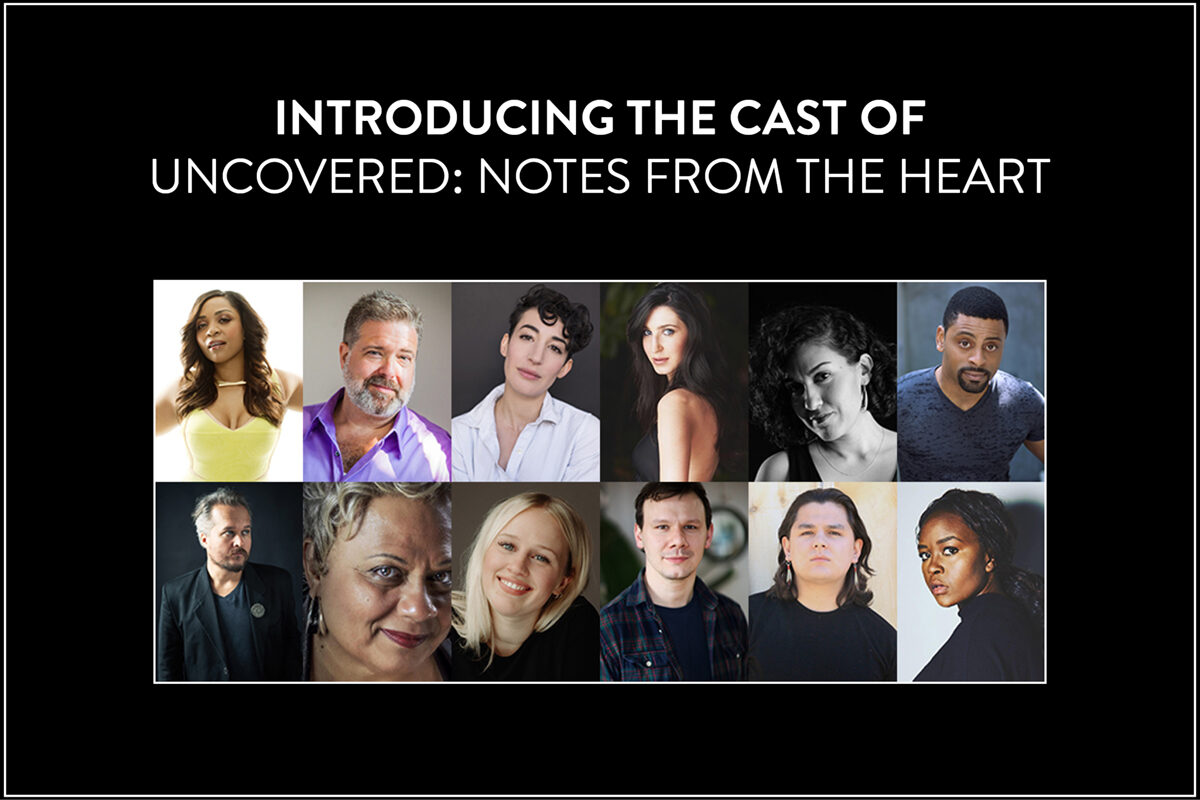 MEET THE CAST OF OUR FIRST DIGITAL CONCERT, UNCOVERED: NOTES FROM THE HEART
We are thrilled to share with you the incredible line up of Canadian talent that will be taking the virtual stage this fall for The Musical Stage Company's very first signature UNCOVERED digital concert, UNCOVERED: NOTES FROM THE HEART, streaming Nov 11 – Dec 6, 2020.
Divine Brown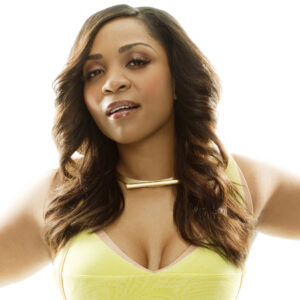 For The Musical Stage Company: UNCOVERED: STEVIE WONDER & PRINCE; UNCOVERED: QUEEN & BOWIE; UNCOVERED: DYLAN & SPRINGSTEEN; PASSING STRANGE. Select theatre credits include RENT (Mirvish); AIN'T MISBEHAVIN' (Canadian Stage); LIFE, DEATH AND THE BLUES (Theatre Passe Muraille); OBEAH OPERA (Nightwood); FATHER COMES HOME FROM THE WARS (Soulpepper). On television, she has most recently appeared in the CBC series SCHITT'S CREEK for 3 seasons as a Jazzagal.
Bruce Dow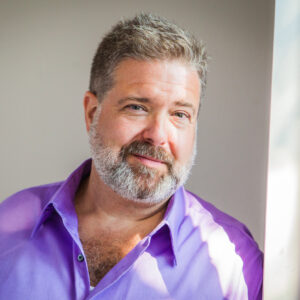 For The Musical Stage Company: DR. SILVER, A CELEBRATION OF LIFE (for which Bruce received his 4th Dora Award Nomination); UnCovered: Leonard Cohen & Joni Mitchell. Bruce has just returned from New York where he and the entire Broadway company of DIANA, A NEW MUSICAL re-assembled to record the Original Cast Album and to film the show for Netflix – all while in full quarantine! DIANA, about the late Princess of Wales, is the latest work from the ®Tony Award winning creators of COME FROM AWAY and MEMPHIS. Select theatre credits: 5 Featured Roles on Broadway; 12 seasons at the Stratford Festival; OF A MONSTROUS CHILD (Dora Winner – Buddies in Bad Times); PIG (Dora Winner – Buddies in Bad Times); Bruce is a Helen Hayes Award nominee for his work with the Shakespeare Theatre, and Studio Theatre companies in Washington, DC. As a composer/librettist, his musicals Hard Hats: The Musical, Wilde Tales, and B!TCH ISLAND have been produced professionally in Canada and the USA. brucedow.com @DowBruce
Sara Farb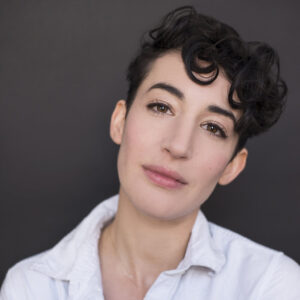 For The Musical Stage Company: 7 seasons of UnCovered. Selected Credits: "Delphi" in HARRY POTTER AND THE CURSED CHILD (Broadway); five seasons at The Stratford Festival with shows including ROMEO AND JULIET, A LITTLE NIGHT MUSIC, ANNE FRANK, KING LEAR, world premieres of THE LAST WIFE and THE VIRGIN TRIAL; FUN HOME (The Musical Stage Company/Mirvish — Dora nom); Canadian premiere of THE HUMANS (Canadian Stage/Citadel), NEXT TO NORMAL (Tarragon Theatre & Theatre Calgary/Citadel); R-E-B-E- C-C-A (playwright and performer, Theatre Passe Muraille). Sara is the bookwriter for KELLY v. KELLY, which she wrote with Britta Johnson (music and lyrics). She is also the bookwriter for BREMEN ROCK CITY, co-written with Colleen Dauncey (music) and Akiva Romer Segal (lyrics).
Hailey Gillis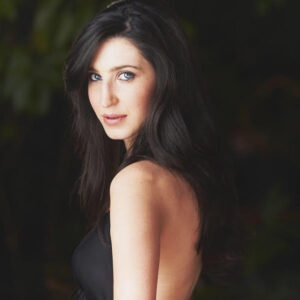 For The Musical Stage Company: PORCHSIDE SONGS, UNCOVERED: JONI MITCHELL & CAROLE KING, ONEGIN, UNCOVERED: DYLAN & SPRINGSTEEN. Most Recent Credits: GHOST QUARTET (Crow's Theatre), ROSE, STEINBECK THROUGH SONG (Soulpepper Theatre); THE INVISIBLE (Catalyst/Vertigo Theatre). Elsewhere: ONEGIN (National Arts Centre/The Arts Club/The Musical Stage Company); HEDDA GABLER (Necessary Angel/ Canadian Stage); ROMEO AND JULIET, THE MERRY WIVES OF WINDSOR (Bard On The Beach); SPOON RIVER, THE DYBBUK, MARAT/SADE, BLOOD WEDDING, THE CRUCIBLE, THE THIRST OF HEARTS, THE DEAD, ALLIGATOR PIE, IDIOT'S DELIGHT (Soulpepper Theatre); JESUS CHRIST SUPERSTAR, ON THE ROAD WITH DUTCH MASON (The Confederation Center For The Arts); GREASE, EVITA, THE LITTLE MATCH GIRL (Theatre Aquarius). Other: TRIPLE SENSATION Season 2 Top 6 Competitor (CBC), Soulpepper Academy Graduate, BA Honours Degree, University Of Toronto, Diploma In Acting, Sheridan Institute Of Technology.
Raha Javanfar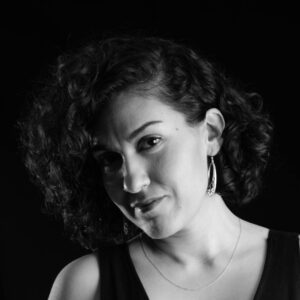 For The Musical Stage Company: Debut! A musician, lighting/projections designer, theatre performer, and educator, Raha is a multi-faceted artist, born in Iran and raised in Toronto where she currently resides. A classically trained violinist with a passion for roots music, Raha regularly plays fiddle in the Western swing band, The Double Cuts, and has played with such notable artists as Stars, Peter Katz, Tom Wilson, Protest the Hero, and Daniel Romano. She is the bassist/front-woman of Maple Blues Award nominee blues/R&B band, Bad Luck Woman & Her Misfortunes. Other musical projects include Voodoo Raha & Speedy Wax and Zuze, as well as regular participation in the concert series at Soulpepper Theatre Company (RIVERBOAT, 27 CLUB, 88 KEYS). Raha has toured extensively with Tafelmusik as projections designer. Lighting design credits include BROTHERS SIZE (Dora nomination), RIVERBOAT, VOYAGER (Soulpepper), MISS CALEDONIA (Tarragon), amongst others. Raha teaches music privately and at several institutions. She was co-recipient of the Siminovitch Protege Award, and is an active Arts Advocate and Ambassador for Music Canada. Raha teaches Lighting Design at Ryerson University.
Stewart Adam McKensy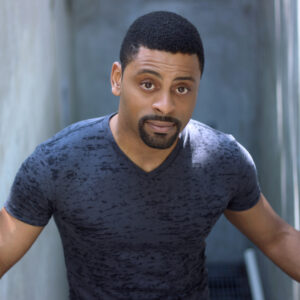 For The Musical Stage Company: CAROLINE, OR CHANGE. Much love to The Musical Stage Company for encouraging artists like me to explore, reflect and express the trials and tribulations that have shaped my life. Being able to express it through art on such a high platform continues to enlighten me. Thank you. "I've learned that people will forget what you said, people will forget what you did, but people will never forget how you made them feel." -Maya Angelou. Selected credits include: BRIGADOON, THE HORSE AND HIS BOY, ME AND MY GIRL, TROUBLE IN TAHITI, RAGTIME (Shaw Festival); KINKY BOOTS, THE WIZARD OF OZ (U.S National Tour/Mirvish Productions); HAIRSPRAY, THE PRODUCERS (Mirvish Productions); Beast in BEAUTY AND THE BEAST, the Canadian Premiere of JAMES AND THE GIANT PEACH (Young People's Theatre), Sebastian in THE LITTLE MERMAID, BUDDY — THE BUDDY HOLIDAY STORY (The Globe Theatre), TO KILL A MOCKINGBIRD, MY ONE AND ONLY (Stratford Festival).
Andrew Penner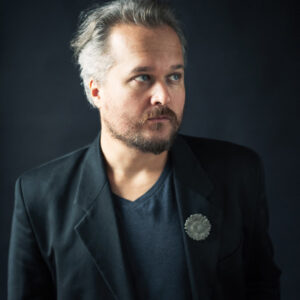 For The Musical Stage Company: UNCOVERED: DYLAN & SPRINGSTEEN, UNCOVERED: QUEEN & BOWIE, PORCHSIDE SONGS. Andrew is an award-winning musician and performer who can be heard on over 50 albums of various styles and has performed across North America and Europe. He is a member of the bands HARROW FAIR and SUNPARLOUR PLAYERS. Andrew has worked in theatre at The Stratford Festival, Soulpepper, Canadian Stage, Crows, Obsidian Theatre, Native Earth, Musical Stage Company and many others. He is a founding member of KITCHENBAND (BOBLO, Dora Award for Best Composition & Sound Design; REESOR, PELEE, PETRICHOR, DETROIT TIME MACHINE, DRIVE). Andrew has created music for several films including, SMALL TOWN MURDER SONGS, COOKING WITH STELLA, ONE WEEK, THIS BEAUTIFUL CITY, EADWEARD and the television series, LOST GIRL. Most recently, Andrew was composer/sound designer for SERVING ELIZABETH (Western Theatre/Thousand Islands Playhouse), FOOL FOR LOVE (Soulpepper), performed/music directed for GHOST QUARTET (Crow's Theatre/Eclipse Theatre Company – Toronto Critic's Theatre Award, Best Ensemble, Dora Nominated, Best Musical Director) and released Harrow Fair's sophomore album, which he also produced. www.andrewpenner.ca
Jackie Richardson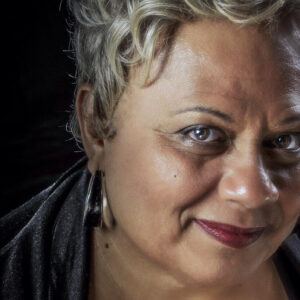 For The Musical Stage Company: 5 seasons of UNCOVERED. Jackie is one of Canada's foremost singers of gospel, blues, and jazz. Selected theatre: SPOON RIVER, COOKIN' AT THE COOKERY (Dora Award), AIN'T MISBEHAVIN' (Dora Award), BIG MAMA! THE WILLIE MAE THORNTON STORY (Jessie Award), ADVENTURES OF A BLACK GIRL IN SEARCH OF GOD, and ST. CARMEN OF THE MAIN. Selected film and TV: TURNING TO STONE (Gemini Award), THE GOSPEL ACCORDING TO THE BLUES (Gemini Award), SINS OF THE FATHER (NAACP nomination), HALLELUJAH GOSPEL SERIES (as host & performer for 24 episodes), DEAR VIOLA (TV movie). Ms. Richardson has received The Canadian Actors' Equity Lifetime Achievement Award, The African Canadian Achievement Award, and The Toronto Blues Society Lifetime Achievement Award.
Eva Foote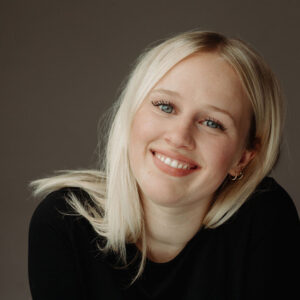 For The Musical Stage Company: Banks Prize 2019-20 recipient. Eva Foote is an actor and singer-songwriter from Edmonton, Alberta. Growing up in a house full of bluegrass and folk music, she has always had a deep love for musical storytelling and writing songs. She has released two albums in the last 4 years, pending release of her third, Ocean Car. She is a graduate of the National Theatre School of Canada and recently trained in the Birmingham Conservatory, set to debut in the 2020 season at the Stratford Festival. She is profoundly honoured to be a recipient of The Syd & Shirley Banks Prize alongside Kale Penny.
Kale Penny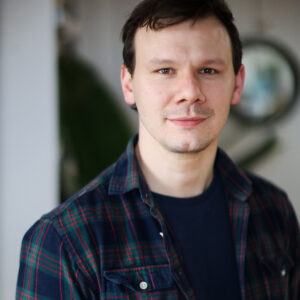 For The Musical Stage Company: Banks Prize 2019-20 recipient. Originally from Victoria, BC, Kale is an actor and musician now living in Stratford, Ontario with his wife Lauren. His passion for music and theatre has taken him across the country, starring in such shows as Rock Of Ages, Million Dollar Quartet, and Newsies for Drayton Entertainment, Theatre Aquarius, Citadel Theatre, Arts Club Theatre Company, and more. He also sings for Canadian band Side One, and released his own original EP, The Tracks, in 2017, available on all major platforms. He is filled with gratitude to MSC for including him in this new version of UNCOVERED. Many thanks to Mitchell, Reza, and the Talent House family. Instagram: @kalepenny7
Dillan Chiblow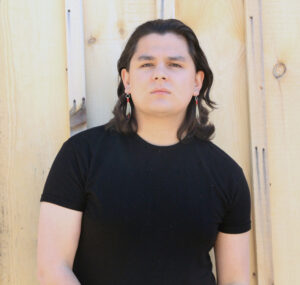 For The Musical Stage Company: Banks Prize 2020-21 recipient. Aniin! Dillan is an Ojibwe storyteller from Garden River First Nation. He is a graduate of Sheridan's Music Theatre Performance program and has a master's degree in Musical Theatre from The Royal Conservatoire of Scotland. Dillan is very honoured to be awarded the Banks prize this year. He looks forward to the opportunity to be challenged and grow from this experience. Dillan would like to acknowledge the many people who helped get him to this point in his career and highlight that he stands on the shoulders of the many Indigenous storytellers that came before him. He thanks them for the work they have done and will use this opportunity to honour their legacy. Dillan is also host/producer of Voicing The Circle, an Indigenous-led podcast about life in the arts. Dillan and his guests share stories and experiences in hopes that, through storytelling, we can listen and learn to address structural changes that are long overdue in our arts community. Selected Credits: Tommy/Tom – CHILDREN OF GOD (Urban Ink, Citadel, Segal Center, Western Canada Theatre); ONLY DRUNKS AND CHILDREN TELL THE TRUTH (Magnus); SEDNA (Urban Ink/Caravan Farm); THE TALKING STICK (Charlottetown Festival's Young Company).
Germaine Konji
For The Musical Stage Company: Banks Prize 2020-21 recipient. Germaine is a proud Kenyan-Canadian actor, singer, writer, director, and mover. Her artistry rooted in her culture, storytelling for her is not a profession, but a way of life. Germaine is passionate about adding to the canon of female voices of the African Diaspora. Her spoken word piece, Bordered Blood, and the Making of a Foreigner was chosen to be developed by Canadian Stage Company as part of their Territorial Tales series in 2018. Germaine is a produced playwright, having made her directorial debut in 2019 directing her first full-length play Burning House. Smoking Gun, premiered by The And, Stage Company. She is currently co-writing a new musical that was chosen to be workshopped by The Grey Area Theatre Company in the UK this August. Germaine is a 2020 graduate of Sheridan's Music Theater Performance Program, where she was awarded The Highest Achievement in Acting Performance, and The Outstanding Contribution to the Canadian Musical Theatre Project. During her studies, she worked as a researcher for a project investigating the decolonizing, and decentering of the American musical. She plans to continue her studies on the institutionalization of diversity and the maintenance of a dominant culture as it interacts with music theatre performance, and artistic practice. Recent performance credits include; Molly, Hoarding the Musical (CMTP, Theatre Sheridan), Sarraghina, Nine (Theatre Sheridan) Meryl, Stars of Mars (Theatre Sheridan). Germaine is also a co-founder of The And, Stage Company; a not for profit corporation creating theater opportunities for artists that identify as women. Instagram @smckensy
—
Don't miss UNCOVERED: NOTES FROM THE HEART, streaming from November 11 – December 6, 2020. Tickets on sale now!