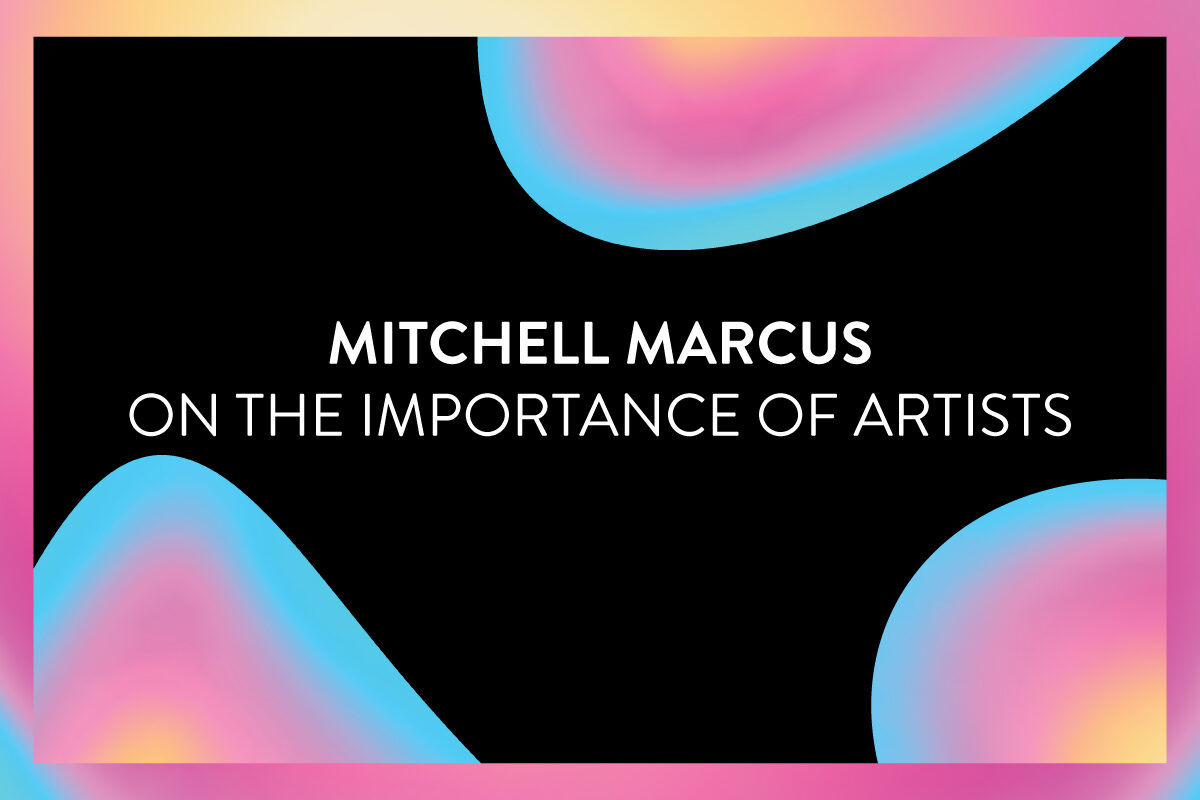 Mitchell Marcus on the Importance of Artists
One of my biggest frustrations during COVID is how little art and artists are being discussed from a public policy perspective. For so many people, art is what is getting them through this pandemic, with films, TV shows, music, and online digital events. When this pandemic is over, art will be even more important in redefining who we are as a society, processing our feelings, and rekindling the sense of togetherness that has been absent for over a year. But from a policy perspective, art doesn't come up very often. Artists are not part of the many roundtables being assembled to discuss how to reopen the economy. Art doesn't seem to be a consideration as politicians think about what sorts of outdoor activities could reopen safely to improve mental health. And artists – who are one of the only types of workers who have been completely banned from doing their jobs and collecting salaries – have not been uniquely considered in terms of retaining and supporting them during this crisis. 
To me, this signifies a disconnect. Art has become a commodity rather than a necessity in our society. It is a luxury item to purchase when you can. COVID has cemented a social activity hierarchy where restaurants, sports and religious experiences all matter more than art. This hierarchy misses the entire point of arts and culture which – when successful – becomes a church of togetherness, a meal for the soul, and an emotional workout all at once. 
I am deeply curious about what can change moving forward so that art is an essential part of our lives. As we begin a time of significant social rebuilding and new norms, I imagine how much better off we could all be if artists played a role in helping us make sense of this new transformation as city-builders, neighbourhood organizers, and ministers of creativity.   
To begin to explore this curiosity, we have launched a new pilot program called MUSICAL MOMENTS as an opportunity for artists to develop creative summer projects with $25,000 of funding from The Musical Stage Company. We want this program to help artists think beyond the stage and imagine how their talents can make a difference right now, redefining the role artists play in enlivening daily life through music and storytelling.  
We imagine MUSICAL MOMENTS looking like: 
Performing a nightly song from a front porch or balcony. 
Organizing a weekly jam session for amateur musicians or an ad hoc choir. 
Designing an installation on a front yard for cars to see as they drive by. 
Creating musical telegrams for a community of seniors. 
Developing a performance for front-line workers. 
Designing a DIY musical kit for local children. 
Offering a dance class. 
But these are simply examples from within our imagination. I am confident that each artist will bring innovative and unique ways to use their particular talents to bring joy, magic, and togetherness back into people's lives through musical acts of creativity.
These small acts of creativity in people's day to day lives may not immediately transform the way we perceive art and artists in our society, but my hope is that they will illuminate new possibilities for the future: how we can play together differently, how we can create more accidental encounters with art in the places we live, and how artists can be leaders of a new creative society.
Find more information about MUSICAL MOMENTS by clicking here.