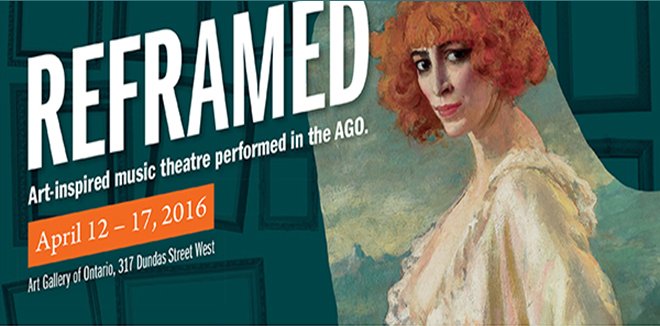 The Pieces Behind #Reframed: The Marchesa Casati
Only a few tickets remain for Reframed, running April 12-17 at the Art Gallery of Ontario. Three teams of Toronto composers & lyricists. 3 Paintings. 3 Brand new 20-minute musicals performed inside the gallery.  
Before we witness the premiere of Erin Shields & Bryce Kulak's new musical "La Casati", we researched the artist and painting on which the musical was inspired.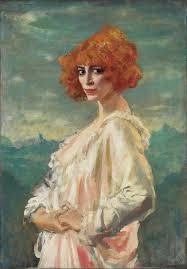 The Marchesa Casati by Augustus Edwin John 
The Artist:  Augustus Edwin John  (4 January 1878 – 31 October 1961) was a Welsh painter and artist.  By the 1920s John was Britain's leading portrait painter. Although well-known early in the century for his drawings and etchings, the bulk of John's later work consisted of portraits, some of the best of which were of his two wives and his children. He was known for the psychological insight of his portraits, many of which were considered "cruel" for the truth of the depiction. John painted many distinguished contemporaries, including   W. B. Yeats,  Lady Gregory, Tallulah Bankhead, George Bernard Shaw, the cellist Guilhermina Suggia. He was named to the Order of Merit by King George VI in 1942. 
The Painting: John had been attached to the Canadian forces as a war artist during the First World War, and was hired to make record of the Canadian participation at the Paris Peace Conference that year.  He met Casati at a party hosted in Paris by a mutual friend, Maria Ruspoli, and the two became lovers. John did three paintings of the Marchesa, but the AGO painting is the best known.
At this time Casati had already bedded a number of famous artists, and had been a subject for many others. Rather than present her in one of the mythological guises other artists had, John chose to try and capture her flamboyant, but at the same time guarded personality. It depicts the Marchesa with fiery red hair, highlighted by a muted background, that might depict a stormy view of the Italian Alps near her home. The painting was originally full length, but John cut it to only show the upper part of her body.  
Interesting Fact: The novelist and poet Jack Kerouac included a number of poems inspired by The Marchesa Casati in his novel San Francisco Blues (1954). The 74th Chorus reads:
Marchesa Casati
Is a living doll
Pinned on my Frisco
Skid row wall

Her eyes are vast
Her skin is shiny
Blue veins
And wild red hair
Shoulders sweet & tiny

Love her
Love her
Sings the sea
Bluely Moaning
In the Augustus John
de John background
Photo Credit:
Augustus John (English 1878 – 1961)
The Marchesa Casati, (detail) 1919
Oil on canvas
96.5 x 68.6 cm
Purchase, 1934
© 2016 Art Gallery of Ontario