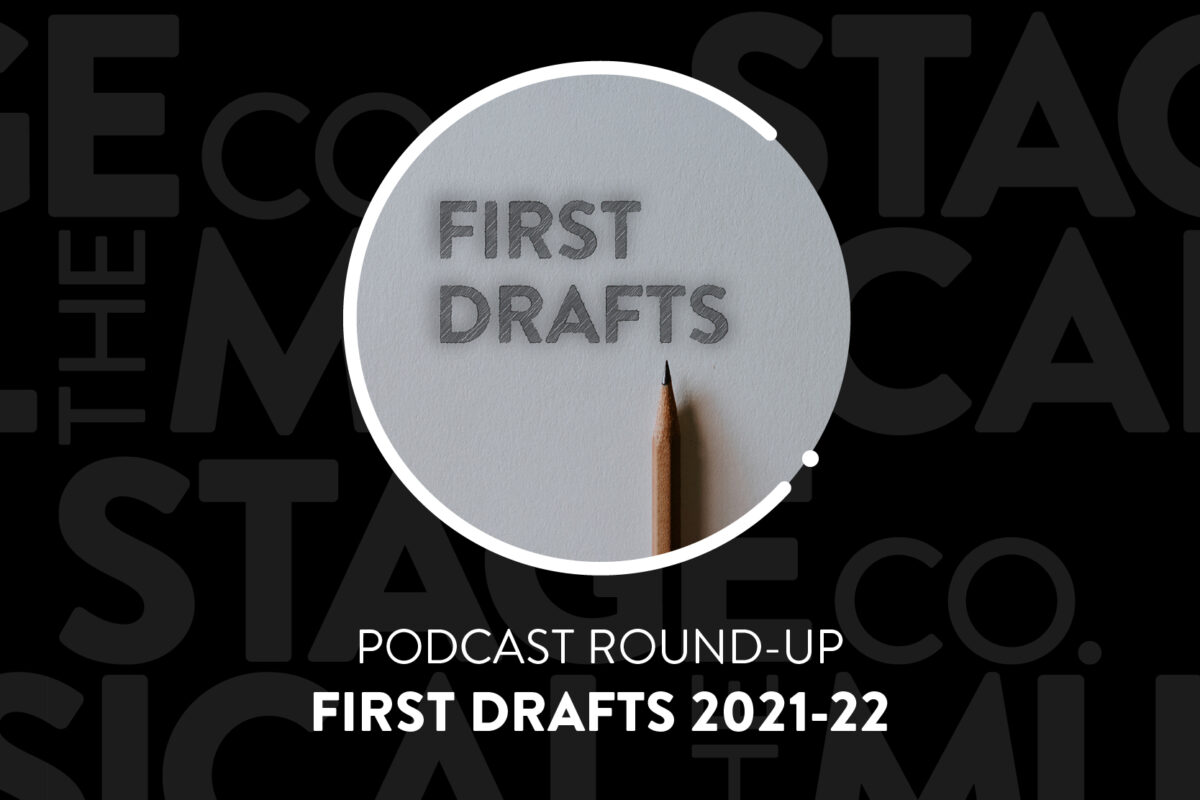 Podcast Round-Up: First Drafts
The Musical Stage Company is thrilled to present a musical round-up of our recently released First Drafts podcasts – available for your listening pleasure on Apple Podcasts & Spotify, or wherever you listen to your podcasts!
First Drafts is part of an exciting new musical development partnership between The Musical Stage Company & Sheridan College. Grounded in the urgency of the stories we need to hear now, First Drafts is the commission, drafting, workshopping, rehearsal, and public audio presentation of three new short musicals which reimagine, reconstitute, and reanimate the Western 'musical theatre canon'.
Listen now & learn more about our exciting three 2021-22 musicals in development below!
---
DESTINATION: WEDDING!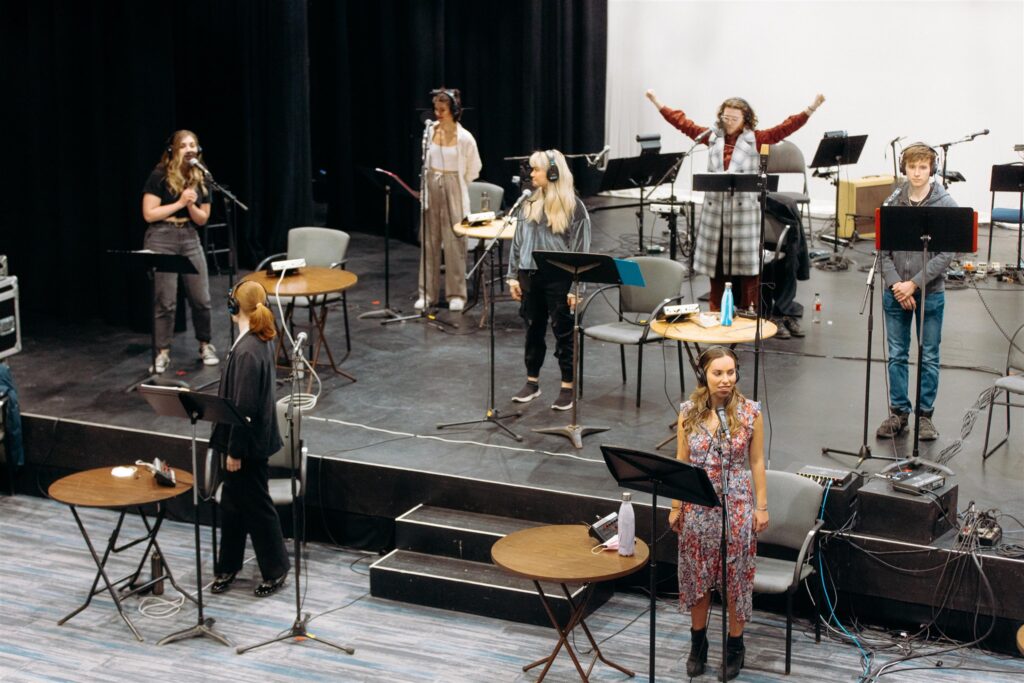 Book by Jennifer Villaverde
Music & Lyrics by Kodie Rollan & Maria Aragon
Directed by Ann Hodges
Music Direction by Stephan Ermel

For full production credits and cast lists please click here
When a tropical storm descends on the island of Kapalaran, our "nearlyweds" are forced to move the beach wedding of their dreams indoors. This not-so-simple relocation immediately becomes the least of their problems. In the midst of a hurricane of drama and homicidal coconuts, our couple must let go of their best-laid wedding plans and trust that their love will find a way through the storm.
---
PARKDALE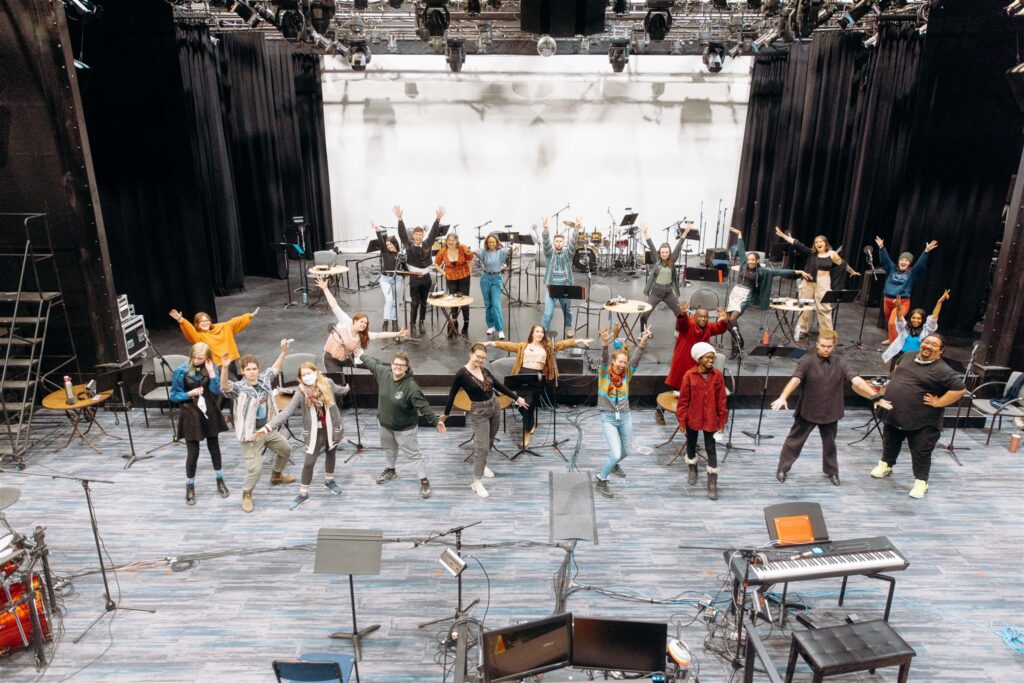 Book by Meghan Swaby
Music & Lyrics by Chris Tsujiuchi
Directed by Julie Tomaino
Music Direction by Alexa Belgrave

For full production credits and cast lists please click here
Welcome to 110 Parkdale Ave, the last subsidized low-rise building in the neighbourhood. It's special, but you can't tell that from the outside. The building is far from perfect, but for the tenants who occupy its cracked walls and uneven floors, it's home. When the tenants are faced with an eviction notice, they (reluctantly) step out of their bubbles to band together as a community in order to save their homes.
---
TINY TENEMENT OF TERRORS
Book by Aaron Jan
Music & Lyrics by alaska b
Directed by Jay Northcott
Music Direction by Robert Steven Wilkinson

For full production credits and cast lists please click here
After 57 days in stasis, Aubry and 10 of Brooklyn's finest, must return to her boyfriend's spore-infested tenement to destroy the multitude of plant monsters he created. TINY TENEMENT OF TERRORS is an unholy fusion of gory 80's sci-fi and 1960's camp, all done through the wonder of radio.
---
Creative Team Credits
Dramaturgs: Ray Hogg, Jordan Laffrenier, Kevin Wong
Copyist: Adam Sakiyama
Production Team Credits
Assistant Technical Director: Carissa Campbell
Audio Crew: Mia Hansen, Bex Tralli, Correy Poloniato, Kate Hunter, Madison Leblanc
Head LX/Board Op: Bec Black
House Technicians: Bobbie Bryant, Alaynah de Kleine, Ian Middleton, Delaney Small, Armaan Dutta, Jack Dunn, Emily Ledjenac, Nikki McLaughlin, Nat Zablah
Production Assistants: Nat Calzato, Joey DiNicola
Photographer: Sandro Pehar
Post-Production Audio Engineer: Kaitlyn MacKinnon
For full production credits and cast lists please click here