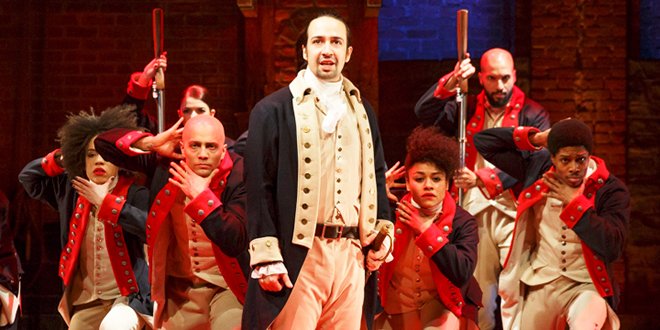 Rock Musicals: What Are They Good For?
Ever since I was in my early 20s, I loved any excuse to borrow my parents' minivan. Equipped with SiriusXM radio, it was my opportunity to roll down the windows and blast showtunes from the "On Broadway" station. (I'm certain you can't imagine anything cooler than being seen in your parents' minivan with "Ol' Man River" blaring).
Looking back 40 years, Broadway music wasn't always relegated to a very exclusive, expensive spot on the airwaves. In 1975, "Send In The Clowns" hit Number 36 on the US Billboard charts in a cover by Judy Collins. In 1971, "I Don't Know How To Love Him" reached Number 12 on the Billboard charts in a cover by Helen Reddy. The Beatles recorded Meredith Wilson's "Till There Was You" in 1963 and they sang it on the Ed Sullivan show in 1964. Barbara Streisand's version of "People" from Funny Girl reached number five on the Billboard charts in 1964 (four years before the movie came out). The list goes on and on. The farther back in time you go, the more closely aligned Broadway music was with the popular taste.
Looking at 21st century musical theatre, 90% of the time the genre either:
Uses existing pop songs that hit big on the radio decades ago
Creates original scores that don't resemble anything that could have been on the radio in the last 40 years.
It's a fascinating divide given the origins of the form.
A small handful of times every decade, since the decline of the alignment between Broadway and popular music, something comes along that brings contemporary music and Broadway closer together. Rent and Hedwig & The Angry Inch stand out in the 1990s. Spring Awakening and Passing Strange both brought a contemporary music authenticity to the 2000s. And now, Hamilton is breaking box office records and building a monumental buzz with its phenomenal hip-hop score.
I've never personally been a fan of the attempt to make musicals sound more "current," but what I have loved in each of the shows referenced above is the impeccable musical theatre craft that combines with a contemporary, popular musical sound – these are not works that find popularity exclusively through contemporary musical palettes; they are shows that tell stories brilliantly using this music.
So what is it that makes this such an anomaly? As a hard core musical theatre fan, I prefer my musicals to sound like they descend from Stephen Sondheim rather than Kanye West or Taylor Swift. But recognizing that most of the world is not like me, what has prompted musical theatre composers to be so disconnected from popular music? And why don't popular songwriters have the craft as dramatists to apply their technique to musical theatre effectively? Would we want musicals to sound more like Top 40 or would that be sacrilegious? And – perhaps most importantly – the odd time that something like Hamilton rolls around which has the potential to expand the audience for Broadway beyond the standard crowd, will the music industry come on board, return to the traditions of the mid-20th century and get these songs out to the world?
Because if I could drive in my Kia Rondo blasting "My Shot" or "The Room Where It Happens" from my FM dial, I would be a happy musical theatre nerd.