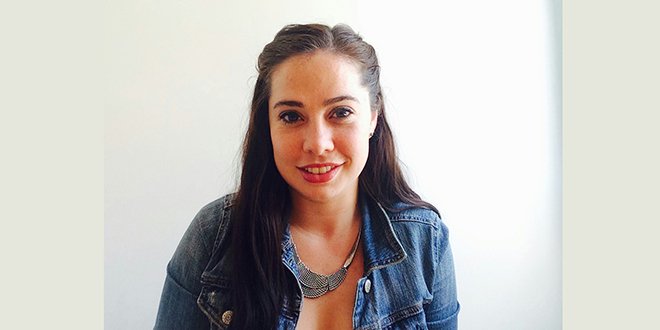 A Summer in the City
We are thrilled to welcome Victoria Barber to our organization as our Intern Producer. She will be a regular contributor to "Musical Notes" as she shares her experiences with Acting Up Stage.
I was going to work in the arts, one way or another.
I started my musical journey as a young performer at Original Kids in my hometown of London, Ontario.  Throughout my 13 years at Original Kids I took the stage as a performer, stage manager, choreographer, and director.  After completing my B.A. from Western University I was at a crossroads, trying to determine where I would land next.  All I knew was that I was going to move to Toronto and let my love of musical theatre guide me.
I was accepted into an Arts Management Post-Graduate degree from Western and, while Toronto was calling my name, I knew this was the smart choice.
As part of this post-graduate degree, there is a four-month placement component where students work within an arts organization to learn the inner workings of a professional institution.
I immediately thought of Acting Up Stage and the fantastic things they're doing for the musical theatre world in Toronto. I met with Mitchell and he thankfully took a chance and brought me on board.
The past few weeks have been a whirlwind of excitement and I am so honoured to be a part of such a fantastic team.
My first "job" at Acting Up Stage was to read a few scripts; I mean who gets to read musicals at work? I was in heaven.
For the past two weeks, my world has been filled with everything  Ballad of the Burning Star. (I hope you saw it, it's a political masterpiece that Toronto was lucky to have.)
My days consisted of attending their rehearsals and watching their unique process unfold.   Let me tell you, it was fascinating. Watching devised theatre, something so unusual in North America, was thrilling. The way they rehearse and perform was a reminder of why I wanted to work in the arts in the first place.
Here's something I'll always remember: We all know the importance of a proper warm-up (theatre-related or not) but the cast of Ballad of the Burning Star took it to the next level. They did an hour and a half full-cast warm up before every rehearsal and performance. That's almost the length of the whole show! The warm up included: yoga, energized running, vocalizations, intense stretching, and lots of laughter.
Overall, my first couple weeks here have been great ones; filled with new educational experiences, musical theatre and new friendships.
I'll be taking you on this educational journey with me, so stay tuned! I can't wait to see what this summer holds.