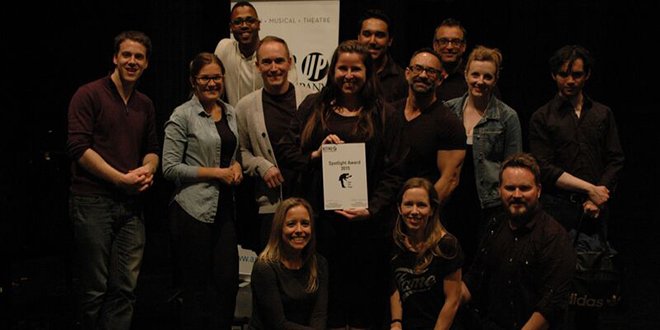 The 2nd annual Take The Stage was a hit!
The second annual Take The Stage event has come and gone in a blur for us at Acting Up Stage – but that's nothing compared to the whirlwind day that our five competing teams had this past Sunday! In only four hours, these five teams – each from Etobicoke Musical Productions, Scarborough Music Theatre, Sheridan College, the R.A.T. (Really Amateur Theatre) Pack, and one made of individual participants known as the Public Team – learned a group song with four-part harmonies and even choreography. At the end of the day, each team did an amazing job performing their song for a panel of three judges: talent agent Daniel Birnbaum, producer Derrick Chua, and critic Carly Maga.
But before all this – these teams successfully raised over $10,000 in support of Acting Up Stage Company! We're forever indebted to their enthusiasm and love for musical theatre in Toronto. And we feels o lucky they chose to spend a rainy Sunday with us!
A special congratulations to Team R.A.T. Pack, which won a prize for being the top fundraiser – tickets to see Mirvish Productions' Titanic! And also to Etobicoke Musical Productions which won the coveted Spotlight Award – for the second year in a row!
Check out the photos (courtesy of Mike Scott) below to see how the day went.