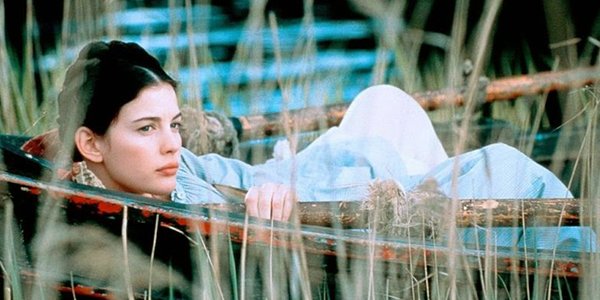 The History of ONEGIN
Eugene Onegin has had a long life and many incarnations since the first publication of the Alexander Pushkin classic novel. Check the extraordinary history of ONEGIN and join us for the Toronto premiere of the new Canadian musical by Amiel Gladstone & Veda Hille!
---
1825-1832 – Alexander Pushkin's poem is first published
The work was written entirely in verse and published in serial form in a Russian magazine between 1825 and 1832. 
1833 – The first complete edition is published in book form.
April 2nd, 1833 – the first complete edition of the novel is published with a printing of 5000 copies. Slight corrections made by Pushkin for the 1937 edition would then become the standard accepted text we know today.
1879 – Tchaikovsky's opera premieres.
Tchaikovsky's Eugene Onegin premiered March 29th, 1879 at the Maly Theatre in Moscow and featured performances by students at the Moscow Conservatory.
1881 – The first English translation is published.
Henry Spalding gives Eugene Onegin its first English translation in 1881, but certainly not the last. There are upwards of 13 known English translators of Pushkin's original text.
1911 – Yevgeni Onegin, the first screen version, is released.
Onegin makes his moving pictures debut in a 1911 Russian silent film version directed by Vasili Goncharov.
1965 – Onegin ballet premieres at the Stuttgart Ballet
John Cranko's ballet version of Onegin while also being set to Tchaikovsky does not feature any music from his aforementioned opera. Instead, the three-act ballet utilizes music from his other works – The Seasons, Cherevichki and Francesca da Rimini.
1989  – Christopher Webber's play Tatyana debuts. 
Starring British actress and comedian Josie Lawrence as the title character, it combines spoken dialogue and narration from the novel, with music arranged from Tchaikovsky's score.
1999  – An English movie adaptation is released.
The film starred Ralph Fiennes as Onegin and featured Liv Tyler as Tatyana and Lena Headey as Olga. While Onegin would premiere to a mixed reception it would receive praise for its performances and production design and would go on to be nominated for Best British Film at the BAFTAs.
2016 – Amiel Gladstone & Veda Hille's original musical premieres
After it's sold out run, The Arts Club production of Onegin would go on to nearly sweep the Jessie Awards, winning 10 awards including Outstanding Production.
---
ONEGIN makes its Toronto debut this spring, running May 13 – June 4 at the Berkeley Street Theatre Downstairs. Tickets on sale now.