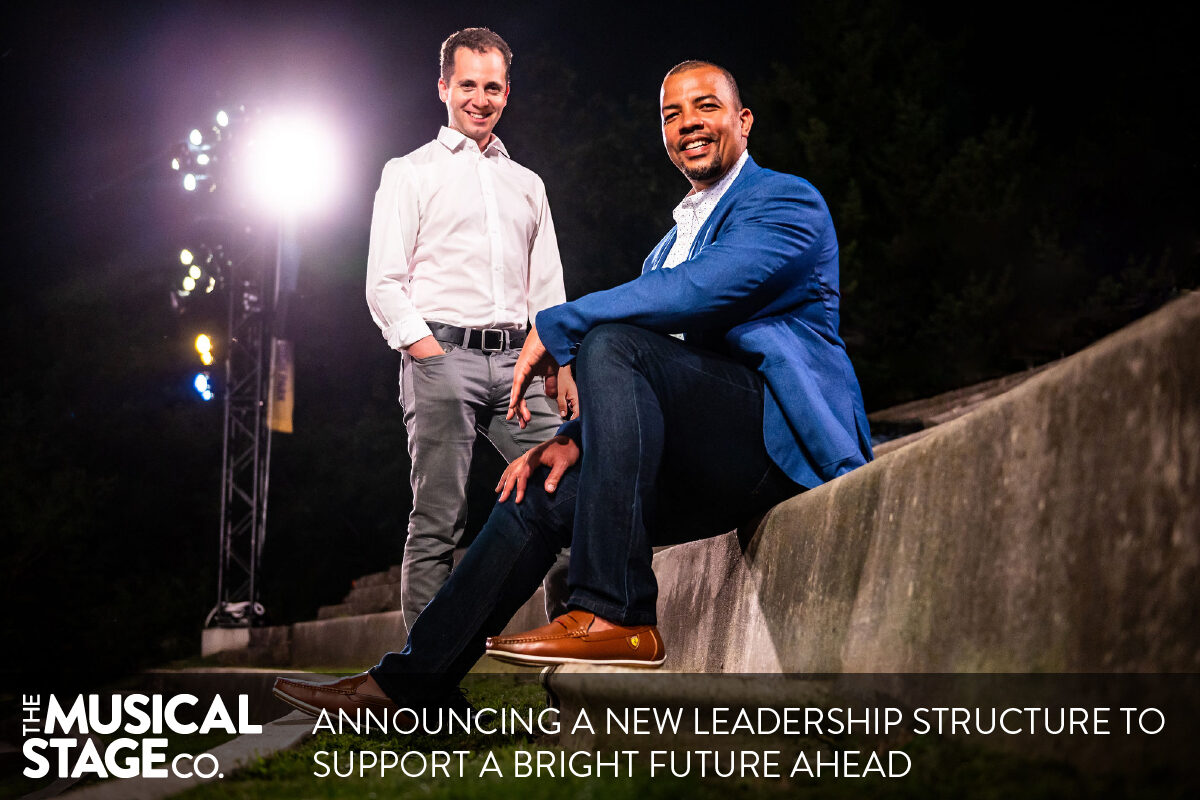 Announcing a New Leadership Structure to Support a Bright Future Ahead
Over the course of the last year, The Musical Stage Company has been developing an ambitious vision for the future of our organization that reimagines the role that arts organizations and artists can play in a post-COVID world, while making The Musical Stage Company an artistic pillar of the new Toronto cultural landscape. These plans expand upon our history of artistic excellence in theatre production and examine how the joy, togetherness, hope and inspiration that musical storytelling offers can help our city, sector and art form recover, heal and renew.
While we will be sharing the details about these plans in the coming months, we wanted to share exciting changes to our leadership structure which will help us rise to the extraordinary opportunity ahead.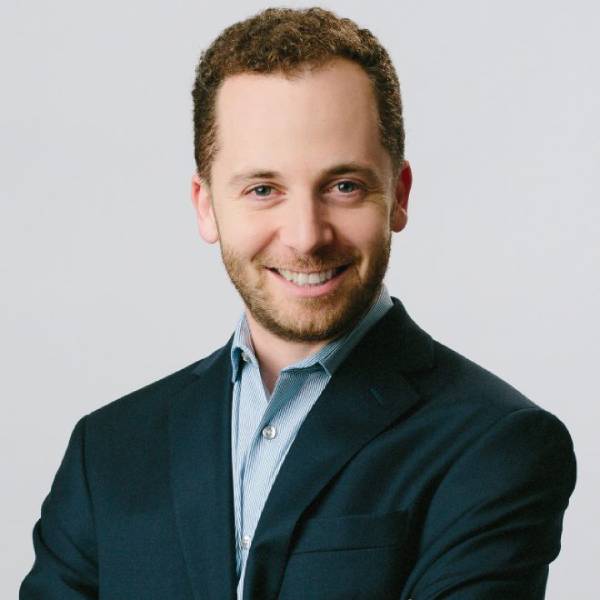 Mitchell Marcus will be moving into the new role of Chief Executive Officer. Reporting directly into the Board of Directors, Mitchell will continue to assume responsibility for the overarching direction of the organization but with renewed capacity to focus on strategic planning and developing the exciting new initiatives of the organization, that will allow The Musical Stage Company to maximize its impact and reach, and enable the fastest recovery for our local artists.
Ray Hogg will be promoted from Deputy Artistic Director to Artistic Director, focusing on the curation and continued artistic excellence of our full-scale musical productions, the development of new musicals and the mentorship of professional artists.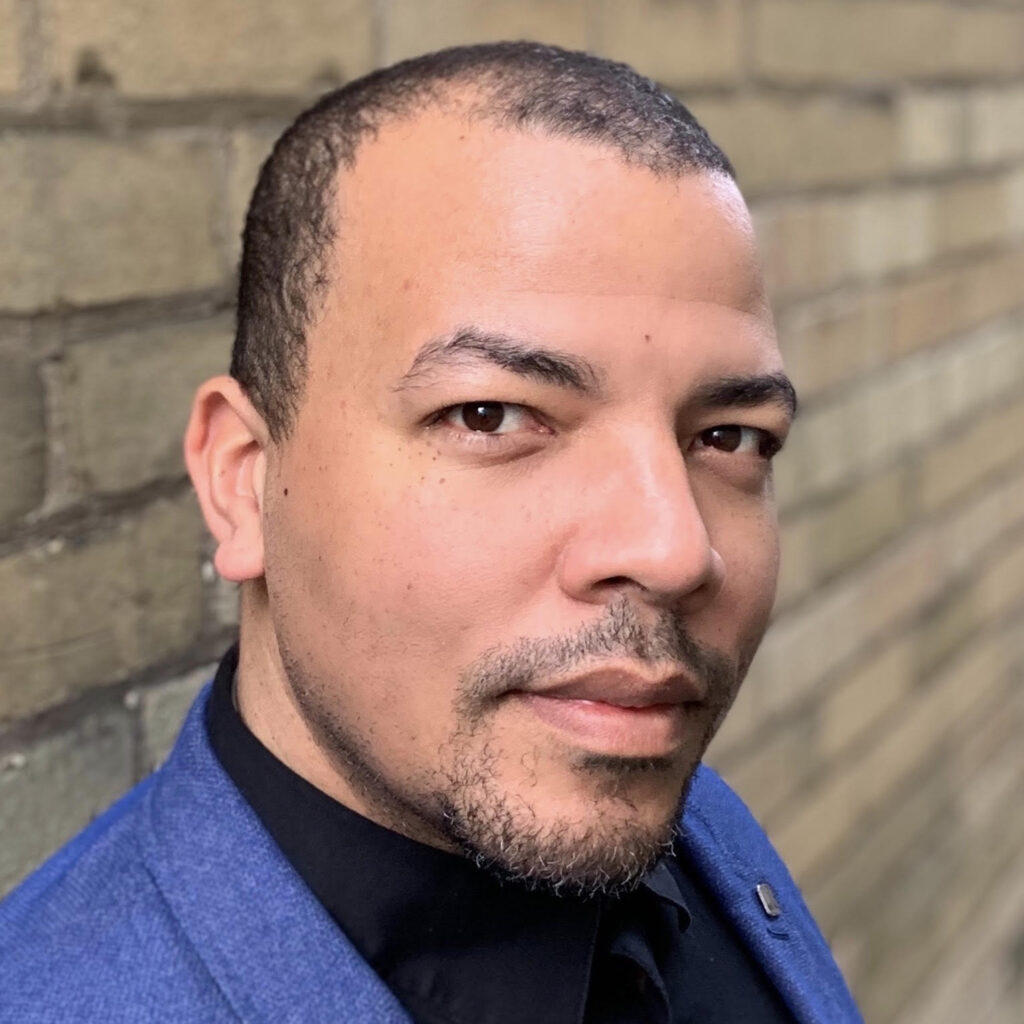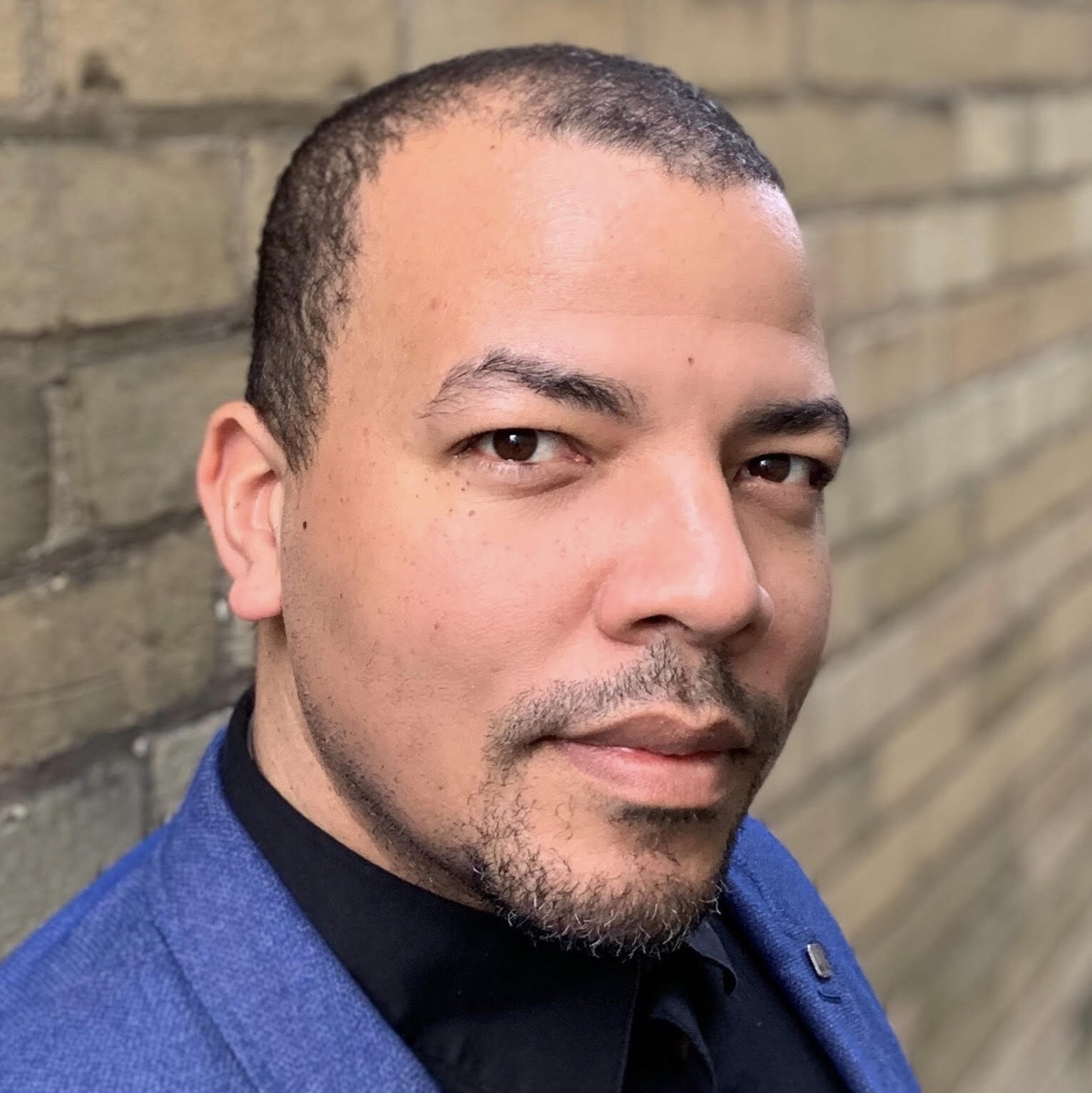 "My confidence in and commitment to The Musical Stage Company is stronger than ever," says CEO Mitchell Marcus. "The changing landscape over the last 16 months has illuminated inspiring possibilities for what an arts organization can and should do in the world that awaits us. But to continue to adapt and rise to the challenges and opportunities before us requires a simultaneous focus on recovery, transformation and nurturing a hard hit community of musical artists. Expanding our leadership team sets us up for maximum success in all of these areas. I am thrilled to lead us into the future while deepening what has been a glorious collaboration with Ray Hogg over the last 18 months. Ray possesses remarkable taste, compassion and strategic thinking that will build upon our artistic legacy in theatrical productions and new work development and create an incredible artistic future."
"I'm looking forward to building on the brilliant foundation of innovation and exceptional theatre that Mitchell has established at The Musical Stage Company over the past 17 years," says Artistic Director Ray Hogg. "We have great plans for welcoming artists and audiences on a journey of creating and experiencing thrilling new musicals that speak to every Canadian. I am driven to create more access to our programming, with a particular emphasis on bringing new voices to the spotlight and sharing the work we are developing here in Toronto with our colleagues across Canada, the US, and beyond."
Continuing their long standing work as part of the senior leadership of the organization are Director of Marketing & Engagement, Victoria Barber; Managing Director, Paul Beauchamp; and Executive Director, Advancement, Kate Supleve.
Two long-standing employees are also beginning new roles: Alethea Bakogeorge has begun the newly-created part-time role of Accessibility Manager in addition to her part-time role as Development Associate, and Robyn Hoja has become the company's Producer. The Musical Stage Company team also boasts recently-hired staff members Cassandra Di Felice (Development Associate), Cameron Vindua (Marketing Associate) and Victoria Wang (Artistic Development Associate).
The full-time staff team is supported by our outstanding Board of Directors. Board Chair Ellen Wallace completes her tenure in November after 8 years of transformational growth and leadership, and moves into the position of Past Chair. Patrick David and Megan Deeks will begin a 2-year term as Co-Chairs, helping to lead the organization into its exciting future.
"I am so proud of how The Musical Stage Company has weathered the storm of the last 14 months, leading with optimism, maximizing impact, and keeping our eyes firmly focused on a future that responds to the past and present," says CEO Mitchell Marcus. "With this team in place, we are ready to chart the path forward and create the next, unforgettable chapter of Canadian musical theatre."
We look forward to sharing the news of our upcoming artistic season and long-term plans over the coming months, helping to bring Toronto back together through the incredible euphoric power of musical storytelling
---
Photo Credit: Mitchell Marcus & Ray Hogg. Photo by Dahlia Katz.