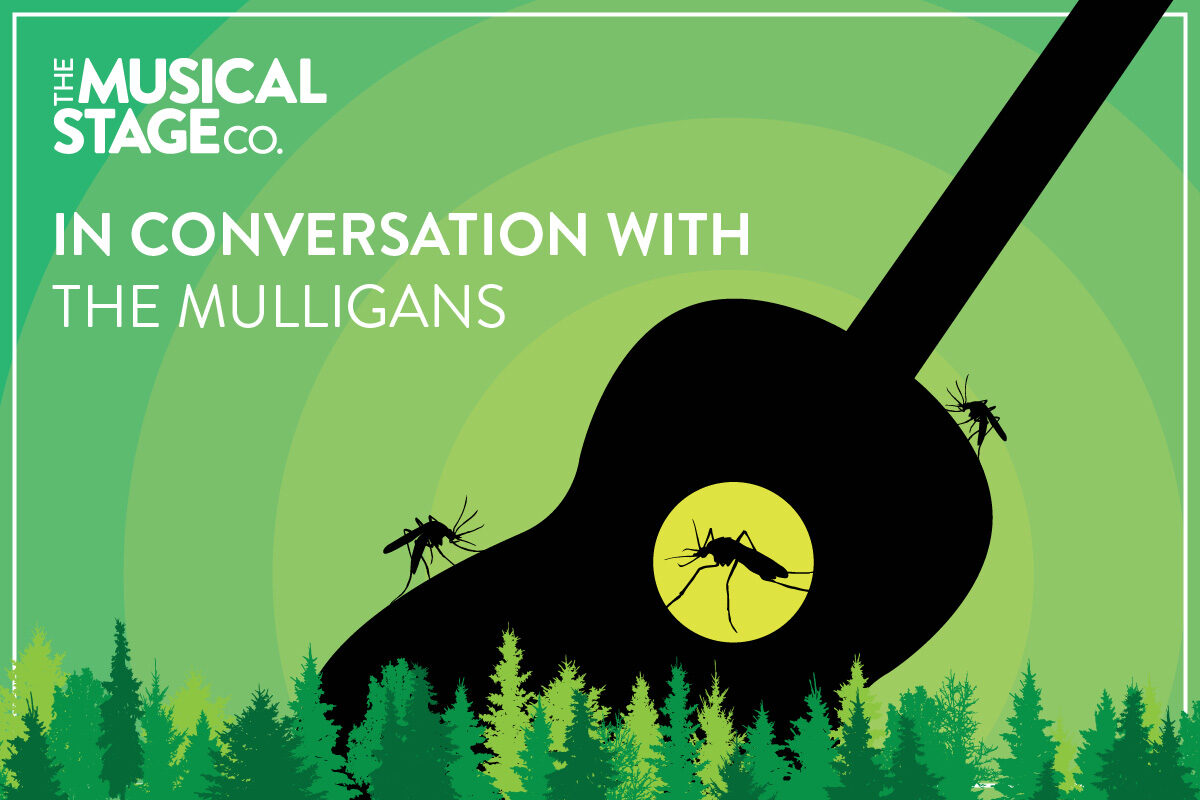 In Conversation with The Mulligans
This week we sat down with The Mulligans (the Creative Team & Cast) of STILLWATER SCHOOL FOR MOSQUITOS, to learn more about their collaborative history, their inspirations for this musical's story and music, and their excitement to perform together again at last!
STILLWATER SCHOOL FOR MOSQUITOS was adapted from Griffin Ondaatje's The Mosquito Brothers – What inspired you to turn this children's book into a musical cabaret?
This whole process started because of Hailey's connection with Griffin. In 2015 Griffin saw an adaptation of Dennis Lee's Alligator Pie that we were performing in. He was taken by the energy of our ensemble, so he proposed the idea of adapting his book, The Mosquito Brothers, into a piece of theatre. In terms of the version that we are presenting at High Park this summer, The Musical Stage Company was very generously supporting our development of the piece and wondered if we could string together a few selections from our work-in-progress to present as a musical cabaret, and we were absolutely game!
Who are The Mulligans, and how did you meet?
The Mulligans is an ensemble that features Courtney Ch'ng Lancaster, Peter Fernandes, Hailey Gillis, Qasim Khan, and Jennifer Villaverde. We span three generations of the Soulpepper Academy. In 2015, we all performed together in ALLIGATOR PIE, a collection of Dennis Lee's poems re-imagined and set to music, for Soulpepper's Family Festival. The following year, we toured the same show to Manitoba Theatre for Young People, Vertigo Theatre, and Persephone Theatre. We enjoyed working together so much we thought it would be really fun to create something of our own one day. So, as an homage to one of Lee's poems, Mulligan Stew, we called ourselves The Mulligans and started work on adapting Griffin Ondaatje's The Mosquito Brothers.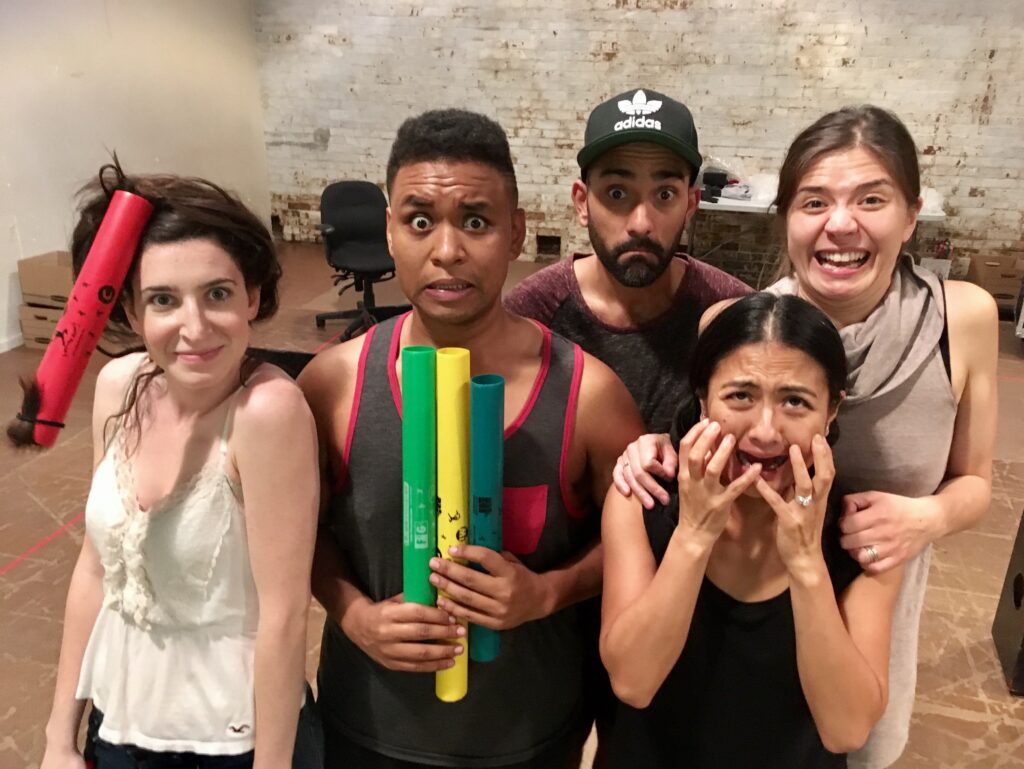 This is a work-in-process musical cabaret for young audiences and families, what can audiences expect from this piece?
Because our piece is still in process (we're two drafts deep with probably another couple drafts to go!), we are sharing a bit of a behind-the-scenes look at what we've been working on together over the past year. Because of the pandemic, we were working on this entirely in isolation, and are just starting to work together in person, which is very exciting. We've compiled a list of some of our favourite tunes and are sharing how they are connected to sections of Griffin's book, to bring audiences into the creation process with us. So, audiences can expect to hear some excerpts of the original book, a bunch of songs, and the group of us performing together for the first time in ages.
What kind of music or musical genres are featured in this piece?
The piece pays homage to so many different styles of music, but at the core, we thought it would be cool to blend electronic and acoustic sounds together to create a score that sounds really fresh and exciting. We also decided to give parents, who are about the same age as us, a way to hear music that echoes the stuff we all grew up with. So, we have pieces that feel like 80's rock ballads, we have electro-pop songs, we even have a song that's inspired by the music of RuPaul. There is literally something for everyone, and we are excited for our young audiences to hear music styles that are new to them
This is the first return to live theatre for many people, both as an audience and artist – what are you most excited about for this return?
The last year and a half has been so challenging for everyone, and the arts and culture sector really took a hit. Getting to be one of the first live performance events to happen in Toronto is such an honor, and something that none of us are taking for granted. We are excited to finally work off-line with one another, but we are even more excited to get in front of an audience and share some of the music that has been a source of joy for each of us. We are all performers, and to be in our natural habitat, doing what we love, feels like such a gift after a rough year. We may cry. We'll try not to cry.
Is there anything else you'd like to share?
None of this would have been possible without the generous support of Musical Stage Company, Young People's Theatre, The Wuchien Michael Than Fund, and the Ontario Arts Council. THANK YOU! And see you in a few weeks!
---
STILLWATER SCHOOL FOR MOSQUITOS will run August 10 – 13, 2021 – taking place live and in High Park Amphitheatre, in High Park, Toronto. Tickets on sale now.
Learn more about STILLWATER SCHOOL FOR MOSQUITOS by clicking here.