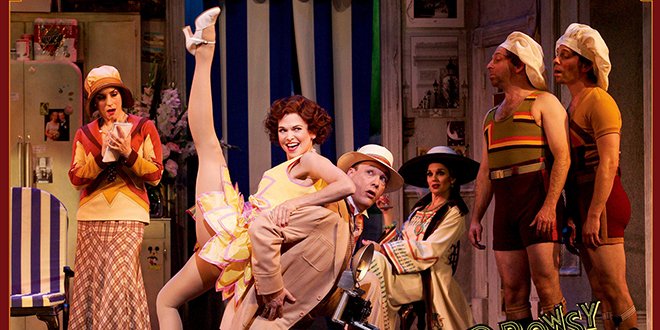 What will make the great Canadian musical Canadian?
I've been thinking a lot lately about the next great Canadian musical.
Over the last few weeks, happily, I have been immersed in experiences that celebrate Canadian writers working on musicals. In the middle of May I flew out to Vancouver to the In Tune conference and enjoyed showcases of over a dozen musicals in development out West. Earlier this month, I attended Blame Canada presented by the amazing new Canadian Musical Theatre Writers' Collective and Sheridan College's Canadian Musical Theatre Project. During that evening, some of our finest artists presented excellent songs by established and emerging Canadian musical theatre writers. At the recent Toronto Fringe Festival, I saw several new musicals and participated in a very well-attended talk for writers interested in developing new musicals. And later next month, the Musical Works in Concert Festival, co-produced with Theatre 20, will present readings of four new musicals in development.
On the 'Acting Up Stage' home front, I am off to New York next week for a two-week workshop of one of the musicals we are developing, and we have private readings of two more musicals in development with our company before July is out.
This level of activity for new musicals is outstanding. What could be more promising for the future of Canadian musical theatre than so many wonderful initiatives, from coast to coast, that are each playing a role in helping new works come to life? Are we at the start of our Canadian musical theatre boom?
But through all of these wonderful recent experiences, one question kept circling my mind: How will we choose to define this form in Canada?
Ultimately, musical theatre – as an art form – belongs to the Americans. For nearly 100 years, musicals have been birthed and grown in the United States. As I was recently discussing with a colleague, the musical theatre cannon has become a documentation of American folklore. Works like Oklahoma, The Music Man, West Side Story, Company, Hair, Ragtime, etc. capture the history of a broad, diverse country through music and storytelling. The form documents a century of social and political history south of our border.
Because we don't have a long history of new musical development in Canada, it seems that we often rely on the American musical palette and aesthetic as our frame of reference. "Oh, [Canadian Composer]'s music is as good as Jason Robert Brown!" "Wow, that show would play so well on Broadway!"
With the absence of our own history with musicals, comments like these are natural. But my hope for the Canadian musical is that we figure out how to make it our own. Without daring to suggest that every Canadian musical take place on a farm in Saskatchewan, our history and culture is ripe for representation in a musical theatre format. Creatively, we are the country that produced the likes of Margaret Atwood, Alice Monro, Michael Ondaatje, Mordecai Richler, Timothy Findley, Joni Mitchell, Leonard Cohen, Neil Young and Stan Rogers – internationally renowned storytellers who have created material that feels distinctly Canadian. Will that legacy continue as we create new musicals? Will our musicals redefine and advance the form created by our American colleagues rather than fit into a pre-existing box? Will our musicals proudly bring our Canadian voice to the world?
Recently David Hein and Irene Sankoff's Come From Away played an incredibly successful run at the La Jolla Playhouse. Developed with Michael Rubinoff at Sheridan College's Canadian Musical Theatre Project, Come From Away is set to take the American musical theatre world by storm with reviews that declare things like "Rarely over the decades have I seen an audience leap to its feet as quickly" (Entertainment Today). Come From Away focuses on the Gander, Newfoundland community and how they changed the lives of travelers stranded during 9/11. It's a Canadian perspective on an international story. And I believe that David and Irene's music wonderfully offers an original, and dare I say "Canadian," flavour in their composition.
Seeing Canadian writers succeed around the world is, of course, a dream for all of us in this industry. But succeeding with material that feels distinctly Canadian would be extra wonderful. Time will tell.