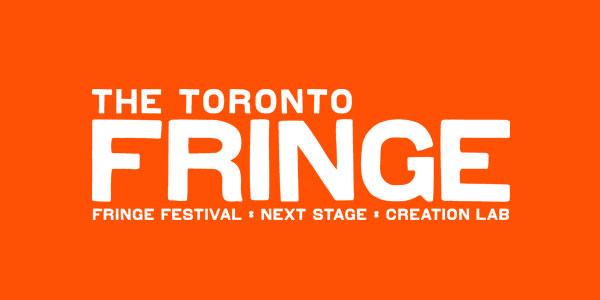 Missed the Fringe? We've got you covered
Missed the Fringe? Not to worry, we've got you covered on the musical happenings at this years Toronto Fringe Festival.  When it comes to musicals, the Fringe has it all; From one-woman shows to comedic musical duos to the full blown musical show. The variety at this years Fringe was endless, as was my theatrical appetite. 
Over the past two weeks I had the opportunity to attend almost all the musicals within the festival and I was absolutely blown away by the caliber of talent this city has to offer. The festival offers a unique Toronto experience where patrons can witness new theatre works at discounted prices.  Although all the productions were fantastic, there were 5 shows in particular that left me craving for more.

Top 5 Fringe Musicals
Summerland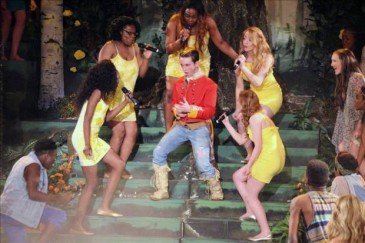 By: Anika Johnson, Barbara Johnston and Suzy Wilde
Company: Wexford Performing Arts
Company origin: Scarborough, Ontario
Director: Ann Merriam
Choreographer: Honey Frid
Cast:  Company is made up of actors from the professional acting community as well as high school students from the TDSB performing arts community.
Creative team:
Musical Directors: Bob Johnston and Jeffrey Newberry, Associate Choreography: Nicole Panin, Production Manager: Charlie Agathocleous, Stage Manager: Alison Daley, Musical Dramaturg: Bob Foster, Dramaturg: Aaron Willis, Script Consultant: Kawa Ada
This piece left everybody speechless, what an honour it was to watch you perform.  The score, set and production value was everything I could have ever imagined a Fringe musical to be. Summerland, is not only a fantastic reminder of the young talent this city has to offer but a musical theatre force to be reckoned with.
People Suck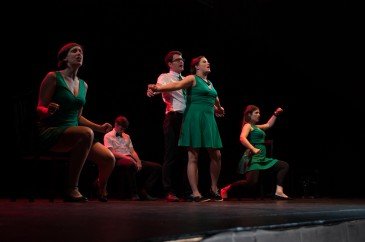 By: Megan Phillips and Peter Cavell
Company: Nutmeg Creations
Company origin:Vancouver, British Columbia
Director: Kerry Griffin
Cast: Ashley Comeau, Megan Phillips, Allie Price, Connor Thompson, Arthur Wright
Creative team:
Musical Direction by Jordan Armstrong and Peter Cavell, Produced by Victoria Laberge
 60-minutes of musical hilarity that packed Fringe houses with toe tapping and laughter. The score has great potential and the actors did a great job of delivering the in-your-face musical comedy.
Deadmouse: The Musical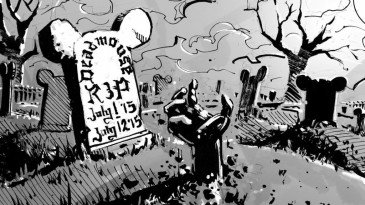 By: Rafe Malach
Company: Malach Productions
Company origin: Toronto, Ontario
Director: Dale Miller
Creative team:
Music by Rafe Malach with Adam Jesin
 Although the storyline has some kinks to work out, the quality of the performers more then made up for it.  I really appreciated the dancing and staging within the piece.  A lot of Fringe choreography can come across as hokey or corny, but Deadmouse: The Musical was clean, polished and professional.
Rounding the Bend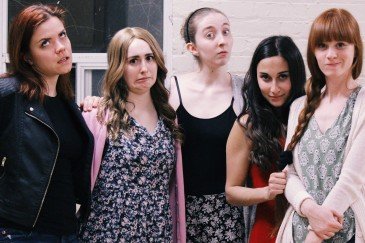 By: Eliza Blue Musselwhite
Company: Out of the Blue Theatre Company
Company origin: Toronto, Ontario
Director: Eliza Blue Musselwhite
Choreographer: Elijah Manalo
Cast: Brittany Rae Robinson, Alyssa Minichillo, Emma Banigan, Brittany Kay
Creative team:
Director: Eliza Blue Musselwhite, Production Manager: Susan Anderson, Musical Director: Jamie Musselwhite,  Light & Sound Design: Ivan Trinier and Matthew Hyslop, Media Coordinator: Sage Whitworth,  Poster Art: Hannah Musselwhite
This piece was very clean, organized, and kept me engaged throughout the entire piece. I do however wish the piece was longer. I wanted more closure with the ending, but I guess that's the price you pay with 60 minute Fringe time slots. 
I'm Right Here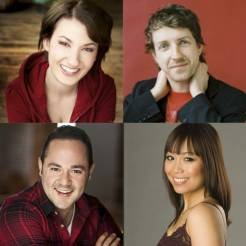 By: Brett McCaig (lyrics) and Anthony Bastianon (music)
Company: Victor Theatre Productions
Company origin: Toronto, Ontario
Director: Steven Gallagher, Musical Director: Anthony Bastianon
Cast: Cast of 4 (including Janna Polzin)
Great harmonies, simply staging and powerhouse performances. This piece was a great example of the power of a well done song cycle. I didn't want it to end, loved it!