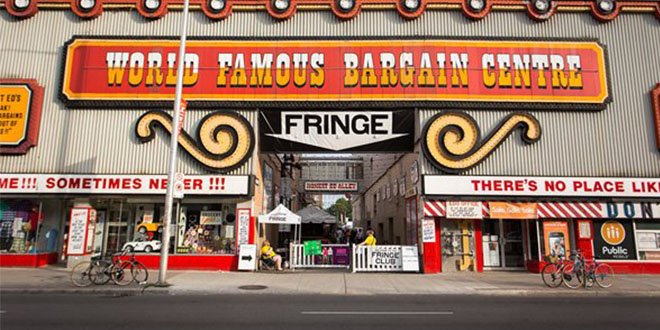 2016 Musical Theatre Fringe Picks
Ahh, summer.  A time for ice cream, sunshine and artistic festivals. With Luminato wrapping up this weekend we turn our attention over to the 2016 Fringe Festival, which kicks off Wednesday June 29. Here are a few of the musical offerings at the Fringe that we are most excited to check out.
By: Britta Johnson

The inaugural winner of the Paul O'Sullivan Award for Musical Theatre, Life After is a story of love and loss as told by 16-year-old Alice, who is trying to navigate life after her father, a super-star self-help guru, smashes into a truck while driving and sends her headlong into a search for the meaning of it all. A new musical by one of Acting Up Stage Company's Dora-nominated composers from Reframed, directed by Acting Up Stage Company's Director of New Musical Development, Robert McQueen.
Britta has crafted a wonderful piece of contemporary musical theatre. The journey of Alice as she tries to make sense of the world around her after the sudden death of her father is one that everyone can relate to. There are no easy answers, no black or white. As an actor, it's always a thrill to work on new material. You start with a blank canvas on which to paint these beautiful words and music. The story is discovered together, and with that, comes a richly nuanced performance. Im really excited to share this story and Britta's work with the audience.

– Tim Funnell, Performer in Life After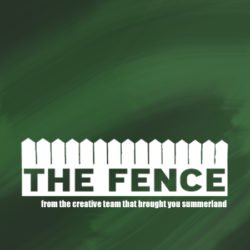 By: Johnson, Johnston and Wilde
THE FENCE is a musical collaboration between Dora-nominated writing team Johnson and Johnston (collaborations and individual works include Brantwood, Elly's Emotions, Blood Ties, Jacob Two-Two and The Hooded Fang) and Toronto singer-songwriter Suzy Wilde. Drawing on themes of self-discovery, creativity, love, acceptance, diversity, and young-adulthood, THE FENCE presents a snapshot of the decade that follows high-school. Like SUMMERLAND, THE FENCE will be performed on an epic scalerarely seen in Canada, bringing together the creative team from Wexford School for the Arts(including students/graduates) and a huge and diverse cast ages 17 and up. In this song-cycle, themes and sub-plots are driven by modern dance, hip-hop and improvised movement set to live music. Audiences can expect a dynamic array of genres including pop, folk, soul and RnB with rich harmonies, hooky melodies and infectious rhythms. Think Jacques Brel meets Hamilton meets Once.
"A living, breathing collaboration between Toronto creators and students from Wexford School for the Arts, The Fence has been described as a psychedelic sequel to Summerland and is the inaugural production from Edge of the Sky Theatre"

– Ann Merriam, Artistic Director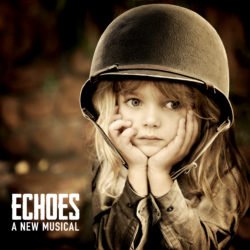 Inspired by actual soldiers' letters and journals, ECHOES is three stories of love and loss, over three wars (American Civil, WWI, WWII), and how they are forever connected. "If you remove all the names, faces, and places from all wars, from all time, you are left with the same story."
Ultimately, this show is about love and relationships. Mother, Father, Daughter, Husband, Wife, and Fiancée. As my character 'The Postman' sings to open the show, 'These are stories… Our stories… of what will, what is, and what has been. Stories unfold, stories untold, and so it begins.'

– Jeff Madden, Performer in Echoes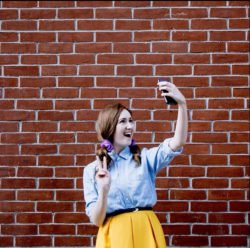 By: Eliza Blue Musselwhite in collaboration with Alyssa Minichillo

A girl gets hit by a mannequin falling from the sky and becomes an overnight internet sensation. #MannequinGirl: The Musical follows the unlikely friendship between a fame obsessed wannabe socialite and the inanimate object that almost killed her. A hilarious twist on the classic tale of woman meets man…nequin.
The show is a witty and charming look at the lengths people will go to create and maintain the ideal online persona, which is so relevant right now.  Eliza's music is beautiful and intelligently written.  Alyssa is an exciting young talent with a gorgeous voice. These girls are young, emerging theatre creators and definitely ones to watch.

– Jennifer Walls, Producer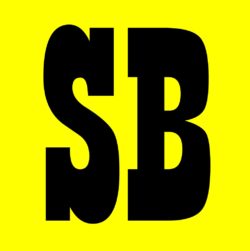 By: Tricia Black, Kristian Bruun, Matty Burns. Ashley Comeau, Alexandra Hurley, Stephanie Malek, Josh Murray, Nug Nahrgang and Connor Thompson, and Tom King (MD)
10 musical theatre performers set out to create their own legendary musical. Will it turn into a Little Shop of Horrors? Will they Grease the audience? Will the sun come out tomorrow for this group? Your suggestions help drive the creation of a never-seen-before-and-never-seen-again musical!
While there are other musicals in the Fringe this year, we're the only show that will do a different musical for each show. We don't plan a thing. We don't even know what we'll be singing about until we get our suggestion at the top of the show. And those suggestions come from the audience. One lucky audience could be responsible for the creation of the next big musical theatre sensation!"

– Nug Nahrgang, Performer in Songbuster