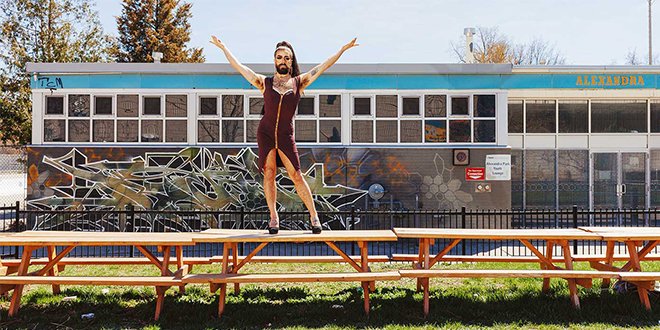 2017 Musical Theatre Fringe Picks
Eat. Sleep. Fringe. REPEAT!
Don't miss your chance to see some fabulous performers and productions at the 2017 Fringe Festival, running July 5 – 16th.  Here are a few of the musical offerings that we are most excited to check out.
By: Rick Jones
Two sisters struggle to survive amid civil war, left homeless, their family killed. Their only possession of value is their mother's jewellery – enough to barter for freedom – for one. Can a sister's sacrifice open the door to a new life? Filled with captivating melodies and relentless rhythms, this powerful musical will leave you inspired by the resilience of the human spirit and devotion of the sisters as they seek to overcome insurmountable obstacles and attempt to re-unite in the safety of a new land.
Seeking Refuge is the winner of the Paul O'Sullivan Prize for best musical script and was inspired by events our writer Rick Jones saw on the news. The cast is a talented group of young, hard working emerging artists all with bright future in the Musical Theatre scene.

– Jennifer Walls, Performer in Seeking Refuge 
---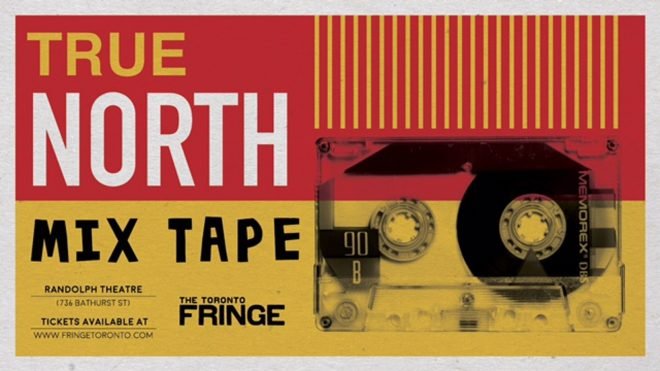 By: The Company of Edge of Sky Theatre
The artistic team that brought you Summerland presents a tapestry of all Canadian material remixed, repurposed and reimagined to tackle issues of home, identity and inclusivity. True North Mix Tape features a diverse group of artists of all different ages, faiths, cultures, and socio-economic backgrounds exploring what it means to be a Canadian in the year 2017. Weaving dance, music, scenes, and sketches we feature the first ever Teen Fringe ensemble, and the award winning Wexford Gleeks. Come to the edge with us. Featuring special guests Tom Leighton, Bob Johnston and Jaron Freeman-Fox.
"True North Mix Tape is brought to you by Edge of the Sky Theatre the creative team behind Summerland, Blood Ties and The Fence. It's a classic variety show format (Carol Burnett/SNL) with homegrown sketches, music and dance paying tribute to Canadian Greats (The Guess Who/Arcade Fire) and presenting works by emerging artists (Johnson, Johnston, Wilde/Matt Bernard/Jaron Freeman-Fox).  With a company of over 40 performers and musicians at various stages in their careers, True North Mix Tape showcases some of the most exciting talent in our city."

-Ann Merriam, Director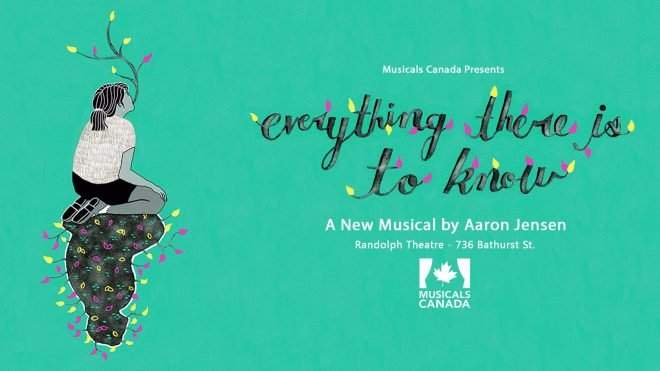 By: Aaron Jensen
The history of the universe, a poignant family drama, the swashbuckling adventures of an imaginative young girl, the end of the world, and a surly cow: no stone is left unturned in this delightfully dark and whimsical new musical by the award-winning writer/composer Aaron Jensen. 'Everything There is to Know' is an unconventional coming of age story that disarms the viewer with its powerful songs, evocative staging, and razor-sharp lyrics. "… wonderfully daring. Jensen is a creative genius… Five Stars" -FringeReview, Edinburgh Fringe Festival. From the Dora Award-winning director, Jim Warren (Vancouver Playhouse, Soulpepper) and choreographer Susan Cuthbert (Mirvish, Stratford).
"Like many others, recent U.S. politics has left me feeling helpless and fearful; Everything There is to Know was my antidote. Writing the script from the point of view of an eleven year old, allowed me to tackle heavy subject matter – from family dramas to huge global crises – without the heavy-handedness of an "issues play". The musical, which is equal parts adventure story, political satire, and cautionary tale, unfolds with playfulness, imagination, and an overarching sense of optimism."

 

-Aaron Jensen, Writer & Composer of Everything There is to Know 
---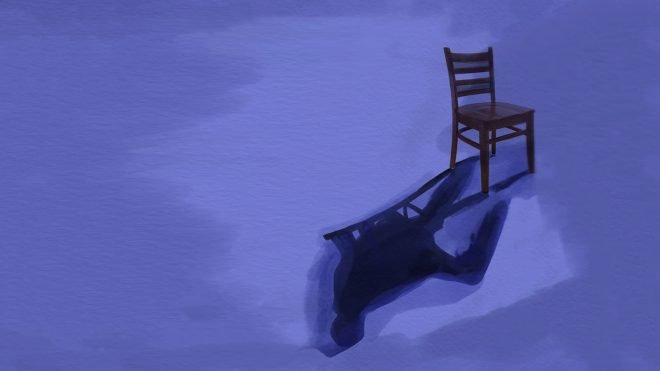 By: Aubrey Rothman & Stacy Collins

Becoming Me is a new musical with refreshing insight into mental illness.
Everyone can find something in this show that's relatable to every day life, and the struggles and joys we all feel.
A verbally abusive parent, a therapist trying to help, friends who just don't seem to understand. Andrew is torn between his potential, and his past.
"Aubrey has crafted a genuinely 'human' musical that reminds you to take issues moment by moment. Together with Stacy's music, the two have beautifully captured the idea that verbal abuse and mental illness do not discriminate. Even in suburbia, where life is expected to be safe and perfect, it can be all too present. At the heart of it all, the show is about communication, the struggle and need to not only be heard, but to be understood. If we share our feelings with those who love us, we will be able to overcome each struggle- day by day."

– Jessica Watters, performer in Becoming Me
---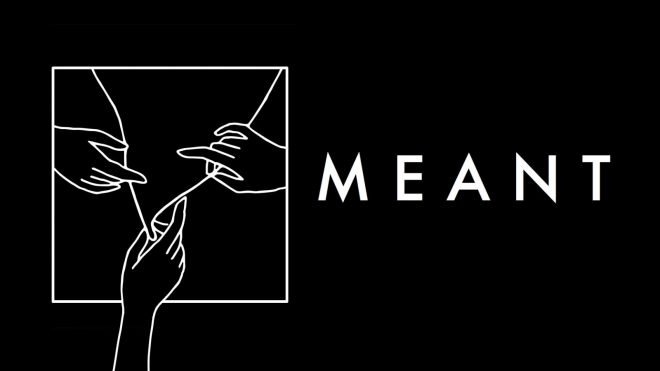 Hannah and Austin are, like, totally meant to be together…or are they? With a new addition to the family, this young couple finds themselves excited for a new chapter in their lives, but also dreading the inevitable: They have an appointment with Fate, and their child's life depends on it. What happens when the future isn't as certain as they thought? What happens when The Fates come knocking?  
"MEANT is an exploration of the choices people make and how much of their lives are left up to fate. Kyrah and Lucas have created an incredibly dynamic show that will bring the audience through fits of laughter, rivers of tears, and will leave them questioning every decision they've ever made. As a director, it is an amazing experience working on new material with emerging artists. I feel very lucky to get to explore this new story with my friends, former classmates, and family. I hope the audience finds this show as hilarious, odd, and magical as I do."

– Robynne Harder, Director & Producer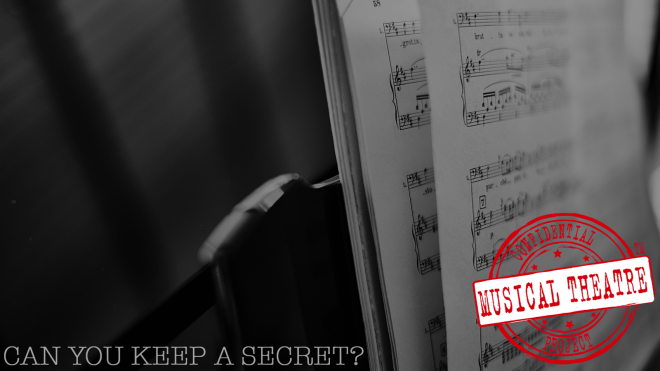 Our casts are given their scripts and scores and asked to familiarize themselves with their roles – but not to reveal the show title or their role in it to anyone. With no rehearsals, the cast and crew meet for the first time one hour before the performance begins. The audience shows up with no knowledge of what show they're about to see. The only rule: don't stop. No matter what. Come and experience the theatrical concept that has been executed in 15+ cities all over North America.  Experience the Confidential Musical Theatre Project – Fringe style! Be in on the secret.
"Be in on the biggest secret at Fringe as 117 different artists present 7 different musicals, entirely unrehearsed. Remember why you fell in love with musical theatre in the first place and discover some of the marvellous talent that resides in our city. Can you #KeepTheSecret"

– Marion Abbott, Producer