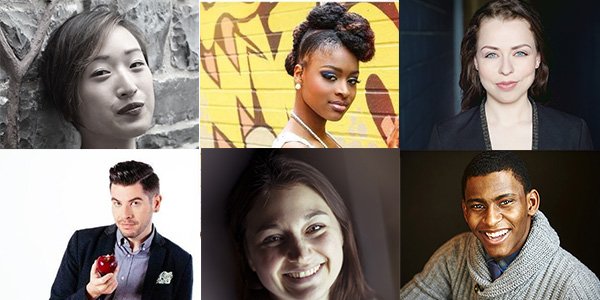 Musical Musings: 525,600 minutes with Kevin Wong
Tis I, loyal readers! #KevintheIntern! It seems unfathomable that it has been three months since my last entry, and I apologize for neglecting you and your thirsty minds (that sounds odd) for too long. It's been a pretty wild couple of months, hasn't it? A rebrand and name change! Passing Strange opened and closed! I tripped on another set of stairs! And and and, we showcased our two Banks Prize winners, Arinea Hermans and Jahlen Barnes, in a very successful Banks Prize Cabaret!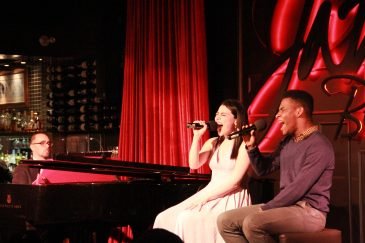 Did you know that in addition to being winners of the Syd & Shirley Banks Prize, Arinea and Jahlen are also two of our six RBC Apprentices? It's true! This generous program allows us to take on six RBC Apprentices in total, each of whom is a marvel of talent and skill in their own right.
The RBC Apprentice Program offers six post-secondary artists one year of mentorship with The Musical Stage Company, learning from our local and visiting artists and receiving substantial showcase opportunities to help build the foundation for their careers. Our RBC Apprentice Program is made up of the winners of The Banks Prize and four emerging artists in different areas of production.
I want to take a moment to introduce the other four RBC Apprentices to you (if you don't already know them), because have no doubt, you will see their names plenty in your theatre programmes for years to come. 
---
ROB KEMPSON, RBC Apprentice Director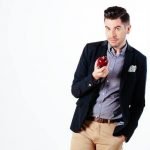 First up, a real renaissance man: is Rob Kempson. In addition to his RBC Apprenticeship, Rob is the Associate Artistic Director at Thousand Islands Playhouse, and continues to run the immensely successful Songbook Series at Theatre Passe-Muraille following his time as Associate Artistic Producer there. He also worked as Artistic Producer of the Paprika Festival, and continues to work as a Resident Artist Educator at Young People's Theatre! He also sings and acts and composes and arranges, and throws a killer holiday party. I had the opportunity to hang out with Rob for the month I was in Gananoque working on You Are Here, which Rob was Assistant Director on. We bonded through the rehearsal process, much food, and gossiping about boys (wait, no, that last one is the classic 1995 film The Babysitters' Club, staring Rachael Leigh Cook).
Recently, Rob also came on board to stage and co-dramaturg the Banks Prize Cabaret, and I got to watch him work staging magic with real brilliance and speed. Arinea and Jahlen loved working with him, and he really helped them showcase their talents with humour, warmth, and sincerity.
Finally, Rob liked all my summer outfits, so you know his taste is good.
Rob's play Trigonometry just closed after a run at the Factory Theatre. It was written and directed by Rob, and is the third play in the Graduation Series.
I had the opportunity to attend, and spent equal amounts of time laughing heartily and contemplating the true darkness of humanity (this was the intention). So, many congratulations to Rob and his wonderful cast/team!
Also, I hope they celebrated with a good helping of apple π. π! Get it? Pie? π? No one has ever made this pun in the history of punnery! I slay me. Oh ho ho ho.
Sidebar: Remember in school, when you'd try to one-up your classmates by seeing how many digits of π you could memorize?
No?
…Just me, then.
…3.141592654 (rounded up). I was really popular.
---
AIJIA WAITHE, RBC Apprentice Actor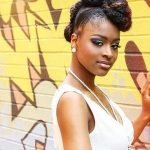 Aijia came to us through an audition process in the summer of 2016. We were mesmerized by her performance of "Still, I Rise" by Yolanda Adams, and knew we had to work with this talented young woman. 
In addition to her talents as a performer, Aijia is also a gifted composer and arranger/orchestrator. She has a big music project she's been working very hard on that will be coming out later this year. Take a listen to the title track from that project, "I Am the Colour", from this upcoming project, which Aijia wrote, co-orchestrated, and recorded:
Lyrics:

Aijia

Waithe

Orchestration/Arrangment:

Aijia

Waithe, Jonathan Gateretse and Jesse Ryan
Produced by:

Aijia

Waithe and Jesse Ryan 
Mixed By: Sam Williams of Sam Sound Productions 
Mastered by: Reuben Ghose of Mojito Mastering 

©
Aijia

Waithe
---
DEANNA CHOI, RBC Apprentice Composer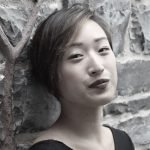 As a string player-turned-theatre writer, I have a soft spot for my fellow string players, especially violinists! Deanna Choi, our RBC Apprentice Composer, ticks all those boxes! In addition to her composition work,
and
having a dance background, Deanna is also a Psychology graduate and has presented her work at national conferences!
Deanna was one of our eight composer-lyricists for the inaugural Make Me A Song with Regent Park School of Music Choir. Her song, along with the other seven songs, will be performed later this year at their Party in the Park. It's a really clever and delightful ditty about human interactions as observed from the point of view of two crickets, and I can't wait for the choir to tackle it!
Additionally, check out
If We Were Birds
, a killer instrumental and vocal piece composed by Deanna here for the winter production 2015 drama at Queen's University.

Queen's University Department of Drama winter production 2015, written by Erin Shields, directed by Kim Renders. Original score composed by Deanna Choi and performed by students in the department of drama.

---
MICHAELA STEVEN, RBC Apprentice Stage Manager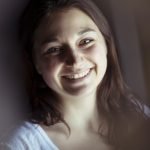 Michaela Steven, our RBC Apprentice Stage Manager, had to live with me for a full month in Gananoque (if you recall from my first and second blog entries) and managed to maintain her sanity. So you already know she is a woman of great strength and character. She and I enjoyed bopping to the
Waitress
cast recording, drinking craft beers, and multiple drives together to Kingston.
Michaela was an excellent, diligent, organized Apprentice Stage Manager on You Are Here, and was a fantastic support to Rob, myself, Arinea, and Jahlen as the Production Coordinator for the Banks Prize Cabaret recently.
Michaela will be apprenticing on Onegin, and I can't wait to work with her on this exciting show!
---
NEXT: Victoria and I chat about all the shows we've seen this past year in NYC. Hopefully it won't devolve into a duel to defend the honour of Jake Gyllenhaal's beard, but you never know…