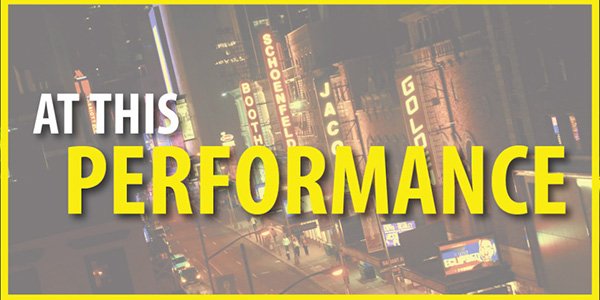 Unsung Understudies
I was charmed by a Broadway story this week: It Only Takes a Moment: Bette Midler's Gracious Gesture
Bette Midler – who is apparently the highest paid Broadway star ever, currently leading the revival of Hello, Dolly – allowed Christian Dante White to take the final bow at one of the performances. The reason? White is an understudy and went on in the role of Cornelius with little notice, and little rehearsal and Midler wanted to acknowledge the impressive feat that was his flawless performance.
Understudies (actors with smaller parts in a show who are prepared to step into a leading role if an actor is sick or cannot perform) and Swings (someone who does not regularly perform but learns a series of Ensemble roles in case an Ensemble member is sick or performing as an understudy) are the hardest working people in show business. Unlike lead actors who get to perform the same role every night, understudies and swings have to keep multiple tracks in their head and be ready to step in at a moment's notice. Not only does this require learning lines for multiple characters, but it may involve singing different harmony lines depending what role they are playing, or having different choreography in a large dance number depending what they are covering. Unlike leading players who get to spend all of a rehearsal period immersed in their role, understudies tend to learn roles by watching the leading player, doing lots of work on their own, and getting one understudy rehearsal onstage. And, this very hard work is coupled with immense pressure. When an audience opens their programme and sees that little slip of white paper stating "The role usually played by XXX will be played tonight by XXX" they get nervous and immediately start scrutinizing whether or not the understudy is going to be as good. Just imagine doing your job after the audience boos following an announcement that Josh Groban or Better Midler or Lin-Manuel Miranda will not be in the show that night.
On Broadway, the understudy and swing system is designed to cover all possible scenarios. Except when it doesn't. One of my favourite understudy news items was in 2010 when three actors were sick in A Little Night Music. An understudy would go on as Anne, but there was no one left to perform the role of Petra. So what did the producers do? They called their colleagues over at The Phantom of the Opera. Sara Jean Ford, who was playing Christine in Phantom, had been in a production of A Little Night Music over the summer and had understudied the role of Petra. To help out their neighbours, the folks at Phantom gave Ford the night off and put on her understudy, so that she could perform in A Little Night Music in a role that she had only understudied (and never performed) in a totally different production. According to Playbill.com: "Ford traded her Christine wig of brown ringlets for Petra's blonde braids and had just enough time to go through minor blocking with stage management, a few musical moments with music director Rob Bowman and a last minute waltz rehearsal with the full cast."
Interestingly, at The Musical Stage Company, we have never had understudies. Like most of our peers in Toronto, our runs are too short to justify the tremendous expense of staffing up our productions with understudies for every role and swings for each ensemble part. While we have never in thirteen years had an actor who couldn't perform, we have twice dealt with an actor losing their voice. In one case we brought another actor in with only a few hours' notice and had them sing the role from the wings. In the other case, an existing ensemble member was able to cover the vocal lines.
Then of course there was the time that an actor was driving in from out of town the day of a major snowstorm and we weren't sure he was going to make it. For that one, I spent all afternoon learning the script and score and would have been thrown onstage if he hadn't arrived in time. Thankfully, my Musical Stage Company debut remains unmade.