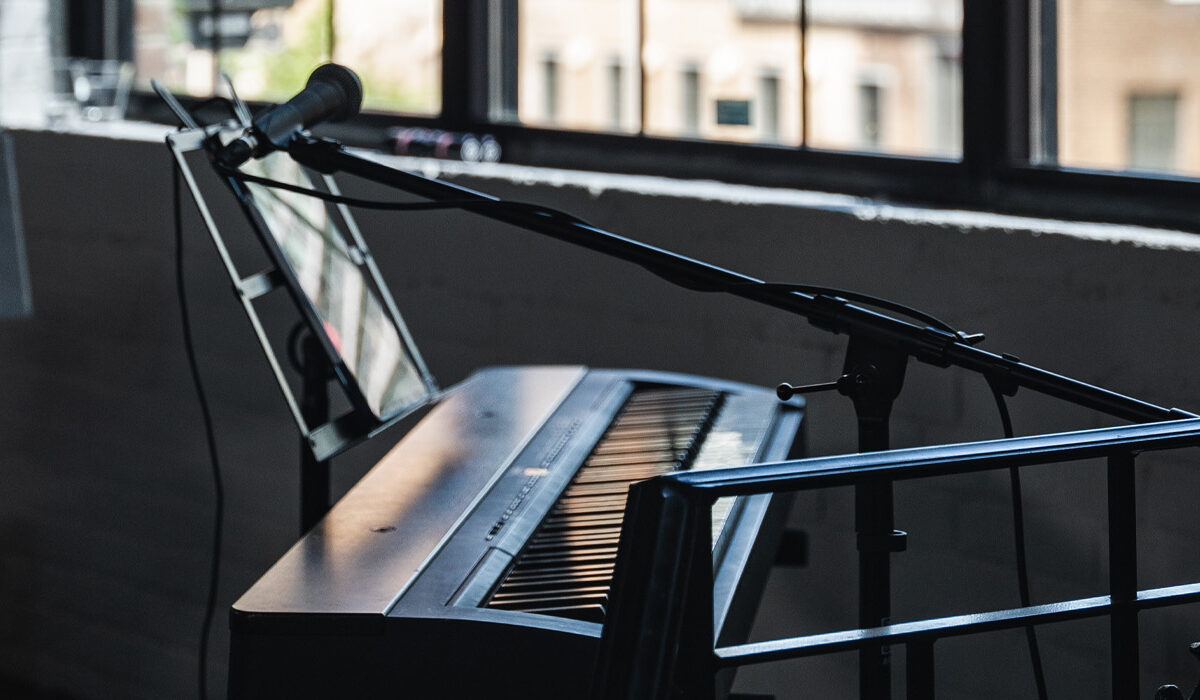 All That's Known: Facts about Spring Awakening
With the recent announcement that Spring Awakening will return to Broadway this fall, we decided to dive into the history of this iconic musical.
The revival production, scheduled to open on Broadway on September 27, 2015 is being brought in from the L.A company Deaf West Theatre. The company centers itself around re-imagining theatre productions using a mix of hearing, deaf, and hard-of-hearing actors to perform shows. Under the directing leadership of Michael Arden (yes, that Michael Arden, think Bare, Big River, Hunchback), the company practice of assigning certain roles to two actors, one singing, the other signing opens the art form up to deaf performers and theatregoers. This staging is bringing new depths to character development and insight and has been wowing audiences since its inception.
Watch the trailer:
It might have come as a surprise that Spring Awakening is already up for a revival considering it closed less than 6 years ago. Ken Davenport, Broadway producer and blogger explained why he's taking the gamble on the show in his blog, The Producer's Perspective.
He wrote: "I always felt like the show left us a bit too soon for a Tony Award-winning Best Musical, having closed in January, 2009 (can you say 'financial crisis'?)." But he went on to say why he was attracted to this production in particular.
We are Totally…. Psyched to see how this show plays out on Broadway, and are excited to share some hidden gems that you might not have known.
Spring Awakening is based on the highly controversial and oft-censored 1891 play by German playwright Frank Wedekind. Spring Awakening was Frank Wedekind's first play. He had it published at his own expense in 1891, but it was not performed until Wedekind started his own repertory company in 1906. The first production in the United States took place in 1912, but since the play was in German it failed to attract widespread interest. The play was finally performed in English in 1917. The debut performance almost didn't take place because the New York City Commissioner of Licenses tried to shut it down, claiming that the play was pornographic in nature. Almost immediately, Wedekind was able to secure an injunction from the Supreme Court that allowed the play to go on. Unfortunately, the audience seemed to agree with the Commissioner, and the play closed after a single show.

The musical, conceived by Duncan Sheik and Steven Sater, had a number of workshops, concerts and rewrites, and took over seven years to finalize. "There Once Was a Pirate" was the last song to be rewritten, and was replaced with "The Guilty Ones." Here's the original song performed by Duncan Sheik. Back then the musical's plot adhered more closely to the original play's plot. Steven Sater and Duncan Sheik had originally intended for Melchior to actually rape Wendla at the end of "I Believe," but decided to change that plot because he wanted the scene to be more loving between the two characters. In workshops, "I Believe" ended with Wendla's scream while being raped.

John Gallagher Jr, who originated and won a Tony award for the role of Moritz, walked out of his callback because he was intimidated and felt like he didn't have a chance. His agent convinced him to go back in.

Duncan Sheik and Steven Sater met through a Buddhist group.

The musical won the 2008 Grammy for Best Musical Show Album as well as 8 Tony Awards, including Best Musical, Best Score, and Best Book.

Duncan Sheik was a 90's pop sensation, who remembers this classic 90's jam?

Duncan Sheik and Steven Slater have collaborated on a variety of other musicals, including:
Nero (still in active development)
The Nightingale

(adapted from the

Hans Christian Andersen story)
Alice by Heart

(a musical about

Alice in Wonderland)


Duncan Sheik has also written the music and lyrics for American Psycho (slated to open on Broadway April 2016) and the music for the Broadway bound, Because of Winn-Dixie. He also has a new project Noir, opening in this year's National Alliance of Musical Theatre (NAMT) Festival.

4 original* cast members also appeared on Glee:
Lea Michele(Original Wendla) as Rachel Berry
Jonathan Groff (Original Melchior) as Jesse St. James


Skylar Astin (Original Georg) as

Jean-Baptiste


Phoebe Strole (Original Anna) as

Penny Owen


*Jenna Ushkowitz,(ensemble) although not an original cast, also starred in Glee as

Tina Cohen-Chang

In the original Broadway run, the cast was onstage throughout the entire musical. Michael Mayer, the original director, not only wanted the cast onstage at all times but wanted the audience to see that other people were watching the show.

Patrons could buy 1 of 26 on stage seats and sit alongside the cast while they awaited their next scene. (16-year-old-me spent way too much money to be a part of the lucky few, totally worth it).

Krysta Rodriguez who was a Swing in the Original Broadway run is rumoured to star along side Andy Mientus (Michael Arden's fiancé) in the revival production.
Want more Spring Awakening? Listen to cast album here.