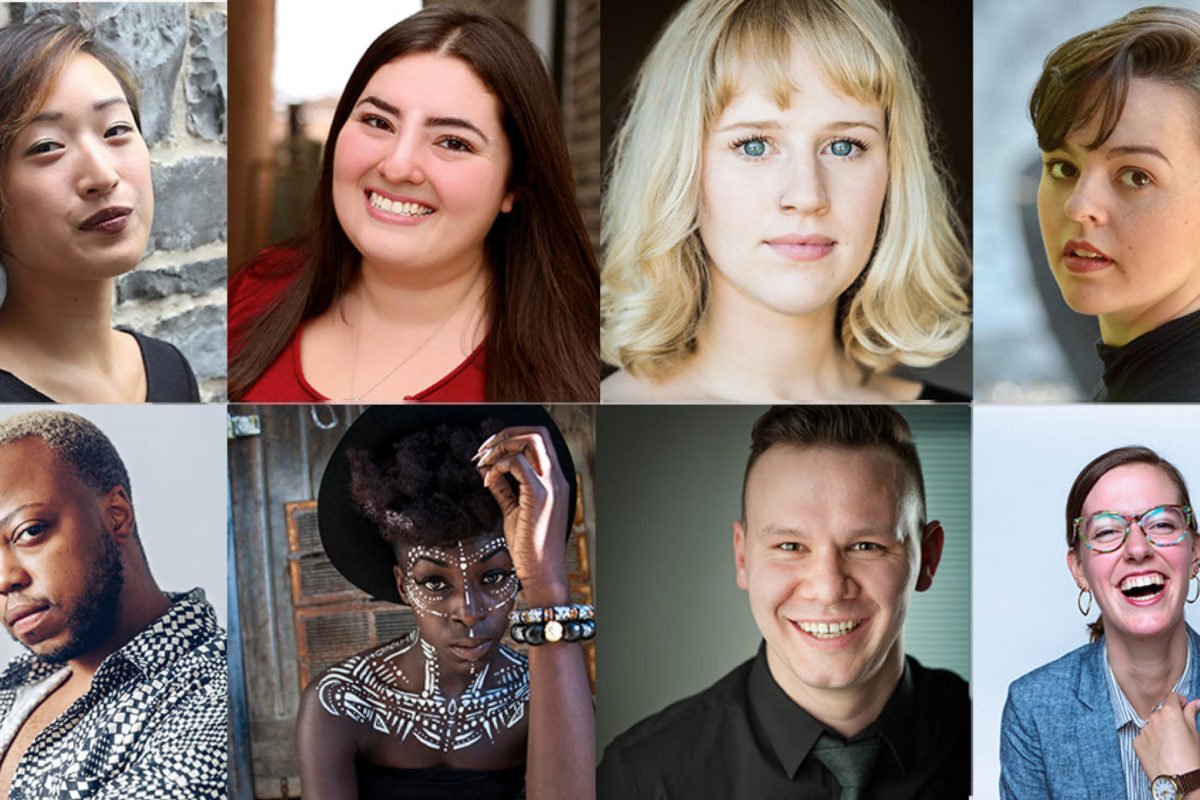 Announcing Our 2019-20 RBC Apprentices
Get to know our 2019-20 RBC Apprentices, who will be receiving a year of training and exciting showcase opportunities from The Musical Stage Company as part of this innovative mentorship program.
Our 2019-20 cohort is made up of the winners of The Banks Prize, two Canadian Female artists supported by The Kathleen C. Freeman Leadership Development Fund and four additional emerging artists in different areas of production.
DEANNA CHOI – RBC Apprentice Sound Designer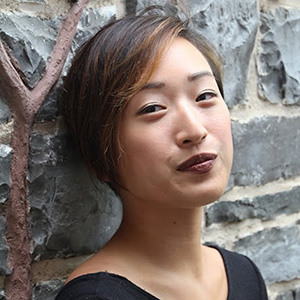 Deanna H. Choi creates original music, sonic environments, and sound reinforcement systems for stage, screen, and research. Her theatre designs have taken her across Canada, with recent credits including Billy Elliot (Neptune), Indecent (Studio180/Mirvish), Between Riverside and Crazy (Coal Mine Theatre); August: Osage County (Soulpepper), Let's Run Away (Canadian Stage/ReWork), The Horse and His Boy (Shaw Festival), Three Women of Swatow (Tarragon). She graduated from Queen's University (neuroscience) and the Royal Conservatory of Music (violin performance), and completed artist residencies at the Banff Centre, MediaSound Hamburg, Stanford University, the National Arts Centre, and NYO Canada. www.splitbrainsound.com
KARLI FELDMAN – RBC Apprentice Stage Manager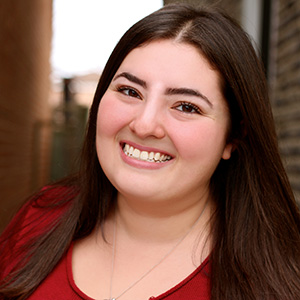 Originally from Toronto, Karli is honoured to be joining Musical Stage this season! Karli is a proud graduate of Queen's University with a Bachelor of Arts (Honours) in Drama and a Bachelor of Education. Recent credits include: Piaf/Dietrich (Mirvish), Anne of Green Gables (Thousand Islands Playhouse), Towards Youth (Crows Theatre/Project Humanity). Passionate about arts education, Karli has also worked with the Canadian Opera Company and interned with Roundabout Theatre Company.
EVA FOOTE – RBC Apprentice Performer & Banks Prize Recipient**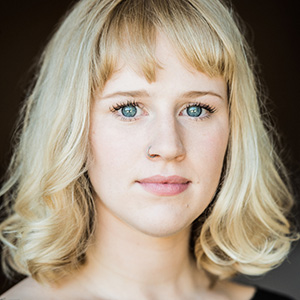 Eva Foote is an actor and singer songwriter from Edmonton, Alberta. Growing up in a house full of bluegrass and folk music, she started writing music in her teens and has since released two albums, pending release of her third, Ocean Car, set to come out next spring. She is a graduate of the National Theatre School of Canada and recently played the role of Girl in The Segal Centre's Production of Once, a folk musical, wherein her faith was born – that music and theatre may in fact be sprouts from the seed. She is profoundly honoured to be awarded the Syd & Shirley Banks Prize for Emerging Artists and is immeasurably excited to build a cabaret with Kale Penny. You can find her music on Spotify, Apple Music, Bandcamp & iTunes!
JULIETTE JONES – The RBC Music Apprentice, as part of The Kathleen C. Freeman Leadership Development Fund*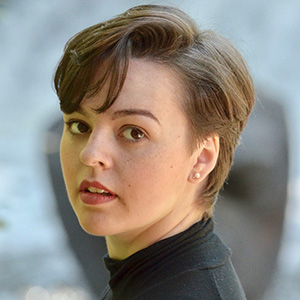 Juliette Jones is a Toronto based music director and composer/lyricist. Since recently finishing her final year of Sheridan's Honours Bachelor Of Music Theatre Performance, Juliette has gone on to music direct and work on multiple new works. Most recently, Juliette has music directed Anne of Green Gables, and will move onto Mary Poppins Jr. at Bravo Academy in spring 2020. When not sitting behind a keyboard or her notation software, Juliette can be found writing new music theatre in the form of full musicals, song cycles, & and stand alones. Past credits include: Composer/Lyricist on Make Me A Song (Musical Stage Company), Music Director & Copyist on Heresy (Paprika Festival), Music Director on The Walrus (Flow Festival), Music Director & Orchestrator on A Time of Future Tales (Hamilton Fringe), Music Director on Last Year (Buddies in Bad Times), as well as the assistant music director and accompanist for The Threepenny Opera (Sheridan College) and assistant music direction or Sheridan's Theatre Ontario Showcase 2019. Juliette is very grateful to Kathleen Freeman and The Musical Stage Co. for providing an opportunity to women like herself to grow and hone their craft in a safe and supportive working environment.
TSHOLO KHALEMA – RBC Apprentice Director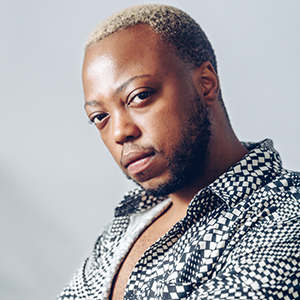 Tsholo Khalema is South African Canadian multi-disciplinary artist and visionary currently based in Toronto, currently working as a professional actor, assistant director, producer and photographer. Best known for his most recent role as Simon in Lilies, or The Revival of a Romantic Drama, and recently nominated for Best Leading Actor (Play-Equity) in the 2019 Broadway World Toronto Awards. A man of trans experience who continues to challenge binaries and biases regarding gender expression in theatre and film. Tsholo is thrilled to be making his Obsidian Theatre and The Musical Stage Company debut as assistant director with a stellar team. More information please check out tsholovisions.com
ESIE MENSAH – RBC Apprentice Choreographer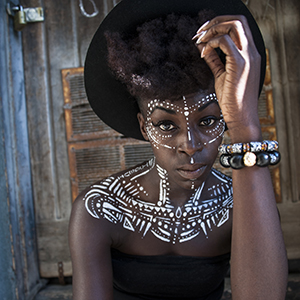 Esie Mensah is someone whose work – every performance, project, and partnership – embodies the multifaceted artist, her creative footprint is everywhere. As a dancer, choreographer, and movement director, Esie brings her mastery in storytelling to audiences as diverse as her experience. From working with megastars like Rihanna, Drake and Arcade Fire, to historied brands of Coca Cola, Luminato, TIFF, Shaw Festival and 98.1 CHFI (to name a few), Esie Mensah's Creations shows no sign of limits or slowing down. For her own work, Esie has committed to using Afrofusion to explore more personal narratives of her Ghanaian heritage, blackness, and belonging, and has created works ZAYO and the Dora Award-nominated Shades, a piece that uncovers the process of healing from shadeism in the Black community. Recently Esie was chosen to be one of TedX Toronto's keynote speakers, further bringing the discussion of shadeism on a global scale, to the live stage. Along with this, Esie and Black Stars Collective were also recently amongst the Canadian Contingency who performed at Panafest 2019, a Ghanaian festival that honors the mass tragedy of the transatlantic slave trade.
KALE PENNY – RBC Apprentice Performer & Banks Prize Recipient**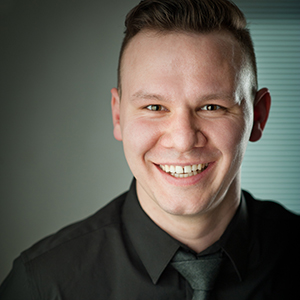 Originally from Victoria, BC, Kale is an actor and musician now living in Stratford, Ontario with his stunning fiancée Lauren. His lifelong passion for music and theatre has taken him across the country, starring in such shows as Rock Of Ages, Million Dollar Quartet, and most recently in the Canadian premiere of Disney's Newsies as Jack Kelly. He has worked for companies such as Drayton Entertainment, Theatre Aquarius, Citadel Theatre, Arts Club Theatre Company, Blue Bridge Theatre Company, and is humbled to be introduced to the Toronto theatre community with this incredible prize from The Musical Stage Company. He also sings for prominent Canadian event band Side One, and released his own original debut EP, The Tracks, in 2017, available on Spotify and Apple Music, or at www.kalepenny.com. Follow him on Instagram @kalepenny7.
ALI JOY RICHARDSON – The RBC Apprentice Director, as part of The Kathleen C. Freeman Leadership Development Fund*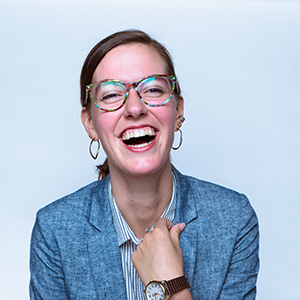 Ali Joy Richardson is a theatre director, playwright, and producer originally from Dartmouth, Nova Scotia. She makes work that is feminist, fast-paced, and braids together humour, darkness, and hope. She was the Artistic Producer of Toronto's Paprika Festival from 2017-2019, which provides personalized, free mentorship and showcasing to young artists. Ali was a director in residence with Canadian Stage's RBC Emerging Artist Program and a playwright in Nightwood Theatre's Write From The Hip playwriting program. Her play A Bear Awake in Winter (about bullying in a high school band class) ran to critical and audience acclaim in the 2019 Next Stage Festival and will be published this fall in Fierce: Five Plays for High Schools (Scirocco Drama). Her solo show Roxy (about an unorthodox motivational speaker/self-defence coach) was a hit in the 2018 Toronto Fringe and was remounted in Convergence Theatre's 2019 Catapult Festival. She recently directed for Sheridan College's Canadian Music Theatre Project and is a trainer/director for The Musical Stage Company's 2019 One Song Glory program. Ali's current work includes book-writing and directing One Deep Breath (Education Arts Canada), a trilogy of touring musicals about mental health for ages 9-12. The series has been performed for over 20,000 students since 2017. She is the book-writer/co-lyricist of Believers, a new musical (with composer/co-lyricist Kevin Wong) about Catholic youth groups, coming out, and outgrowing where you started. More about her work: www.alijoyrichardson.com
---
More information on our RBC Apprentice Program available here.
*The Kathleen C. Freeman Leadership Development Fund is made possible through the generous support of Leading Lights Kathleen & Dennis Freeman.
**Funding for The Syd & Shirley Banks Prize for Emerging Musical Theatre Artists is generously provided by The Banks family.