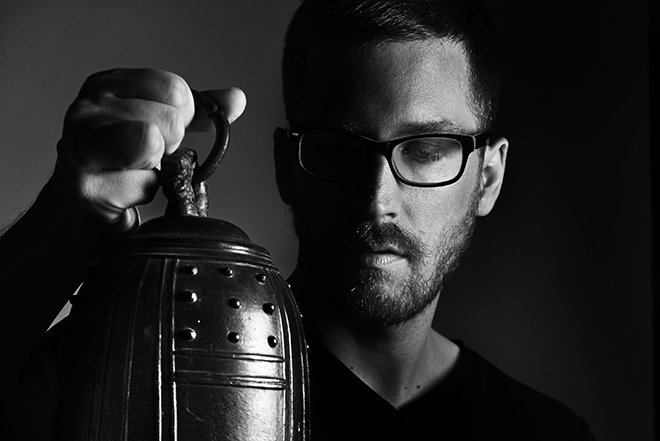 Jamie Drake On The Creative Process Behind UnCovered
Jamie Drake, percussionist for UnCovered, shares insight on the unique creative process that drives The Musical Stage Company's signature concert event.
UnCovered: Stevie Wonder & Prince features original arrangements by award-winning composer and orchestrator, Reza Jacobs. On stage November 4-9.
What is most exciting about uncovering the catalogues of Stevie Wonder and Prince?
Stevie is just the greatest of all time. He has such a huge amazing catalogue of songs, plus the guy plays all sorts of instruments with such a great feel. His keyboard and harmonica playing is truly legendary. I think it would be hard to find a more complete all-around musician and music creator than Stevie Wonder.
And there's no one else like Prince. A lot of his music is delightfully over-the-top, and yet there was such a seriousness and dedication to his craft in what he was producing. Perhaps because of the amazing grooves of his songs, his work stands up in all sorts of different contexts. Hundreds of artists have covered Prince in all sorts of different ways. That doesn't work if the songs aren't any good!
You frequently collaborate with Director of Music Reza Jacobs on additional arrangements and orchestrations for UnCovered. What is your creative process when you're creating these arrangements?
The first step is listening to the original versions of the songs and getting a handle on the lyrics. Often the first session doesn't involve playing any instruments–I'm mostly interested in the ideas Reza has for the general vibe of the arrangement, for what part of the lyric or story we want to emphasize. After that, we'll get together and try different approaches. I find that often things that we've come up with on paper may not end up sounding amazing once we try it; likewise, new things occur to us during these sessions that end up working incredibly well.
The UnCovered Band has used non-traditional instruments including a typewriter, a kazoo and a megaphone – What's the inspiration for spotlighting these unusual sounds?
I don't know that there's any one specific inspiration. Most of the time those additions are ways of adding to the colour or texture of the song, or bringing out a certain emotional element (for example, a kazoo is almost never not funny, especially when it is played by Kelly Holiff!). The typewriter that I played last year for "It's Too Late" served a dual purpose – it implied that the lyrics could be a part of a letter written, but it was also the perfect percussive texture. That one actually started out almost as a joke: when we were discussing that arrangement, Reza said in an off-handed way, "You probably don't have a typewriter, that would probably be perfect." And I said, "actually, I do!" And he was right.
How do you ensure that you stay true to a song's essential narrative while uncovering a new artistic lens?
A lot of it has to do with gut feeling. Does this feel right? Sometimes we get to a point where we realize, "You know, maybe we're trying too hard to make this different – we should just go back to something a little simpler or a little closer to the original", and sometimes we can make a song sound completely different than the original but still feel very true to its intrinsic nature. It's a weird sort of musical alchemy that I doubt anyone could explain in a clear objective way. And hopefully, we get closer and closer to producing some musical and dramatic gold every year.
---
Don't miss UNCOVERED: STEVIE WONDER & PRINCE, on stage November 4 – 9, 2019 at two of Toronto's most breathtaking venues. Tickets on sale now!