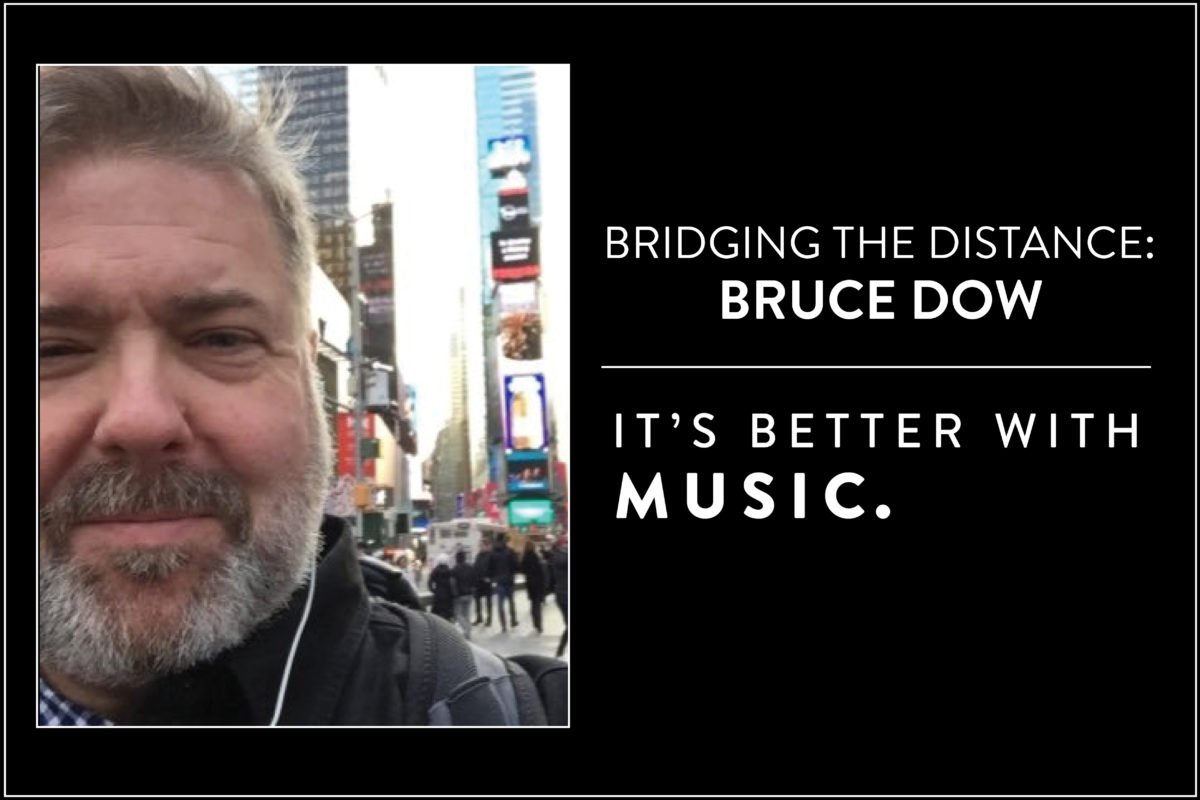 BRIDGING THE DISTANCE: Bruce Dow – IT'S BETTER WITH MUSIC
The Musical Stage Company is driven by musical storytelling. We are inspired by music's unique ability to viscerally affect people and are committed to cultivating experiences – onstage and off – that transform lives, build empathy and create community through musical theatre. Over the next few weeks, we will be sharing the stories of our musical community through our latest blog series, 'BRIDGING THE DISTANCE: IT'S BETTER WITH MUSIC'.
We've given each artist a writing prompt and have asked them to share a story, an image and a piece of music that depicts their current outlook and artistic practice while social isolating. This week we are elated to profile Bruce Dow, who is a cast member in the new Broadway musical "DIANA, A TRUE MUSICAL STORY". Read his piece below.
Bruce Dow – A Broadway Tale Interrupted
Last year, I was honoured to receive my 4th Dora Mavor Moore Nomination for my work in "DR. SILVER, A CELEBRATION OF LIFE" for The Musical Stage Company and Outside the March. Working on that show was one of the best experiences of my life – creative people – creative atmosphere – caring souls all 'round!
Just over a week ago, I was in previews on Broadway for "DIANA, A TRUE MUSICAL STORY", at the Longacre Theatre – where "THE PROM" had played the season before. I'm lucky. It's a fun featured role. My 5th featured role on Broadway – I share the 11 o'clock number with 2x ®Tony Award Winner, Judy Kaye (an admired artist, and a bit of a mentor to me – though she may not know it), and our outstanding leading lady, Jeanna De Waal (pronounced Jee-na/Gina deh Vaal).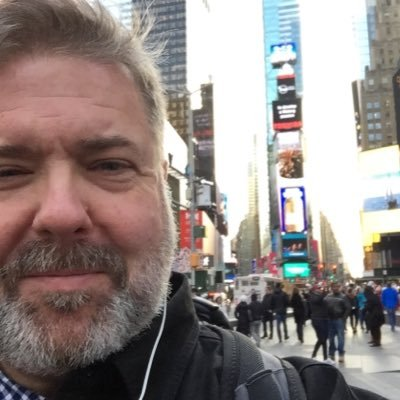 At night, we'd play for packed, enthusiastic preview audiences – though, in the last few days we could see more masked faces and empty seats…In the afternoons, we'd meet to get notes from our director – ®Tony Award Winner, Christopher Ashley "COME FROM AWAY/MEMPHIS"; choreographer- ®Olivier Award Winner, Kelly Devine "COME FROM AWAY/ROCK OF AGES" (Who also choreographed our great production of "CABARET" at Stratford a few years back – or more!); and Musical Supervisor – Ian Eisendrath "COME FROM AWAY/A CHRISTMAS STORY". Then we'd implement changes from our book/co-lyricist ®Tony Award Winner, Joe Di Pietro "MEMPHIS/NICE WORK IF YOU CAN GET IT", and composer/co-lyricist ®Tony Award Winner, David Bryan "MEMPHIS" – who is best known as keyboards for the classic rock band Bon Joni.

"DIANA, A TRUE MUSICAL STORY" is not what you might expect!
We had just finished a month of rehearsals, 2 weeks of 12 hrs tech days (which we called "Dangerous Jenga" – because our show is far too big for our theatre, and everything is stacked and flown and tracked off-stage in non-existent wings! God Bless Stage Managers and Carpenters and Electricians and Technical Directors EVERYWHERE!), and were into the hardest and most rewarding part of the process: a full month of 12 hr days of rehearsals/rewrites and previews before our scheduled official opening night, March 31. Dates were set, too, for our Original Cast Recording – April 12th and 13th.

The work was proceeding well. I've worked on shows before where, as the preview/re-writes commenced you could feel the show going off the rails.Not for us. Things were getting stronger. Audiences seemed not to know what to expect from our show – but they were sure enjoying it. A lot!"Diana, a true musical story" is a respectful, yet rowdy, rock musical/opera based on the marriage of Prince Charles and Lady Diana Spencer.
Out of the blue, the rumours began to fly: "Coronavirus" "What is it" "Are we still greeting fans at the stage-door post-performance" "no-guests backstage". The levels of panic varied between generations and attitudes. Oddly some of the youngest were the most panicked – but then, I have noted that my American brothers and sisters have more of a penchant for panic than my Canadian peeps. It is a cultural thing. Canadians get stoic when the poop hits the fan. Americans… don't necessarily panic… but it's more personal for them. And after Bay of Pigs and 9/11, rightly so! (A gross generalization, I know. Save your comments to cool your porridge!).

And then, one day, everyone's twitter lit up. Christopher Ashley began his note session with a beautiful statement to his company. It was quite moving. Later in the afternoon, our lead producer came in to tell us that all of Broadway going on hiatus. Governor Cuomo had shut down gatherings of over 500 people. The Broadway League was in discussions as to how things would be handled, and our producer regretted that she didn't have many answers. Her honesty and candour was both refreshing and comforting. I had been in New York for 9/11 – this was different. Not better, not worse – just very, very different.
So – we all went to our dressing rooms. Those with bottles passed them around. Our leading man – Roe Hartrampf, the kindest, most generous, sexiest and best-voiced version of "Prince Charles" anyone could imagine – is an expert cocktail maker! He made some drinks!
Then we packed up all our necessary items – leaving non-perishables and stuff we didn't need – we had no idea if we'd have access to our dressing rooms later – and left the theatre.
We'll be back… but, who knows when.
So – what now? I'm looking at getting some writing done on my musical projects. I've got three new musicals in various states of writing and development. After the hit of "B!TCH ISLAND", and the interest that's been shown in my other works, I owe it to myself to take advantage of this free time to work on them.
I will be offering online classes/coaching through dowworkshops@gmail.com -The classes as offered in person last year were a great success.
Also – I'm glad I know how to knit. I need something non-arts related for a hobby. I recommend every artist have something to do that has nothing to do with our art. It's great to talk about the potential explosion for online creativity – but – 'cmon…We need a break. Maybe that's the lesson in all this… Rest.Recoup.Feed your soul. We can't always be pumping out creativity. That can just induce a different kind of panic.
Love to all.
It's Better With Music Selection:
I think this song is beautiful – sad – and, oddly, suits our situation.