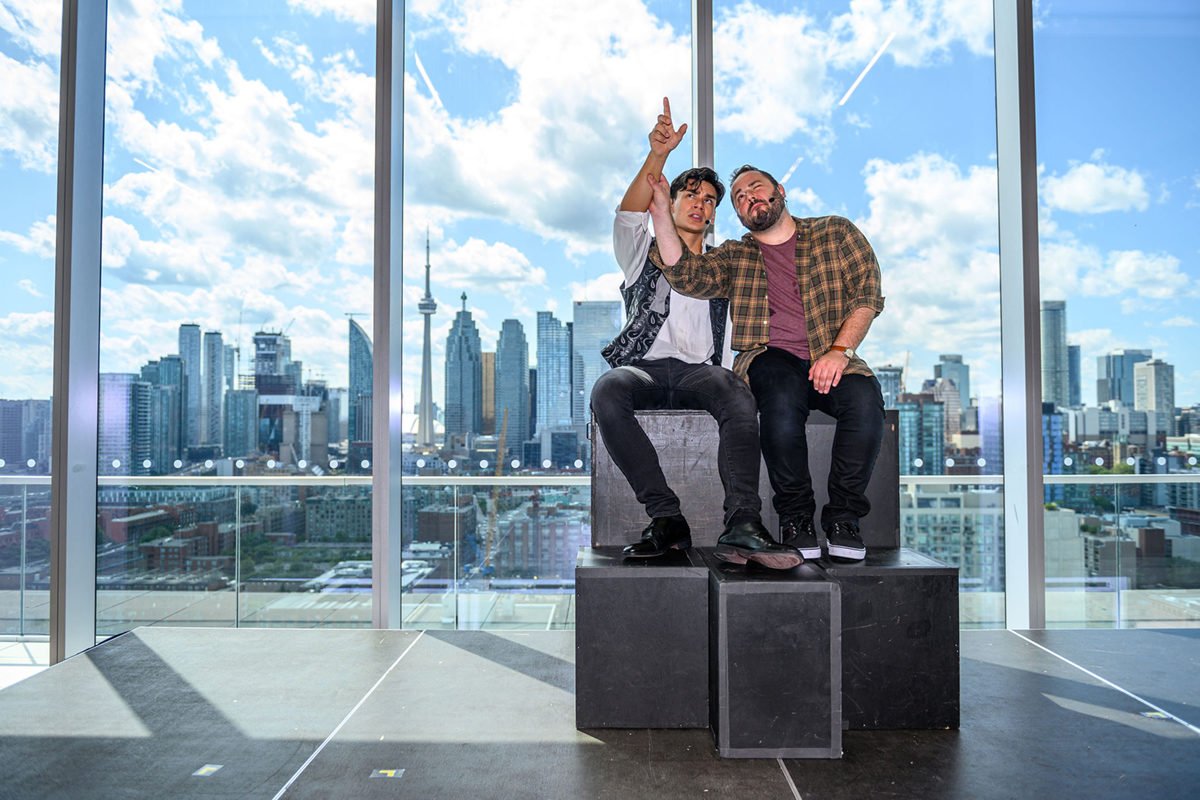 REPRINT REWIND: CYGNUS
As part of our new #ReprintRewind Series, we are releasing three new Canadian musicals via podcast that were created and performed in REPRINT.
REPRINT is the inaugural production of Launch Pad, a ground-breaking musical development residency from The Musical Stage Company and Yonge Street Theatricals. This innovative program offers a 10-month residency in which musical theatre creators and artistic teams navigate a full developmental process, shepherding 30-minute musicals from conception to production, with guidance from internationally renowned mentors.

These three original musicals were prompted by major breaking news and surprising niche headlines, inspired by the archives at The Globe and Mail. Following the 10-month development process, these new works premiered August 2019 on the 17th Floor of The Globe and Mail building.

The third and last musical to be shared via podcast is CYGNUS. Written by Anton Lipovetsky (music & lyrics) and Steven Gallagher (book), with performances by Brandon Antonio & Michael De Rose.
"We were inspired by the Toronto Blackout of 2003–in particular, a photograph that was taken from the top of a hill in Riverdale Park overlooking the city just as the sun was setting. Soon, the buildings would be dark, and for the first time in forty years, you could see the stars. We wanted to explore the mystery and the excitement that people felt during that night. Instead of mass panic, there was a sense of camaraderie and friendship, and for a while, the loneliness that can sometimes be part of city living disappeared. There was a sense of freedom and bravery that this special night brought out in people. They shared secrets and said things they might not say in the
light of day. When two strangers meet on the darkest night of the century, under the glow of Cygnus, how will the stars change their lives?"
— Steven Gallagher and Anton Lipovetsky
Additional Credits:
Director: Ann Hodges
Music Director & Supervisor: Wayne Gwillim
Program Directors: Robert McQueen & Lynne Shankel
Accompanist/Copyist: Jonathan Corkal
Stage Manager: Dustyn Wales
Apprentice Stage Manager: Hannah MacMillan
Production Manager Andrei Mazuruc
Production Designer: Brandon Kleiman
Costumes Provided by: Alex Amini
Audio Recording & Mix: Earl McCluskie, Chestnut Hall Music
Featuring:
Lenin – Michael De Rose
Zachary – Brandon Antonio