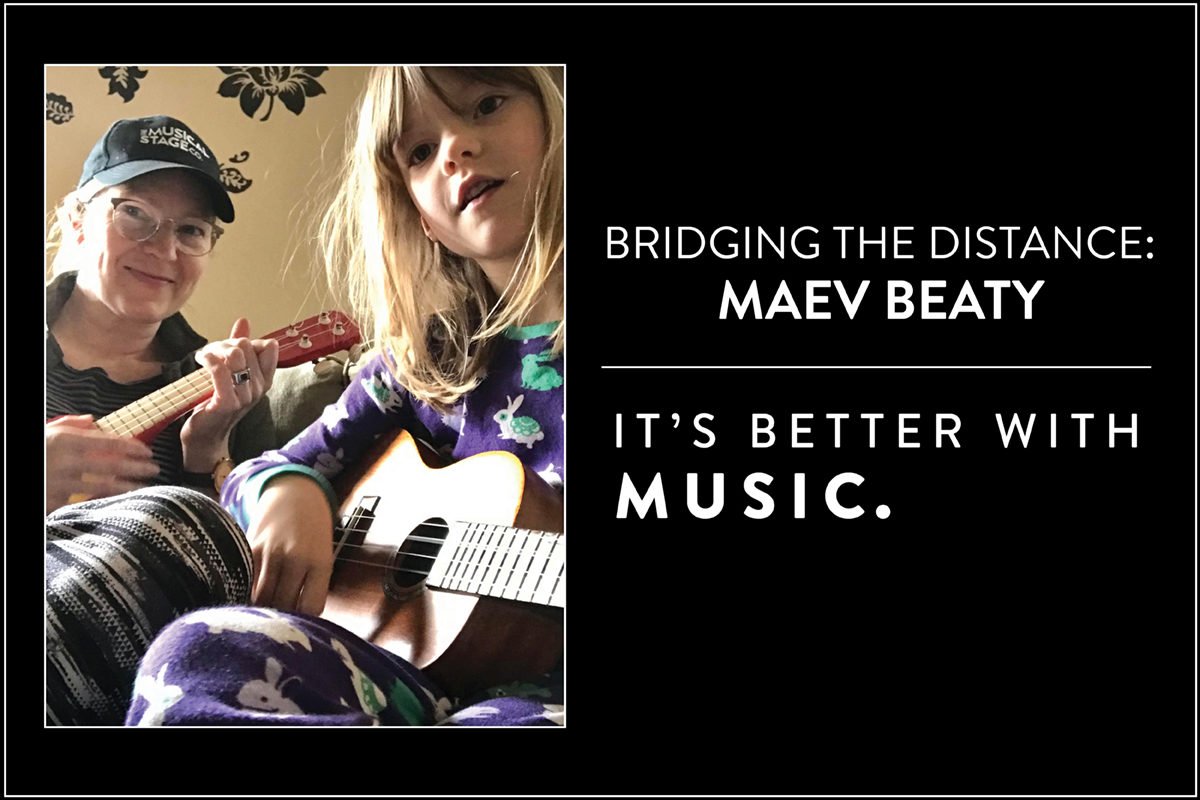 BRIDGING THE DISTANCE: MAEV BEATY – IT'S BETTER WITH MUSIC
The Musical Stage Company is driven by musical storytelling. We are inspired by music's unique ability to viscerally affect people and are committed to cultivating experiences – onstage and off – that transform lives, build empathy and create community through musical theatre. Over the next few weeks, we will be sharing the stories of our musical community through our latest blog series, 'BRIDGING THE DISTANCE: IT'S BETTER WITH MUSIC'.
We've given each artist a writing prompt and have asked them to share a story, an image and a piece of music that depicts their current outlook and artistic practice while social isolating. This week we are excited to profile Toronto Theatre Critics' Award winner, three-time Dora Award winner and twelve-time Dora nominee, Maev Beaty. Over the years, Maev has also graced the UNCOVERED stage as Canadian singer-songwriter Joni Mitchell and English 80s Icon, David Bowie. Read her piece below.
MAEV BEATY – MY NEW PASTTIME TO FUEL MY CREATIVITY
I am self-isolating with my partner Alan Dilworth and our 6-going-on-seven-year-old daughter Esmé. We, like so many, haven't touched any other humans since March 15th and are spending our time in a mix of new habits (learning French and Math and Coding on a computer for on-line Grade 1) and remembering old ones (having the time to cook and eat 3 meals a day without running off to be onstage for 8 pm or rehearsing a "10/12" tech day at the theatre). 

It's funny to be answering this question for The Musical Stage Company since even though I can carry a tune and almost always have music playing at home, I confess I am no musician! My role for the company has been as the speaker in between spectacular musicians in two UNCOVERED concerts as Joni Mitchell and David Bowie, gigs I cherished deeply.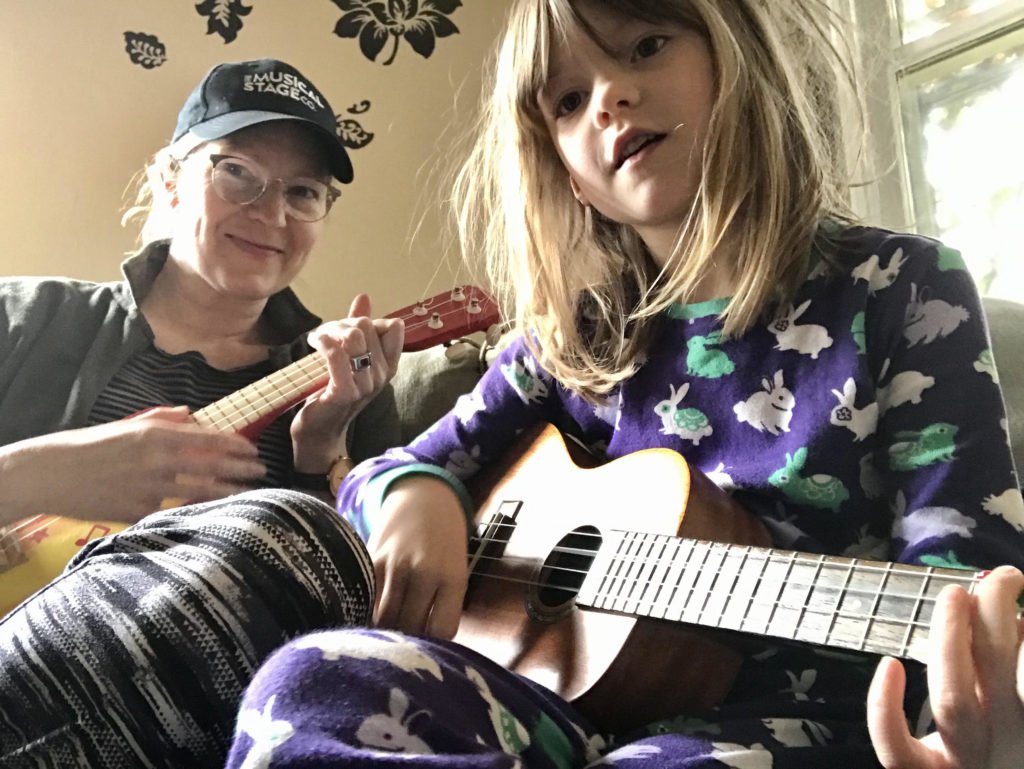 A few weeks ago my parents dropped off two gifts to our rental apartment where we are sequestered in Stratford, Ontario where my productions of MUCH ADO ABOUT NOTHING and HAMLET have been suspended. These gifts were a vintage 15 key Magnus electric mini-organ. and my father's ukelele. And so each day our daughter and I have been plucking away at the organ (she's nailed "Happy Birthday" and "Deck the Halls") and strumming away with the help of weekly on-line lessons from the incredible www.daynamanning.com (Yellow Submarine and Oats Peas Beans and Barley Grow). 
Two summers ago I had to learn a ukelele cover of Pat Benatar's "Heartbreaker" to back up the glorious Liisa Repo-Martell in a production of Daniel MacIvor's gorgeous play A BEAUTIFUL VIEW. There were days when we were learning to play it, as I bent my spider fingers around the tiny neck of that thing, where I thought "nothing has ever been this hard". But when it 'clicked' and the process changed from being work to being muscle memory to being pure pleasure that I felt a space in my brain open, as a dormant cluster of grey and white matter lit up, and I loved it. And then the show closed and I got busy and I stopped playing.

Well now that cluster is humming again and I'm watching it happen to our kid, too. And Alan has brought out his guitar. And it sounds pretty terrible in here, but it's making us very happy. 
IT'S BETTER WITH MUSIC SELECTION:
Yellow Submarine – The Beatles
Somehow, "Yellow Submarine" feels like a psychedelic possible shared fantasy of where we might all go in our collective dreams as we wait to once again to be together…"And our friends are all aboard, many more of them live next door, and the band begins to play…"