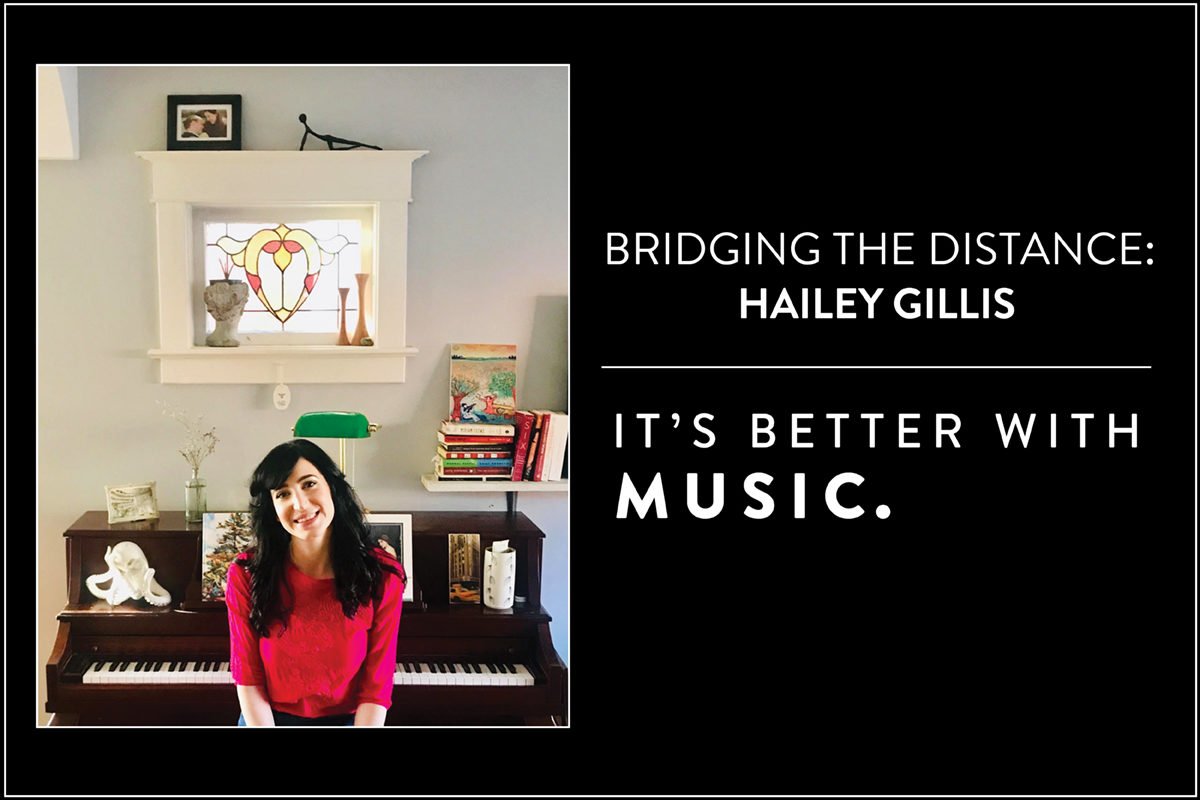 BRIDGING THE DISTANCE: HAILEY GILLIS – IT'S BETTER WITH MUSIC
The Musical Stage Company is driven by musical storytelling. We are inspired by music's unique ability to viscerally affect people and are committed to cultivating experiences – onstage and off – that transform lives, build empathy and create community through musical theatre. Over the next few weeks, we will be sharing the stories of our musical community through our latest blog series, 'BRIDGING THE DISTANCE: IT'S BETTER WITH MUSIC'.
We've given each artist a writing prompt and have asked them to share a story, an image and a piece of music that depicts their current outlook and artistic practice while social isolating. This week we are thrilled to profile UnCovered favourite and Dora-Award-nominated actor, Hailey Gillis.
HAILEY GILLIS – EMBRACING MY UNIQUE CREATIVE PRACTICE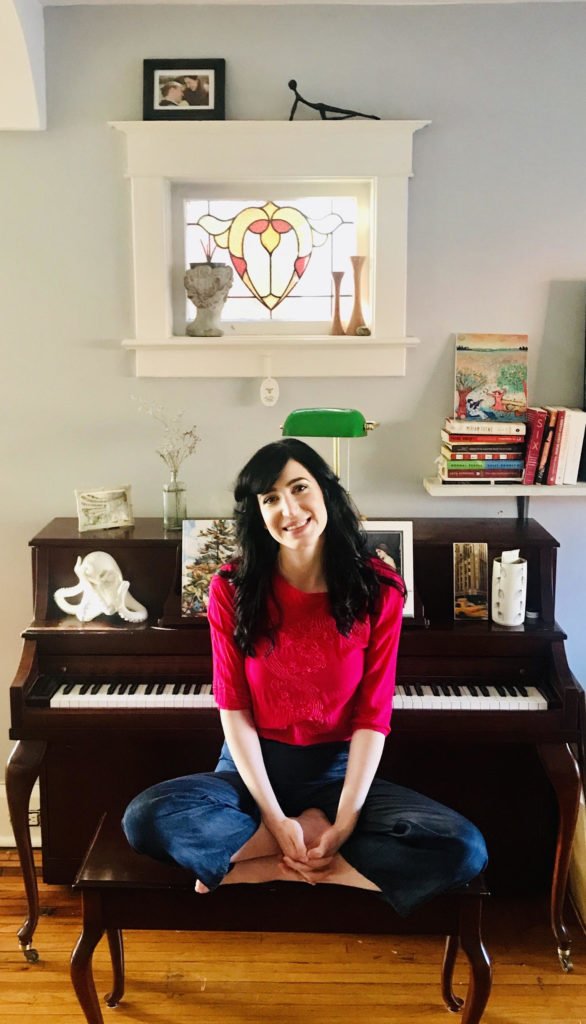 What I've been 'coming-to' lately is that my 'artistic practice' isn't an artistic philosophy that belongs in a rehearsal room, or in the hours I sit down at my piano. I can't set a timer to begin and end wandering, wondering, rest, and restlessness. There have been so many moments during this time of social distancing, of isolation when I wish I could bracket the 'practice', but with some breath, gentleness, and distraction (hey monkey mind, here, make some bread) I've been able to invest in a rhythm unique to myself. I am my own practice.
I tried to regiment myself; get up at this time, exercise for this long, write now, be practical now, be inspired…NOW, try to limit that 'good cry' to once a day, SLEEP THROUGH THE NIGHT. This made me feel every day like I was failing like, I was falling behind. I think the 'get up and go' was just a guise for; don't daydream, or wonder about the shows you were supposed to be in, or read that David Sedaris book you really like, or plant beautiful flowers instead of learning about vegetable gardens, and, and, and…
Now, opening to the new rhythm that presents itself every day is my new normal. And that in a way is how I find structure and 'loose' control. I wake up, have a glass of water, and try to meditate a bit on what the pulse of the day may be rather than trying to manifest it. And this works for me. Because I think I'm allowing myself space to fall in love with the beauty that is constantly presenting itself. Like my partner Mac's amazing brain, like the sound of my mother's voice on the phone, like the little door in the crook of a tree in the nearest park that is a little house for ferries, like being Canadian and not being so afraid right now, like the soundtrack to Fiddler on the Roof, and the singing of a crackling loaf of bread as it cools. I'm not falling behind, I'm a proud dawdler, I'm lingering, I'm noticing.
And I'm writing like crazy, and don't force myself to finish each song but always try to revisit what I was writing the day before. When they want to, melodies and lyrics flood in, shaped by all this gifted space and driven by a new, always changing rhythm. I'm giving the characters that I left a month ago room to percolate, I'm letting myself look back, challenging myself to see what's around me right now, and being curious about what's to come. Letting go of control and gaining it at the same time.
This moment in history is being coined by some as "The Great Pause", and as we know in dramatic composition whether it's a Mozart concerto or a Chekhovian ellipses, silence is just as palpable as sound. A pause exists within the overall rhythm and helps to form and shape it. The pause deepens the significance of the exhalation to follow. So I feel like I have to say to myself "hey Hailey, you are your own practice, pay attention to the pause, fall into the rhythm, everything counts but nothing is an order, let the flash of beauty draw you, it's not a distraction, it's deepening, breathe, sing, listen, love."
IT'S BETTER WITH MUSIC SELECTION:
Pulaski At Night by Andrew Bird
"I like the idea that he's finding beauty in a place others might not see it; Pulaski. It might ultimately be a great love letter to his city. And when I listen to it I feel like I'm floating, it's so airy, the strings are fantastic, Andrew Bird is a genius."