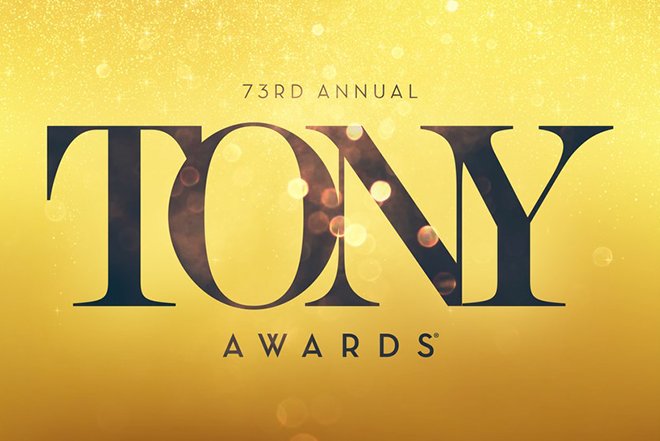 Who Decides Who Wins a Tony Award?
While there are hundreds of voting members in the Academy of Motion Picture Arts and Sciences who decide who gets nominated for and who wins an Oscar every year, in theatre, the path to receiving a Tony Award is a little bit more complex. Read on to learn more about the people that decide who walks away with theatre's biggest honour—and then join us to see who will win a Tony Award this year, at our 4th Annual Tony Awards Viewing Party at Striker Sports Bar on June 9th.
---
Did you know that there are three committees who shape the outcome of the Tony Awards every year? First is the Tony Awards Administration Committee, made up of 24 people who are members of a theatrical union. This committee is responsible for determining what categories a Broadway show's cast and crew can be nominated in, and appointing the Tony Award Nominating Committee.
This year, the Tony Award Nominating Committee is made up of 48 working theatre professionals. Each member sees all the productions in the 2018-19 Broadway season, then meets to decide which productions are nominated. Each member on the committee serves a 3-year term. Members of the Nominating Committee are professionals working in entertainment across the United States, from actors to producers.
After the Nominating Committee chooses their nominees, the task of deciding who wins a Tony Award falls to the Tony voters. While the Administration Committee and the Nominating Committee are small, there are approximately 846 eligible Tony voters. Voters include members of The Broadway League (which includes theatre owners and managers, producers, and presenters from across the US), select members of theatrical acting and design unions, as well as select press agents, casting directors, talent agents, and theatre critics.
Tony voters are expected to see each production in the Broadway season before they cast their votes, and receive free tickets in order to make this possible. Tony voters are also supposed to refrain from casting a vote in a category if they have not seen all the nominated productions—although this rule is enforced on the honour system. Technically, there's nothing stopping a Tony voter from voting for Tootsie for Best Musical this year, even if that voter hasn't seen Hadestown or The Prom.
Right now, Tony voters may be making their picks for who will win at the 73rd Annual Tony Awards, as voters submit their ballots online in the weeks leading up to the ceremony. Until June 9th, no one—except a select few accountants who tally the votes—knows who the winners of this year's Tony Awards will be. But if you think you're pretty good at predicting the winners, you can join us at Striker Sports Bar on June 9th for our FREE Tony Awards Viewing Party, where you can fill out an awards ballot, win prizes, and enjoy the Tony Awards on the big screen with your fellow theatre fans. Space is limited—get your tickets now!