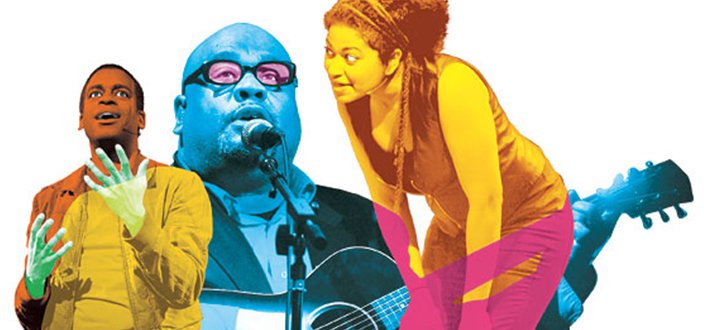 The Importance of Passing Strange
In March, 2016, Alyssa Rosenberg from The Washington Post called Passing Strange "The musical anyone who adores 'Hamilton' must see." Needless to say, having programmed Passing Strange, I was delighted to see this sentiment (that I share) put so boldly in print.
Passing Strange never really entered the public vernacular. Perhaps, as Rosenberg suggests: "Even eight years after its premiere, it feels like a musical sent from the future to challenge the expectations for what a black Broadway show might be like. I'm still not sure anything anywhere in pop culture quite feels it has caught up to Passing Strange."
We pride ourselves on musicals that redefine musical theatre, pushing the art form into the 21st century. In my eyes, Passing Strange is truly ground breaking and essential for Toronto 2017 because of its author, Stew.
First off, Stew is the first (and only) Black writer to win a Tony Award for Best Book of a Musical. In fact, the number of musicals in history that have been written by a Black author is less than ten. Writers open us up to experiences that our different than ours; a diversity of voices is essential.
Second, Stew comes from the world of rock and roll. Passing Strange is as much a rock concert as it is theatre – the "show tunes" can truly rival great music. This is the kind of score that reaches new audiences.
Like Hamilton, Passing Strange reminds us that musical theatre is still relevant. Music that doesn't sound like "Broadway" can still be used to tell a great story. Diverse writers give us stories and experiences that reflect the beautiful multi-cultural world that we live in. It's an important show. And it's wildly entertaining. Don't miss it.