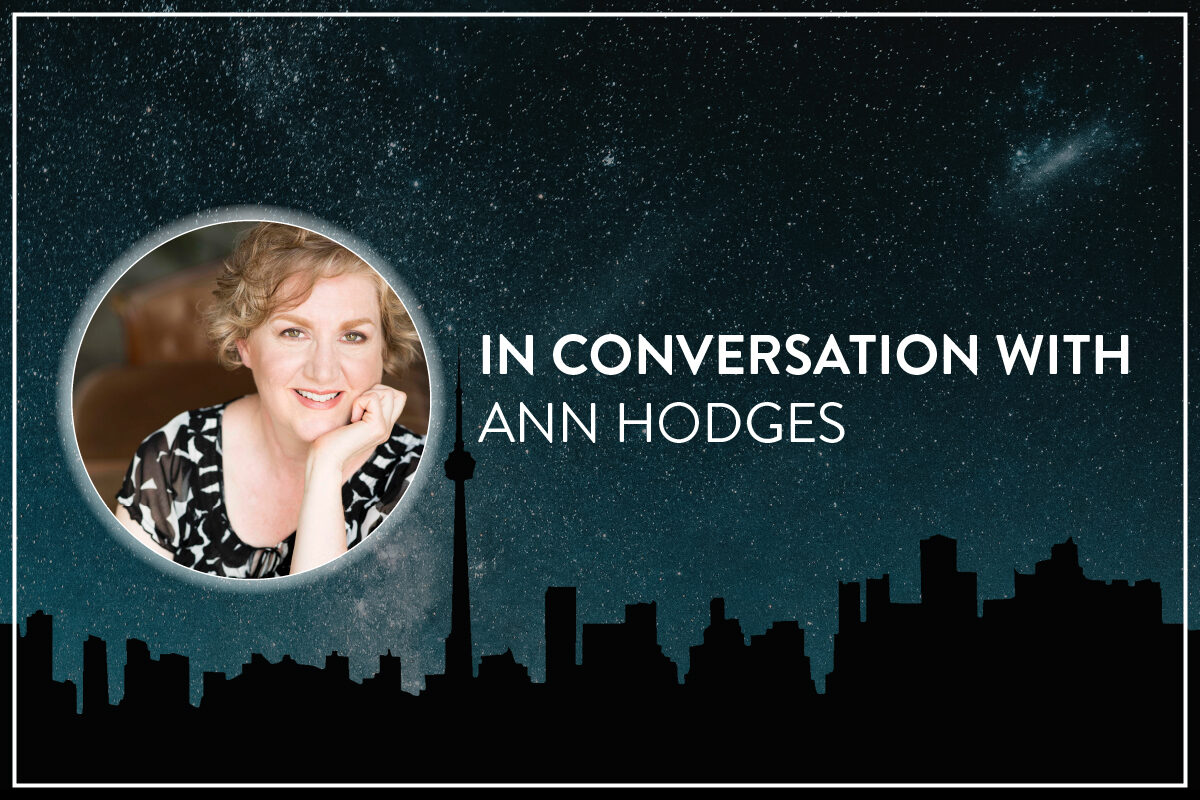 In Conversation with Ann Hodges
This week we sat down with BLACKOUT Director and Dramaturg Ann Hodges, to learn more about her experience developing and workshopping this new Canadian musical, and how they've pivoted their process in the wake of the ongoing pandemic.
You began directing this piece when it was only a 30-minute musical, CYGNUS, written for our Launch Pad program. How has the
piece evolved since then?
After Launch Pad, Steven Gallagher, Anton Lipovetsky and The Musical Stage Company began to talk about how the 30-minute musical CYGNUS could be expanded into a triptych of stories. So in addition to CYGNUS, Steven and Anton have now written two other short musicals: GEMINI and PANDORA. All are stories of connection and discovery set against the Toronto blackout of 2003.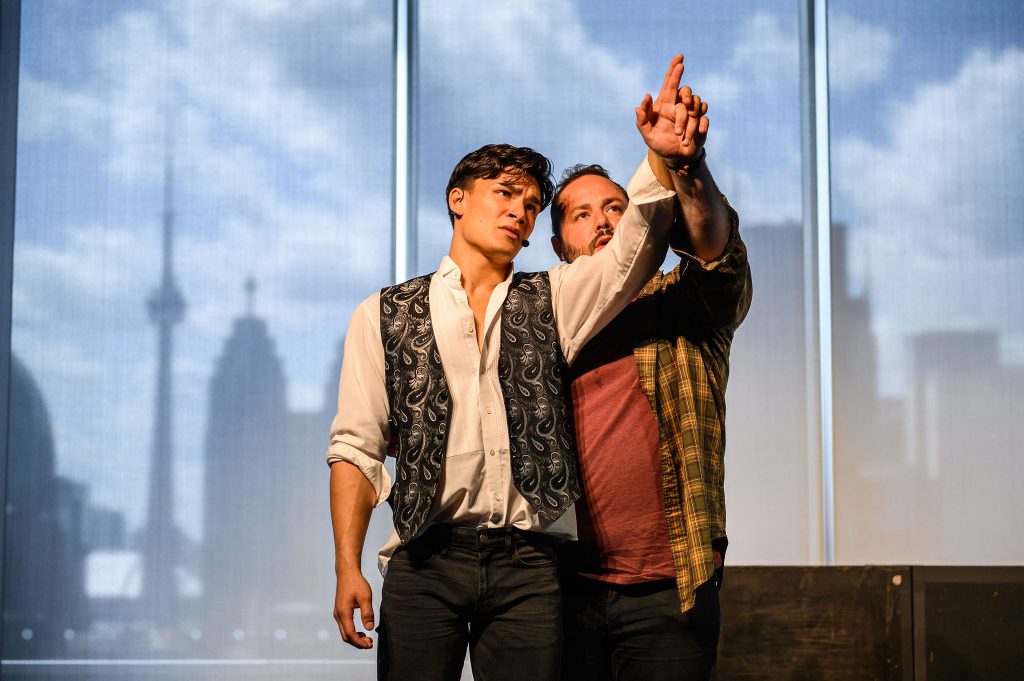 How does the process of directing a new in-development musical differ from a 'locked in' Broadway musical?
The answer is in the question! A musical that is in development is not 'locked in' yet— it's still being created, so every line and note is constantly being evaluated: Is this the story you want to tell? Is this the most effective way to tell it? There have been dozens of scenes and songs added and discarded — really good ones, too! 

That process of evaluating, clarifying, and re-writing will continue all through rehearsals, and adding audiences for this production in High Park will give us even more information as they watch and respond. Adding audiences for the first time will be a chance for the creative team and actors to continue to learn how the piece works before it becomes 'locked in' one day!
You are both the director and dramaturg on this piece, how has the online development process been? How much does it differ from an in-person (pre-COVID) development period?
The creative team was spread out across the country [with Steven in Toronto, Anton in Vancouver, and Ann in Winnipeg] even before the pandemic, so we were already accustomed to working remotely with each other. There are challenges, of course, with making music together remotely due to internet lag, but this team has now developed systems that still allowed us to integrate songs into the work, and we really appreciated the actors who embraced the new ways of working. 

As for scenes—even if we had been in person, most of the workshops would have been around a table, reading and discussing, so that transferred very easily. Zoom doesn't interfere with the ability to connect with each other emotionally — we were just as moved or tickled by the stories and characters (and each other) as if we had been in person.  It's been remarkably similar to being in-person, but of course, we are delighted to be able to gather this summer.
What does your team's creative process look like while working remotely?
Steven has great art on his walls, and Anton has good lighting! Kidding aside—just like an in-person process, music supervisor Wayne Gwillim and I would give feedback verbally or in writing as drafts came in, and The Musical Stage Company generously supported a series of workshops for each play where we'd work through each draft with actors. The biggest difference is how actors would learn music—Wayne prepared tracks that would help them learn and perform the songs in their homes. We also often had copyist Jonathan Corkal behind the scenes putting tracks and scores together so the songs could be integrated almost immediately during the workshop. Revisions could happen instantly as the script and score were also online. We saved a lot of trees working this way.
Are there elements of the rehearsal process that have been changed because of COVID-19 safety measures?
BLACKOUT is pretty well the perfect pandemic musical: it has a separate cast for each of the three segments, so the casts can rehearse separately until we are in High Park. Also, The Musical Stage Company has been doing an exceptional job working with COVID advisors and epidemiologists to develop safety protocols that are of the highest standard. There is a COVID safety advisor at all rehearsals, nurses conducting tests on a regular basis—and one big change is that we will rehearse outdoors because of current provincial health regulations.  
Do you think your experience working in isolation will inform your process moving forward?
Workshopping these plays in isolation actually meant our community grew—because we were all working remotely, we could work with musical theatre artists from across Canada, each of whom contributed so much to the piece. So, one big takeaway has been the realization that our artistic communities don't have to be silos when developing new Canadian musicals.
How do you think experiencing this pandemic as a community, will inform our experience of watching this production, especially for those of us that experienced the 2003 blackout together?
Both the blackout and the pandemic are massive, chaotic events that affected the entire community—the world as we knew it was tossed up in the air, and we had to just stop and wait till the pieces landed again. Though it's frightening and unnerving to live through events like this, they can also offer unexpected opportunities for connection, honesty and discovery as we pause and wait.
What do you hope audiences will take away from this show?
I predict it's going to be quite emotional for everyone, both artists and audiences. I know the sheer joy of gathering together in person again to watch and perform live theatre is going to make my heart burst. But beyond that, BLACKOUT speaks so honestly and beautifully about being human when outside events impact our lives in ways that no one could have imagined—and reminds us that in those moments, we only have each other to laugh with, lean on, and connect to. Plus, it's a new Canadian musical, performed live! So I know that many of Anton's fabulous songs will linger in the audience's ears as they make their way home from the park. It's going to be just awesome and we can't wait to share it with audiences.
---
BLACKOUT will run July 23, 2021 – August 15, 2021 – taking place live and in High Park Amphitheatre, in High Park, Toronto. Tickets on sale now.