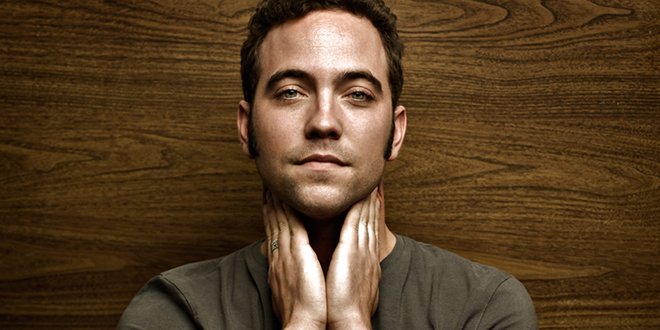 Justin Rutledge joins the cast of UnCovered!
We have some great news for Acting Up Stage fans, and music fans across Toronto… Juno winner Justin Rutledge is going to perform in this year's UnCovered concert!
Justin is an acclaimed recording artist from Toronto, and has gained a large following with his alt-country style. He has shared stages with Blue Rodeo, Dolly Parton, Kathleen Edwards and more, and won a Juno award for his 2013 album Valleyheart. His most recent release is Daredevil, full of covers of The Tragically Hip. 
He's also well-known in the theatre world too, having performed with Necessary Angel in Divisadero and with Canadian Stage in The Arsonists (which he also music directed). We can't wait to hear what he brings to UnCovered and the songs of Simon & Garfunkel!
As you may know, Acting Up Stage's annual UnCovered show uses theatre artists and performers to transform a beloved popular musician's or band's catalogue, bringing each song's underlying narrative to the forefront. We've done The Beatles, Sting and The Police, James Taylor, Carole King, Elton John and Billy Joel. This year, from November 3-5, musical theatre artists will tackle the songbook of Simon & Garfunkel, known for their hits "Mrs. Robinson," "Bridge Over Troubled Water," "Cecilia," and many more.
Before you see him in UnCovered: Simon & Garfunkel (tickets are on sale now and going fast!), check out five of his original songs below.
"Out of the Woods" – Valleyheart
"Kapuskasing Coffee" – Valleyheart
"Be a Man" – The Early Widows
"Locked in the Trunk of a Car" – Daredevil
"Alberta Breeze" – Man Descending