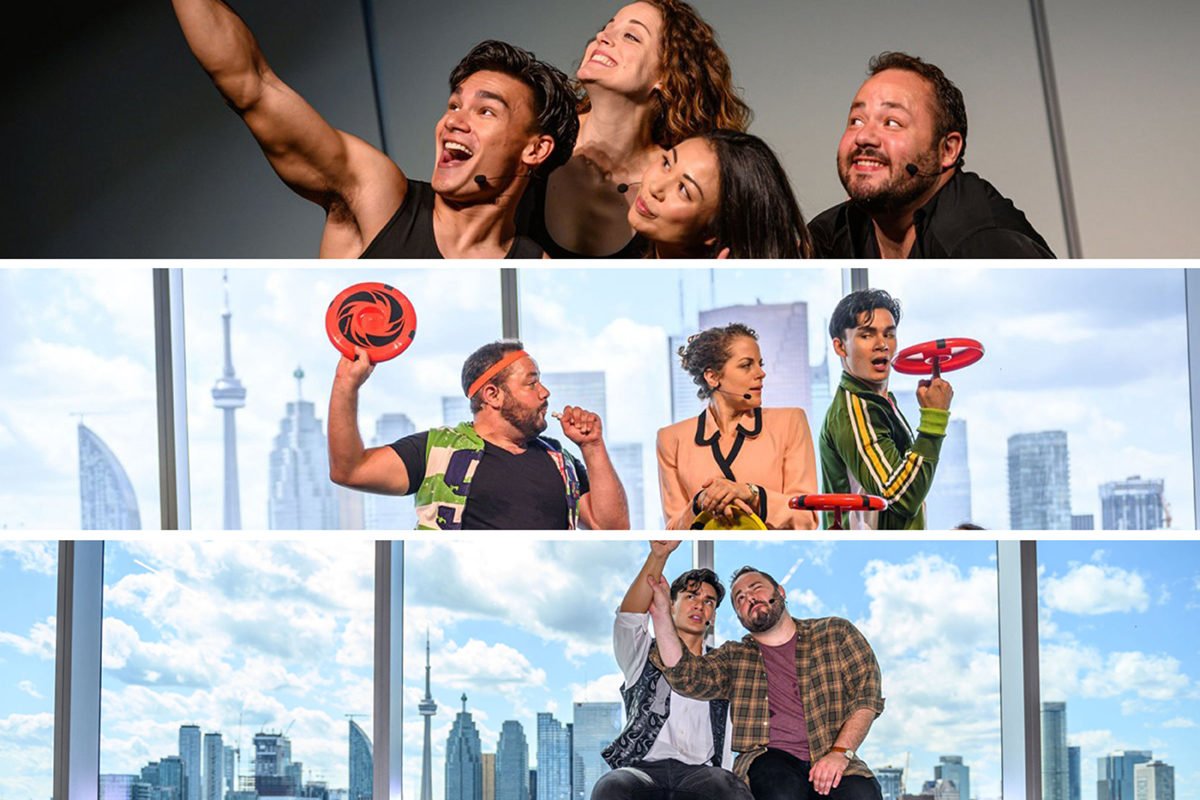 PODCAST ROUND-UP: REPRINT REWIND
The Musical Stage Company is thrilled to be presenting a round-up of our recently released REPRINT podcasts, now available for your at-home streaming pleasure!
REPRINT is the inaugural production of Launch Pad, a ground-breaking musical development residency from The Musical Stage Company and Yonge Street Theatricals. This innovative program offers a 10-month residency in which musical theatre creators and artistic teams navigate a full developmental process, shepherding 30-minute musicals from conception to production, with guidance from internationally renowned mentors.

These three original musicals were prompted by major breaking news and surprising niche headlines, inspired by the archives at The Globe and Mail. Following the 10-month development process, these new works premiered August 2019 on the 17th Floor of The Globe and Mail building.
FANGIRL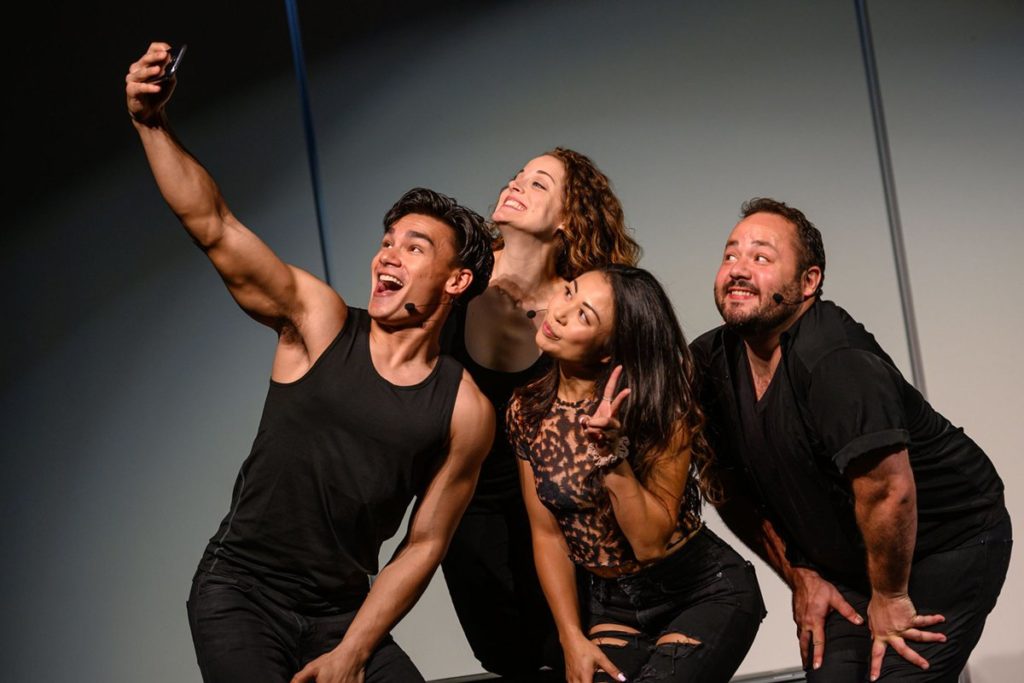 Written by Anika Johnson (music & lyrics), Barbara Johnston (music & lyrics) and Nick Green (book), with performances by Brandon Antonio, Michael De Rose, Kaylee Harwood & Kelsey Verzotti.
"Our musical prompt is a photo of a huge group of teenagers freaking out at a Beatles concert in Toronto. It's an iconic image. The Beatles aren't in view, but through this crowd's reaction, you somehow know everything you need to know about them and their significance in the world at that time. The fandom in this photo comes to represent the music, celebrity, values, and culture of a generation. We asked ourselves how the 'fangirl' has evolved since this photo was taken.
Today, YouTube stars become multimillionaires through their vlogs, make-up tutorials, homemade music videos, pranks, and more. Their fandom is ferocious, as a generation of people find community through their love of a mentor who seems to speak their language. Through the stars' pranks, partying, and apology videos, a generation is feeling seen, understood, represented, and ultimately defined by their militant fandom. FANGIRL is a love letter to the fans who are trying to find themselves, and a call to action for all the mentors out there. Your fans deserve the best."
— Nick Green, Anika Johnson, and Barbara Johnston
Additional Credits:
Director: Tracey Flye
Music Director & Supervisor: Adam Sakiyama
WHAT GOES UP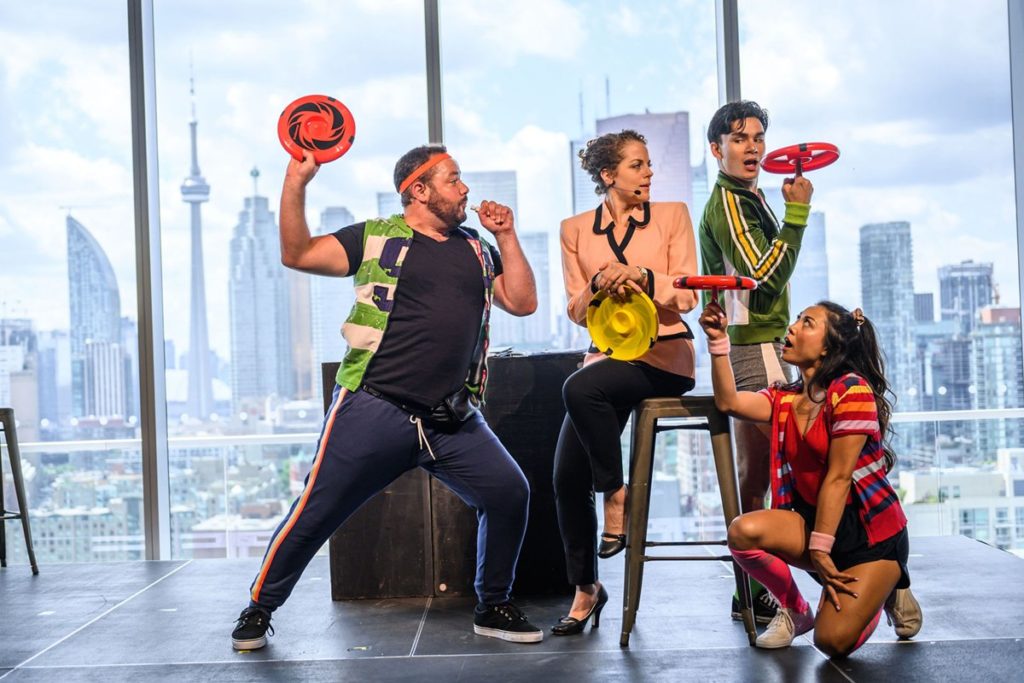 Written by Colleen Dauncey (music), Akiva Romer-Segal (lyrics) and Ellen Denny (book). With performances by Brandon Antonio, Michael De Rose, Kaylee Harwood & Kelsey Verzotti.
"On a nice day in Toronto's Trinity Bellwoods Park, it's easy to find folks tossing a disc. Without realizing, you may even be watching national and world champions in the little known sport of flying disc freestyle: a dance-meets- acrobatics frisbee fantasia played to music.
Thanks to vibrant archival photos of Toronto Island and Paul McGrath's article 'The Frisbee and the Soul', we were introduced to the Canadian Open Frisbee Championships, held on the Island from 1975-85. In its prime, companies like Labatt, Air Canada and Orange Crush took notice of the youth disc craze and began to sponsor tournaments, as well as frisbee teams who would tour shows across the country.
For up-and-coming freestyle stars, a dream was emerging – to turn their passion for disc into a professional career… All of this was set against the new era of electronic music and corporate greed in 1980s Toronto.
On behalf of the writing team, we would like to thank the many members of the international 'jamily' (freestyle frisbee community) who shared their stories with us for this project. Spread the jam!"
— Ellen Denny, Akiva Romer-Segal, and Colleen Dauncey
Additional Credits:
Director: Lezlie Wade
Music Director & Supervisor: Shelley Hanson
CYGNUS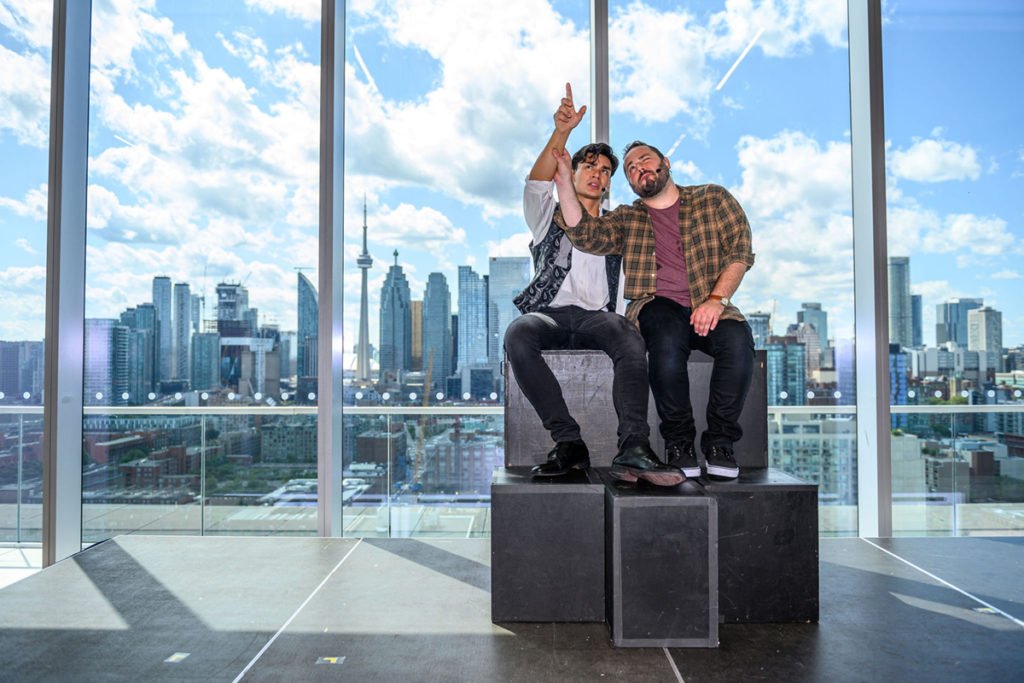 Written by Anton Lipovetsky (music & lyrics) and Steven Gallagher (book). With performances by Brandon Antonio & Michael De Rose.
"We were inspired by the Toronto Blackout of 2003–in particular, a photograph that was taken from the top of a hill in Riverdale Park overlooking the city just as the sun was setting. Soon, the buildings would be dark, and for the first time in forty years, you could see the stars. We wanted to explore the mystery and the excitement that people felt during that night. Instead of mass panic, there was a sense of camaraderie and friendship, and for a while, the loneliness that can sometimes be part of city living disappeared. There was a sense of freedom and bravery that this special night brought out in people. They shared secrets and said things they might not say in the light of day. When two strangers meet on the darkest night of the century, under the glow of Cygnus, how will the stars change their lives?"
— Steven Gallagher and Anton Lipovetsky
Additional Credits:
Director: Ann Hodges
Music Director & Supervisor: Wayne Gwillim
Production credits
Program Directors: Robert McQueen & Lynne Shankel
Accompanist/Copyist: Jonathan Corkal
Stage Manager: Dustyn Wales
Apprentice Stage Manager: Hannah MacMillan
Production Manager Andrei Mazuruc
Production Designer: Brandon Kleiman
Costumes Provided by: Alex Amini
Audio Recording & Mix: Earl McCluskie, Chestnut Hall Music
*Photo Credits: Brandon Antonio, Michael De Rose, Kaylee Harwood & Kelsey Verzotti. Photos by Dahlia Katz.