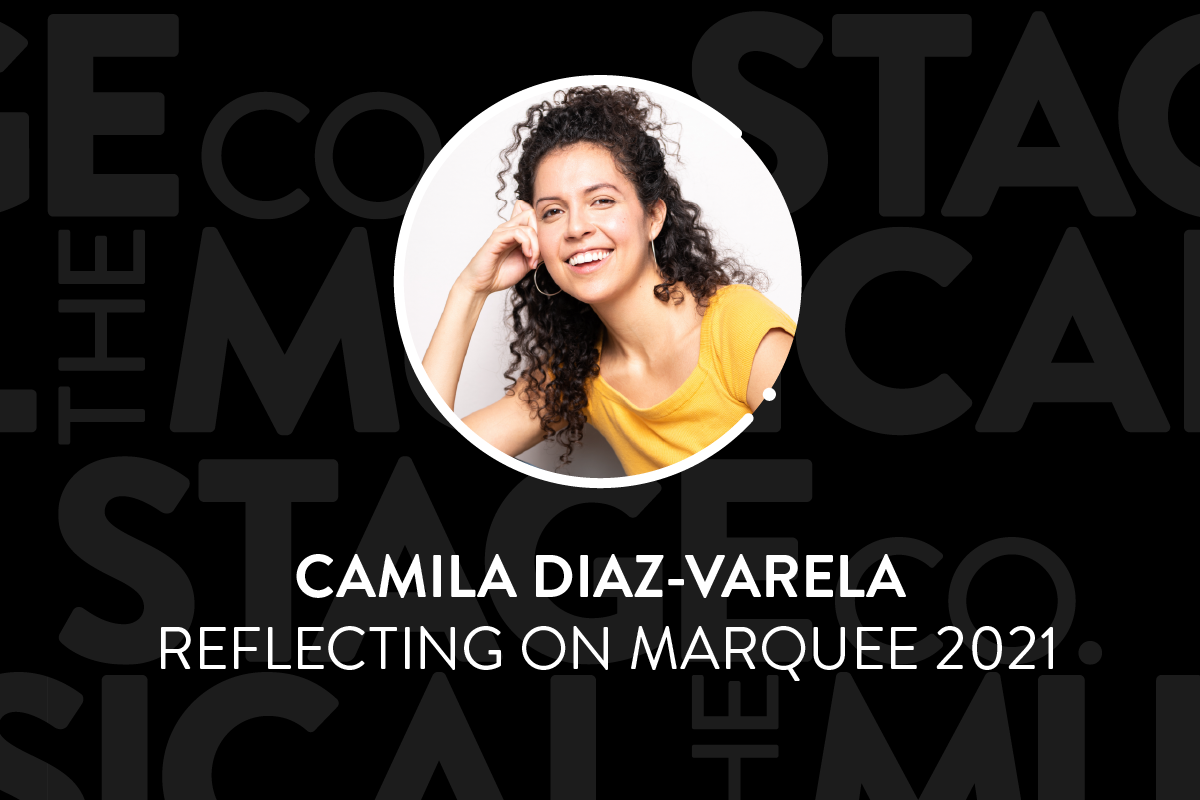 Reflecting on MARQUEE 2021 with Camila Diaz-Varela
Now finishing its 4th year, MARQUEE uses the themes of BLACKOUT as a springboard for its 21 participants to build community, confidence, and self-expression in non-artists from the LGBTQ2S+, newly arrived to Canada, and cancer survivor communities through a slate of immersive, hands-on workshops, panel discussions, forums and seminars.
We sat down with MARQUEE Program Manager, Camila Diaz-Varela, to discuss how MARQUEE is connecting these communities to musical storytelling.
How would you describe MARQUEE?
MARQUEE 2021 is a free, performing-arts program for people connected to the themes, stories and songs of BLACKOUT. The program has been running since 2017, and is always connected to a mainstage production from that year. I see MARQUEE as being a space for art lovers and artists of different disciplines to meet The Musical Stage Company's musical theatre community, and continue conversations beyond the performances.
What does meaningful community engagement through the MARQUEE program mean to you?
Creating barrier-free opportunities to encounter musical theatre is really exciting to me. To create musical theatre that is relevant to our city now, we need to sustain relationships with real people and welcome their incredible insights. This year's MARQUEE participants included filmmakers, visual artists, musicians, poets, teachers, performers and theatre makers – all creatives and art lovers in their own right who have so much to share. Through MARQUEE, we're creating a common space to geek out on different approaches to musical storytelling where we can all be surprised, make fewer assumptions, and reflect together.
What activities did the participants have in store for them?
We were lucky enough to be able to gather in person, so we made the most of it! Each week's activities were designed around a different theme from BLACKOUT, and we invited some extraordinary guest artists to lead dance, music, and theatre creation workshops. MARQUEE offers tools for solo creation and collaborative public performance, and asks questions like: What are gifts that can come from creative time alone? What is the role of theatre in times of crisis? What is essential to a public performance?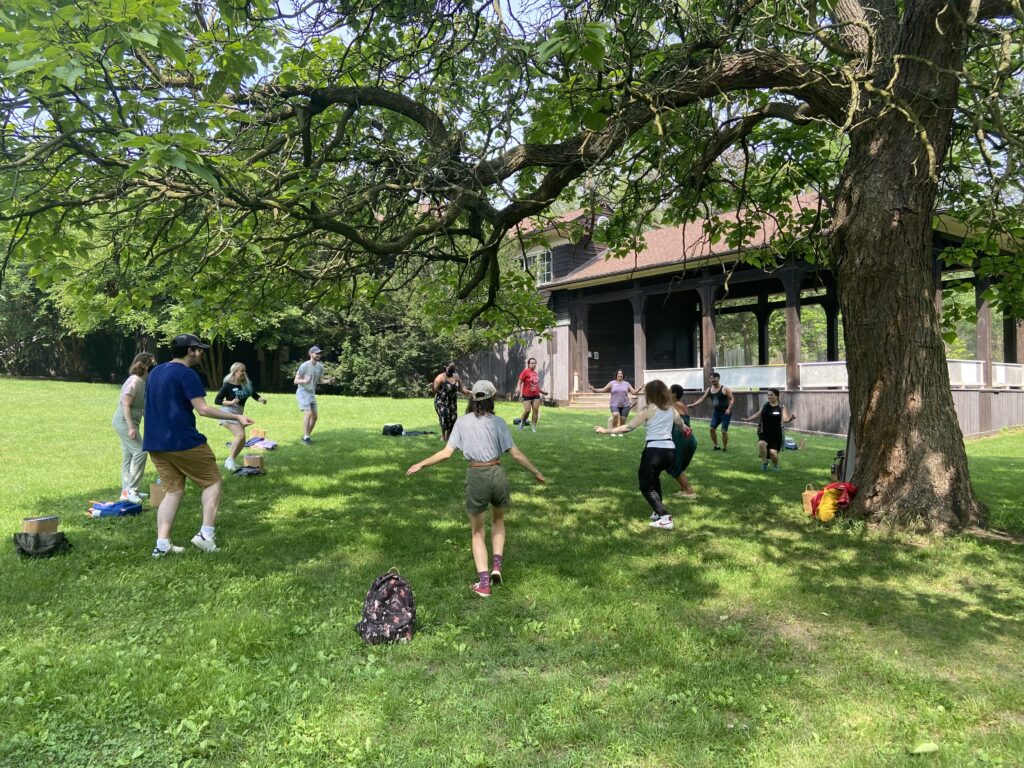 How do you hope the MARQUEE program affected the participants?
I hope we learned from each other and shared in each other's joyful art practices. Traditional musical theatre is one of many rich legacies of musical storytelling, and I hope we enjoyed laughing together and relaxing, and celebrated the creative spirit in each of us. Musical theatre has always brought out a preposterously joyful part of me, and having shared that with others felt very special.
How did MARQUEE interact with this year's production of BLACKOUT?
As I mentioned before, all the program's activities were inspired by the stories, themes and songs from BLACKOUT. Over the winter an advisory committee of artists and MARQUEE community members read the (at that point, draft) script and made recommendations on how to approach this year's program. One key recommendation was creating an affirming space for newcomers, survivors of cancer, and queer folks of all ages, and specifically encouraging those people to apply.
BLACKOUT creative team members Steven Gallagher (Bookwriter) and Wayne Gwillim (Music Supervisor) hosted a Q&A for MARQUEE participants, and every participant received a free ticket to the show. Steven actually also returned on the last day of our program to join the end-of-program reflection and hosted a mini-bonus Q&A!
We hope that MARQUEE brought some brightness to its participants and their communities and renewed that hope for the future. What would you say your hopes are for the future of the theatre community?
I hope we remember why we love this craft and keep feeding that love as we change and grow.
---
Thanks to Program Sponsor TD and your support, the MARQUEE program offers a community of art-loving people the chance to make and discuss art in an affirming space.