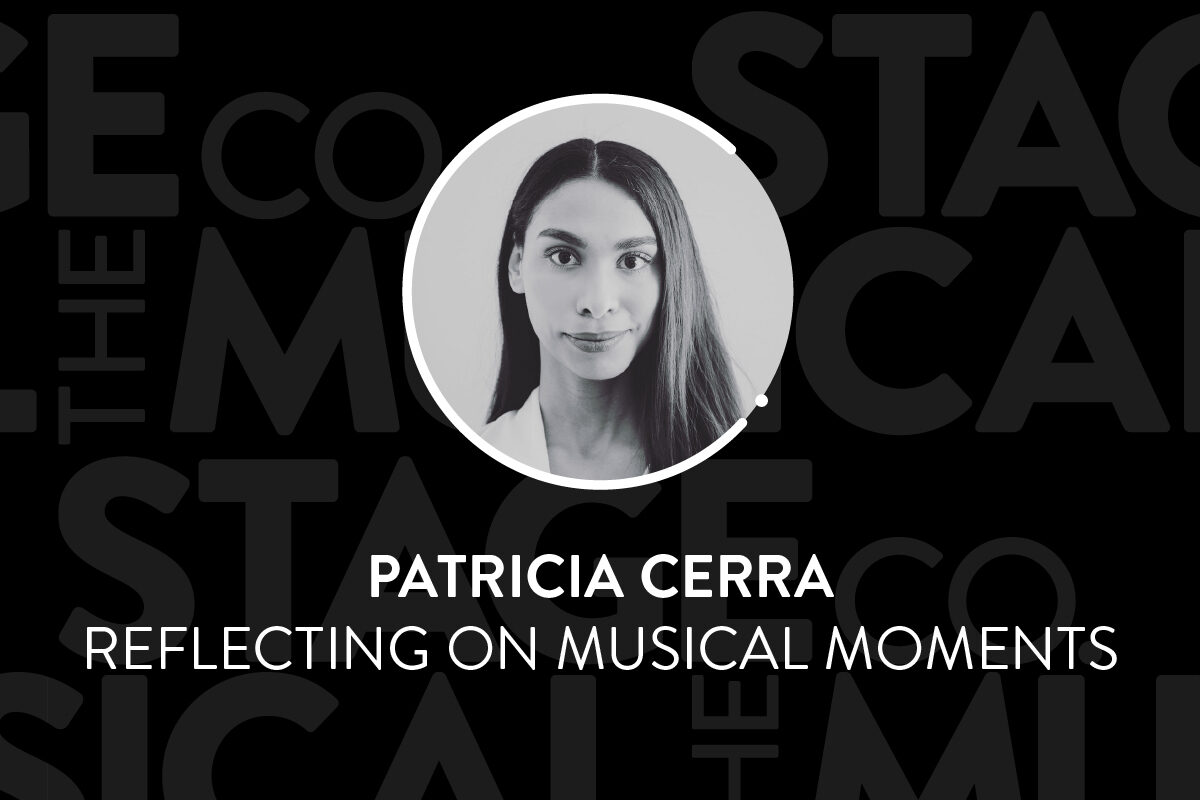 Reflecting on Musical Moments with Patricia Cerra
Musical Moments is a new initiative of The Musical Stage Company that brings musical experiences to local communities by harnessing the imagination and creativity of artists. After a year of isolation, disconnection, and shuttered performing arts centres, we dreamt of a summer where artists could bring joy, magic, and togetherness back into people's lives through musical acts of creativity. We awarded over $25,000 in grants to artists that applied so they could develop, produce and execute dynamic ideas across Toronto neighbourhoods.
With the inaugural year of this program finishing this weekend, Program Manager, Patricia Cerra, reflects on the Musical Moments program, the importance of funding more community arts projects, and how these artists' works inspire ripples of connection throughout their neighbourhoods.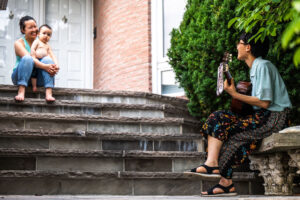 How do you feel Musical Moments, as a brand-new program, has impacted the GTA and our neighbourhoods?
Musical Moments allowed artists to bring music directly to their communities. The initiative recognizes the value of community connection and the impact of diverse musical experiences in neighbourhoods and areas in the GTA. In providing barrier-free programming, challenging the notion of what theatre can be, and providing memorable experiences, there is growth, possibility and inclusivity through music.
With the variety in types of projects funded, how would you describe or link all of the Musical Moments together?
Each of these Musical Moments speak to the impact of connection. Sharing a live performance during this time has undoubtedly been special for the artists and audiences. Connection is at the heart of that artistic relationship.
What does building important connections through Musical Moments mean to you?
It means that every interaction made by an artist through their art has the possibility for impact. It means communities can experience the magic that is so unique to live performance. It means there is a ripple effect that each artist has in their community which is like dropping a stone into water. Those effects ripple onwards and carry a life of their own.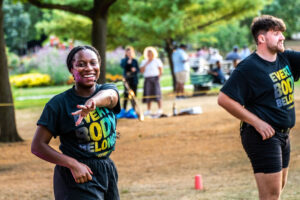 What sort of projects were funded by Musical Moments, and how do they fit into this idea of harnessing imagination for community?
This year's Musical Moments consisted of intimate concerts, educational children's music programming, improvisational composition pieces, avant-garde drag, musical family parades, sound healing, body-positive dance classes, collaborative songwriting circles, found space musical theatre, weekly neighbourhood tours and more.
Artists brought forth their imaginations to dream in a nontraditional theatre model that allowed for the exploration of different artistic modalities.
How do you think this program impacted or influenced the artists' shows and perspectives on community engagement?
In engaging with these artists over the summer it was wonderful to hear about the responses they received. With Musical Moments there is the opportunity to connect during and after a musical experience. Through the artists' authentic engagement, they have then built relationships with their respective communities.
What from this experience would you say your favourite Musical Moments memory was?
It was a joy getting to meet the Musical Moments artists. There was a bubbling excitement that was palpable after they found out they would be getting to launch into creating a musical experience this summer. I always left smiling and full of gratitude for being able to work with artists who move forward in their work with such heart.
---
To learn more about the Musical Moments Grants program, click here.
To learn more about the lineup of shows funded and included in this year's Musical Moments series, click here.