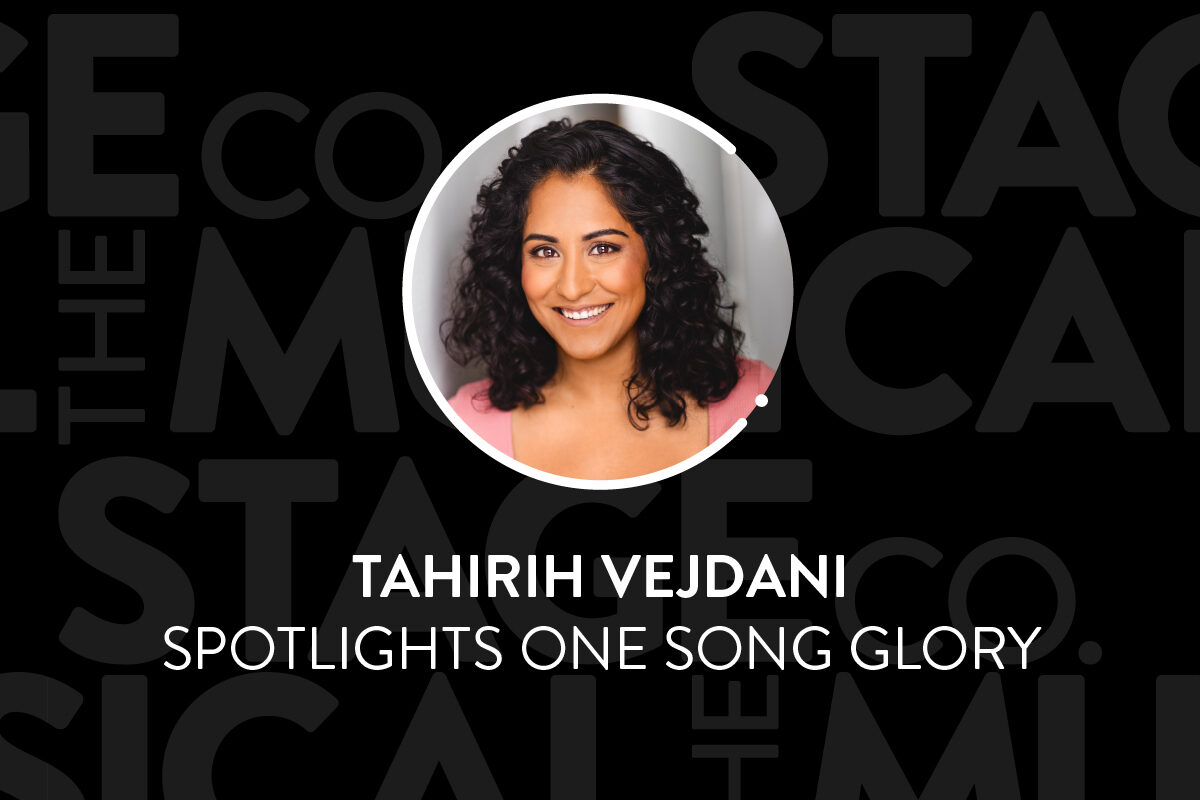 Program Spotlight: One Song Glory with Tahirih Vejdani
One Song Glory is a fully subsidized six-weekend-long intensive youth musical theatre training program that builds community, self-confidence, and self-expression through a combination of new music creation, masterclasses, rehearsal, and online presentations. Our goal is to offer participants a professional rehearsal experience, the chance to create and design new work, provide industry insight and the guidance needed to develop a fruitful career in the performing arts.
Since its creation this program has been held in person in Toronto, offering Ontario teens a place to create, perform and celebrate their shared love of musical theatre. In 2020 we shifted to an all-digital format and invited participation from young artists from across Canada.
With submissions for the program's Fall 2021 cohort closing this week (September 25), Program Manager, Tahirih Vejdani spotlights the importance of One Song Glory, the impact and benefits for creative youths, and how we can create more accessible spaces like this for youths in artistic industries.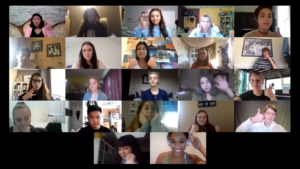 Why do you think One Song Glory is an important program for young artists?
One Song Glory is an incredibly important training program for young artists because it brings them together to experience connection and community through a shared love of musical theatre working with peers and industry professionals. The program asks participants to rethink their role as not just performers but as creators and collaborators in the field of Canadian Musical Theatre
What benefits do you feel come with keeping One Song Glory in a digital format?
The most important benefit with keeping One Song Glory in a digital format is access. It's bringing together participants and industry professionals from across this vast country into a shared space that would otherwise prove difficult to accomplish. Especially with things still feeling very fleeting at this moment, it's great to know that this program will be a safe and open space for young artists to engage with. Musical Theatre has been growing vastly through the digital medium this past year, especially through social media with apps like TikTok (ex: RATATOUILLE and BRIDGERTON). I think it's important to understand these tools, and to develop creative and new ways of engaging our beloved art form within these new digital spaces.
With this program being a starting point for many youth, how do you feel the theatre industry can help encourage ongoing involvement or access for young artists?
Young artists are some of the most dedicated and inspired creatives I know. I think it is extremely important that the industry recognize their social responsibility to create safe and welcoming spaces for these artists; that free access to high-quality arts education is fundamental to shifting the fabric of whose voices get heard and whose stories get told. The theatre industry can help this by amplifying the need and importance of programs like One Song Glory.
What can we expect during the final premiere in December?
Expect to be amazed at the creativeness of these young artists! Over the course of 6 weeks they will have participated in masterclasses, panel discussions, and will have collaborated in an intensive creative process in a pod of 8-10 peers with a Director/Choreographer, a Composer/Music Director and a Video Designer/Editor. The possibilities that they will amount to will be incredible. Last year's digital presentation offered a vast variety of musical stories and beautiful design, and I'm positive this year will be another great display of young talent and ingenuity.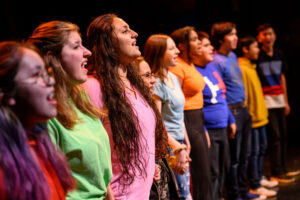 How do you think including non-theatre youth creatives in the program creates opportunities for everyone involved?
The act of putting on a musical theatre show is not done in solitary. It is a very collaborative process. Equally valuing all the individuals that are part of the process is very important, and means they must also have equal access to training opportunities to give them first-hand knowledge of the craft. There are not many free educational settings that cater to the young non-performer creative, so it's very exciting to see One Song Glory take on that initiative. I participated as a trainer last year and got to see and work with our non-performer creatives and I can attest to how valuable they were to the team. The skills and ideas they bring into the room are a wonderful addition and I'm very excited to see all the many ways they get involved again this year.
---
To learn more about how you or someone you know can apply for One Song Glory's Fall 2021 program, click here.