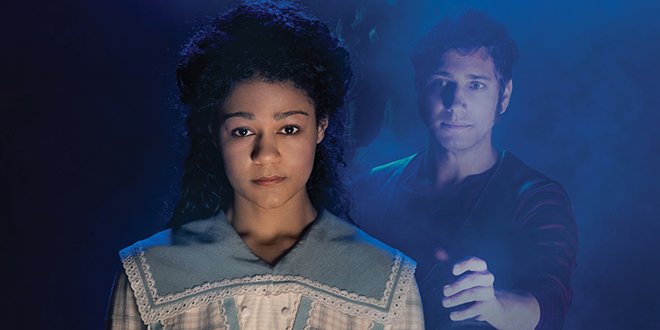 The Banks Prize: Where Are They Now?
The end of the theatre season hits when the summer arrives, which makes the warmer months a great time to reflect on past years. It's also when summer festivals kick into high gear. And this summer is a happy example of how those two things can combine!
The Banks Prize is an annual prize awarded to two up-and-coming Canadian musical theatre performers, one man and one woman, who receive $1,000 and a year of mentorship and performance opportunities in the Acting Up Stage Company season. In its history, six talented performers have gone through the program and are now up to some pretty exciting career achievements. Find out where these Banks Prize winners are now!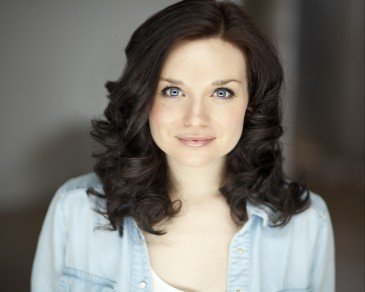 Alessia Lupiano – 2014/2015
As one half of the most recent Banks Prize team, Alessia kept very busy during the year with her role as Jasmine in the pantomime of Aladdin in the Port Hope Festival last winter in Port Hope, Ontario. This summer, we're so proud of Alessia for playing Diana in Anne & Gilbert in Charlottetown, Prince Edward Island.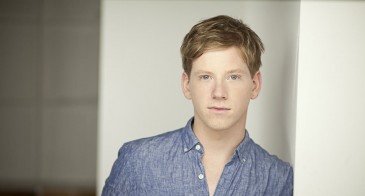 Graham Scott Fleming – 2014/2015
Graham didn't waste any time following his time in his Banks Prize mentorship – he's about to make his professional Toronto debut as Charlie Price in the Mirvish production of Kinky Boots!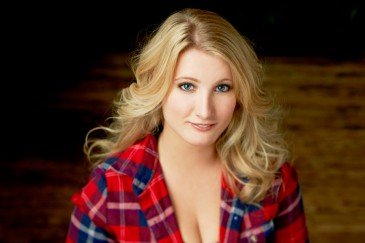 Dana Jean Phoenix – 2013/2014
Dana had a very busy year during her Banks Prize win – shortly after appearing in last year's UnCovered: Sting & The Police concert, her super successful Toronto Fringe show The Musical of Musicals leaped to the much bigger Mirvish stage at the Panasonic Theatre. Did we mention she also received some rave reviews for that? In the summer after her time in the Banks Prize program, Dana appeared in the Summerworks Festival in The Remarkable Journey of Prince Jen with the book and lyrics by Lezlie Wade and music by Daniel Green, Nightwood Theatre's workshop of Obeah Opera as part of the 2014 New Groundswell Festival, and played the role of Chelsea in No Chance In Hell – A New Musical at the 2014 TO Fringe Festival (Winner of Patrons' Pick & Best of Fringe).
Dana Jean is also currently touring internationally as a featured vocalist with Juno-Nominated band God Made me Funky, and has appeared at the Montreal Jazz Festival, Calgary Stampede, Ottawa Bluesfest, Toronto Beaches International Festival, NXNE (12), Canadian Music Week, New York M.E.A.N.Y Festival, and Cincinnati's Midpoint Music Festival.
Dana's first full length album, DRRTY SHOOZ is available on iTunes and on Bandcamp now.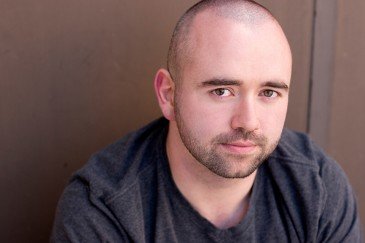 Jordan Till – 2013/2014
Jordan has a long list of musical theatre and dance theatre credits since winning The Banks Prize: as Levi/the Baker in Joseph and the Amazing Technicolor Dreamcoat, Mendel in Fiddler on the Roof (Stage West); Mischa in The Nutcracker Storytime (National Ballet of Canada); Mr. Bumble in Oliver (Drayton Entertainment); and Friar Tuck in Robin Hood (Theatre Aquarius) are just to name a few. He's also nabbed some work in voice recordings and film & TV.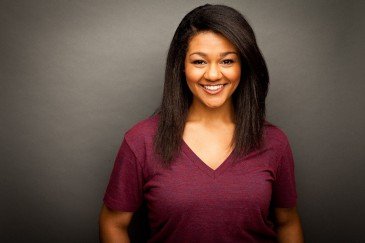 Alexis Gordon – 2012/2013
Alexis might be familiar face right now! She is currently making her debut at The Stratford Festival as Julie Jordan in Rodgers and Hammerstein's Carousel and as Sister Sophia in The Sound of Music. But she's been up to much more since her time with Acting Up Stage in the Banks Prize, inclusing playing Iris in the world premiere of The Gravitational Pull of Bernice Trimble (Factory Theatre & Obsidian Theatre Company), appearing in Obeah Opera (Nightwood Theatre), Recurring John by NoteWorthy participant Kevin Wong and Paradises Lost ( both in Toronto's SummerWorks Festival), Canada Sings, Godspell (Victoria Petrolia Playhouse), and Titania in A Midsummer Night's Dream (Driftwood Theatre).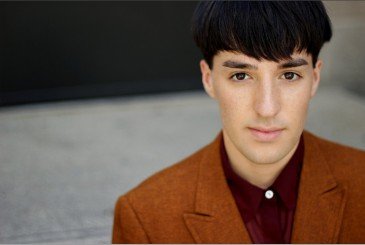 Andres Sierra – 2012/2013
Andres is currently working on his full-length album titled Are You Ready which is scheduled to be released in 2015. He is collaborating with A-listed producers, songwriters and the Canadian production duo The Intellexz. Andres' highly anticipated album will be young, fun and energetic, combining edgy electronic sounds with melodic heart filled vocals.
Listen to his latest single, "In the Name of Love."