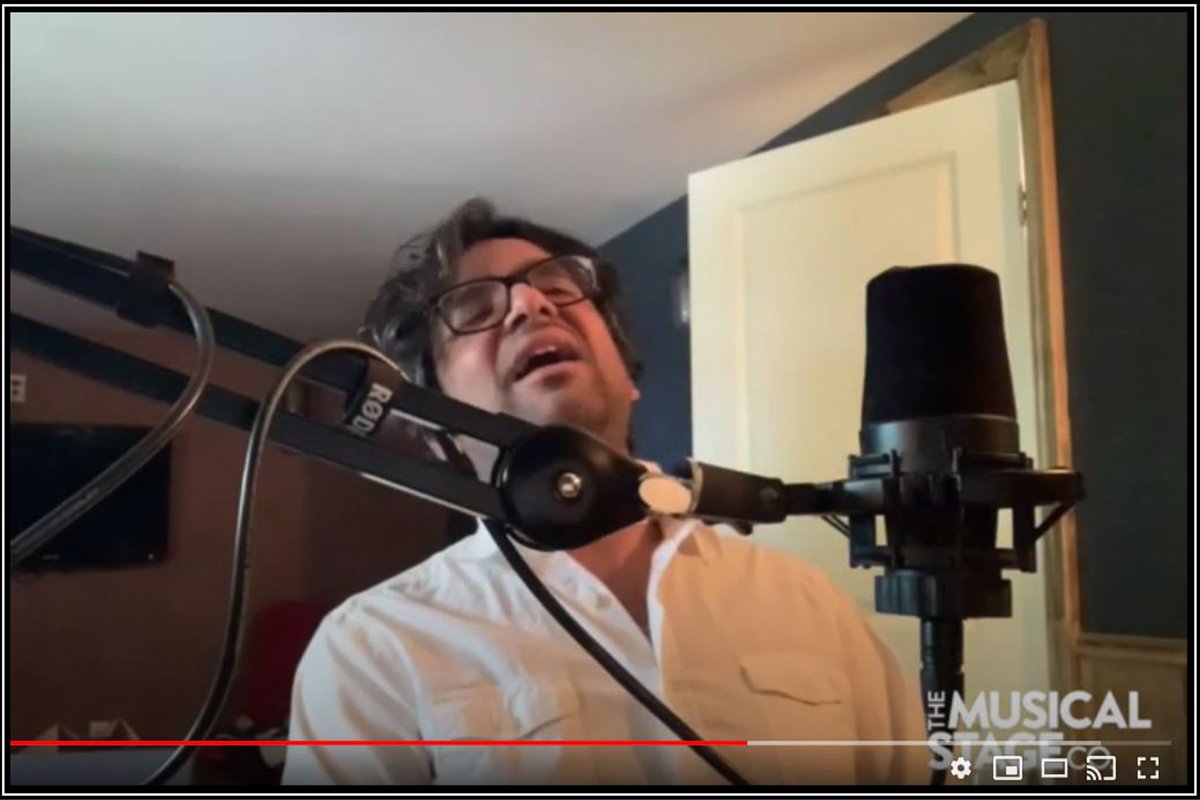 THE ROLE OF MUSIC NOW: REZA JACOBS
Introducing 'THE ROLE OF MUSIC NOW', a new blog series from The Musical Stage Company.
We are now all existing in a time where we often find ourselves at a loss, wondering what tomorrow will look like, and when we'll finally be able to return to some kind of 'normalcy' after having gone through an unprecedented shift in our daily routines. It is moments like this in which we believe, music can provide the greatest refuge and act as a kind guiding light. In this series, we have reached out to some core members of The Musical Stage Company artistic family and asked them a simple question: "What is the Role of Music Right Now?"
Each artist was asked to identify a song that is most profoundly opening their hearts during this time and share an original recording or commission an artist they admire to perform it on their behalf. This video series was originally curated for our donors and shared with them at the final Insider event of our season, a three-part event series that gives supporters a peek behind the artistic curtain. After having received an overwhelmingly positive response from our virtual event, we have decided to share this series with the entirety of our network in hopes it can provide some joy and positivity during this time.
Our first featured core artist is the incomparable Reza Jacobs, who is the mastermind behind our annual UnCovered concert and the Fine-Furneaux Director of Music at The Musical Stage Company. Hear Reza perform a stunning rendition of Paul Simon's "The Only Living Boy In New York" below and read about his process of creation amidst social distancing.
On creation during COVID-19
"There's something I've wanted to do for a long time, and that is to engage with 'prepared piano'. For those who don't know, preparing a piano is when you start sticking things in there to make it give you different sounds. It's a lot of fun! It's something I've wanted to do for years and now I actually have the time to do it, so I've taken my piano apart and started putting things in there to play around with. The metaphor is not lost on me either: the act of getting inside something you already have a deep relationship with, and that you think you know very well and allowing it to respond differently."
On Artistic Life Post COVID-19
"Globally and individually, we are all grappling with the shadow aspects of our nature, and I think that being segregated like this, we are forced to confront the darker parts of ourselves. I am embracing that and I'm also starting to figure out how to bring the shadow into my artistry, in a way that I haven't done with the wholeness of my being in the past. That is changing me fundamentally."
Song Selection
"This is an important song in my relationship with my partner, Stephanie. We both love this song and we've been playing it a lot recently. My mom sent me a text telling me that the song is, in fact, about Art Garfunkle going down to Mexico to make a film and Paul singing about him being away. I didn't realize it was a song about social-distancing, but it turns out it is!"