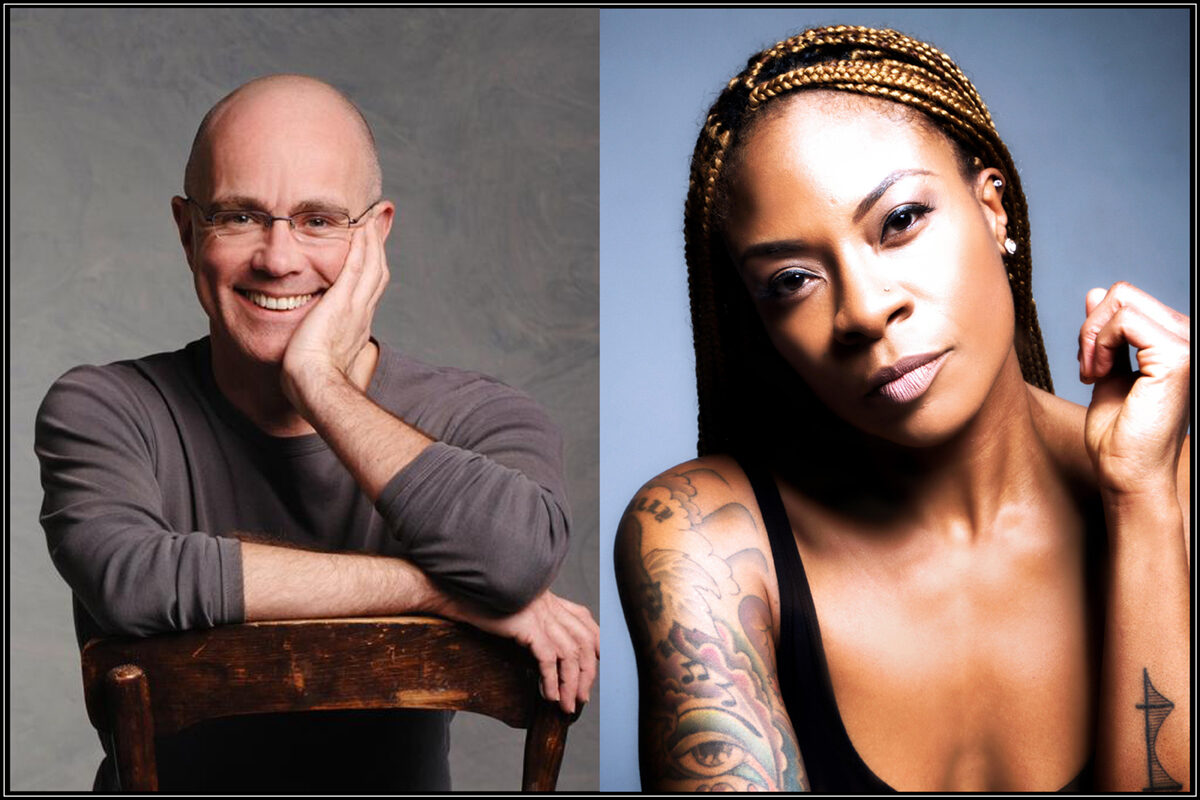 THE ROLE OF MUSIC RIGHT NOW: ROBERT MCQUEEN
In this series, we have reached out to some core members of The Musical Stage Company artistic family and asked them a simple question: "What is the Role of Music Right Now?"
Each artist was asked to identify a song that is most profoundly opening their hearts during this time and share an original recording or commission an artist they admire to perform it on their behalf. This video series was originally curated for our donors and shared with them at the final Insider event of our season. After having received an overwhelmingly positive response from our virtual event, we have decided to share this series with the entirety of our network in hopes it can provide some joy and positivity during this time.
Today we share the musical response from the incredible Robert McQueen, artistic associate at The Musical Stage Company and award-winning director (CAROLINE, OR CHANGE, FUN HOME, LIFE AFTER). Robert engaged Juno Award-winning powerhouse-performer JULLY BLACK (CAROLINE, OR CHANGE, UNCOVERED) to perform an acapella rendition of 'Amazing Grace'.
ON NAVIGATING ARTISTIC LIFE DURING COVID-19

"I have almost always lived alone, so I find comfort in being solo. As the weeks go on, I've just become more still; I yearn for stillness and to just sit. There was a piece that I shared a few weeks ago from The Financial Times where the author offers that even though what's happening right now is unspeakably painful, it has also managed to do what no other world leader could: bring us all to a halt.
In the article, Arundhati Roy writes "Historically, pandemics have forced humans to break with the past and imagine their world anew. This one is no different. It is a portal, a gateway between one world and the next. We can choose to walk through it, dragging the carcasses of our prejudice and hatred, our avarice, our data banks and dead ideas, our dead rivers and smoky skies behind us. Or we can walk through lightly, with little luggage, ready to imagine another world. And ready to fight for it."
…. When I read that, I had to send it out, because I thought "She has really captured my sense, my prayer that we can change!"
Because these current circumstances will end, and then what? The time has come for us to move beyond the belief that our species is separate from and more important than other beings sharing this planet. Our hubris and our entitlement has brought us to the edge. We have to turn this ship around. There is mystery and magic in the possibility of letting go of much of what has been, and moving forward into the as-yet unknown.
I feel deep sorrow for the pain and the fear that this current unfolding is causing. The fear is palpable. I can feel it as I walk down the street, even at a distance from others. So, it's not to remove anything from the extraordinary circumstance of this, but for me, silence has become a place where I can just let be what is and live in that." – Robert McQueen
PERFORMER SELECTION

"When Mitchell asked me to choose someone to record my song choice, I knew I wanted Jully Black to do it. Jully and I had this profound experience working together (on CAROLINE, OR CHANGE), which was life-changing for me. That whole rehearsal was a remarkable coming together. Every person in that room brought something that everyone could welcome, something that was essential to the process." – Robert McQueen
SONG SELECTION
"I first began thinking of different arias, duets, and trios, which I find to be like listening to the spirit. But ultimately, I chose this song because to me it represents where we are. Finding ourselves brought to our knees, and this shows what may come out of that." – Robert McQueen