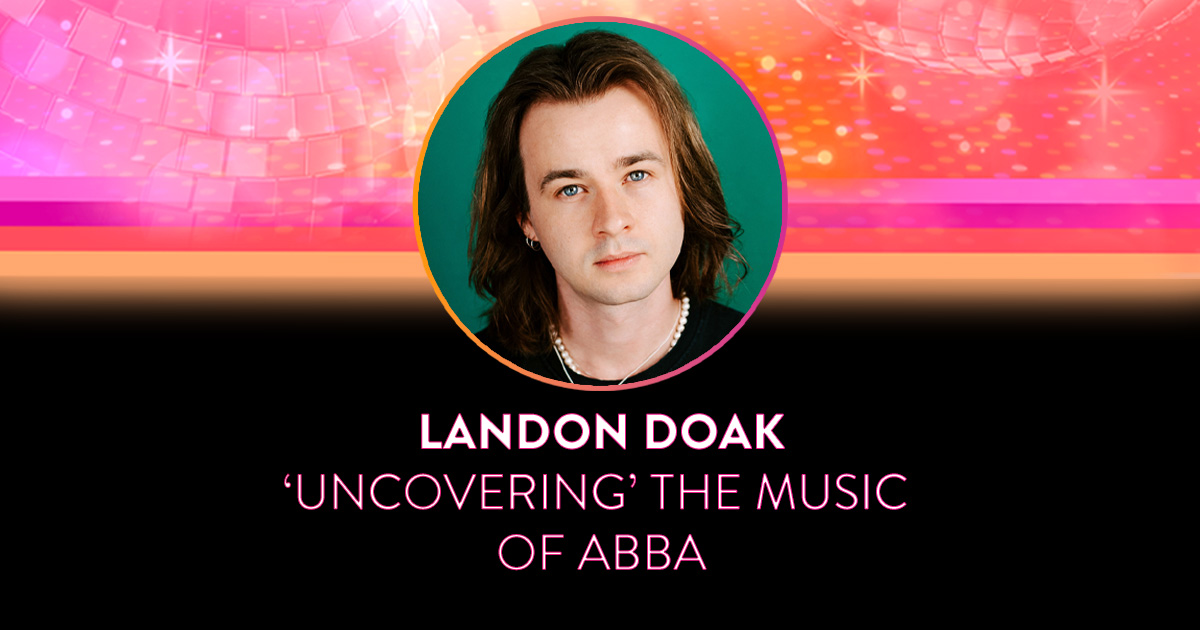 Triple Threat | Landon Doak | 'UnCovering' The Music of Abba
Get to know our UNCOVERED: THE MUSIC OF ABBA artists like you never have before! TRIPLE THREAT is a regular feature that takes a close look at each and every one of our beloved UNCOVERED artists to see what inspires them, their musical inspirations, and what they think of our featured artist, ABBA. Our next featured artist on the blog is someone who is new to the UNCOVERED cast, Landon Doak!
1. What is your favourite musical?
In The Heights!
2. What artist, living or dead, do you dream about sharing a stage with?
Secretly I'm still hoping to join One Direction when they reunite someday…
3. What do you love about UnCovered and the UnCovered process?
I love spending an evening reveling in the music that we've all forgotten how much we love. Abba is a special one for so many of us 🙂
4. Do you have any pre-performance rituals?
Just a moment to myself backstage, slowing my inner tempo and thanking the theatre gods for allowing me to be a part of this. Finally, reminding myself of gratitude!
5. Who is your top pick for the next artist that we "UnCover"?
Joni Mitchel babyyyyy!!!!
6. What's your go-to ABBA karaoke song?
Name of the game, it slaps so hard!
7. Why do you think UnCovered has such an impact on audiences?
Well, the venue is gorgeous first of all. Also, reimagining a classic artist's work is always impactful. We all have personal milestones associated with certain songs and bringing them back in a new way can't help but turn our hearts and memories on again.
8. What excites you right now about being an artist?
Being an artist/musician is one of the oldest jobs/practices in the human story. It is a privilege to get to participate in this field. I get to spend my evenings bringing people joy and helping them work through the difficult parts of life, the emotional parts of life. And all by singin'! It's powerful to me and extremely fun.
---
UNCOVERED: THE MUSIC OF ABBA is on stage November 8 – 10, 2022 at Koerner Hall, featuring electrifying performances of ABBA classics. Tickets start at $35. For more information, click the button below!