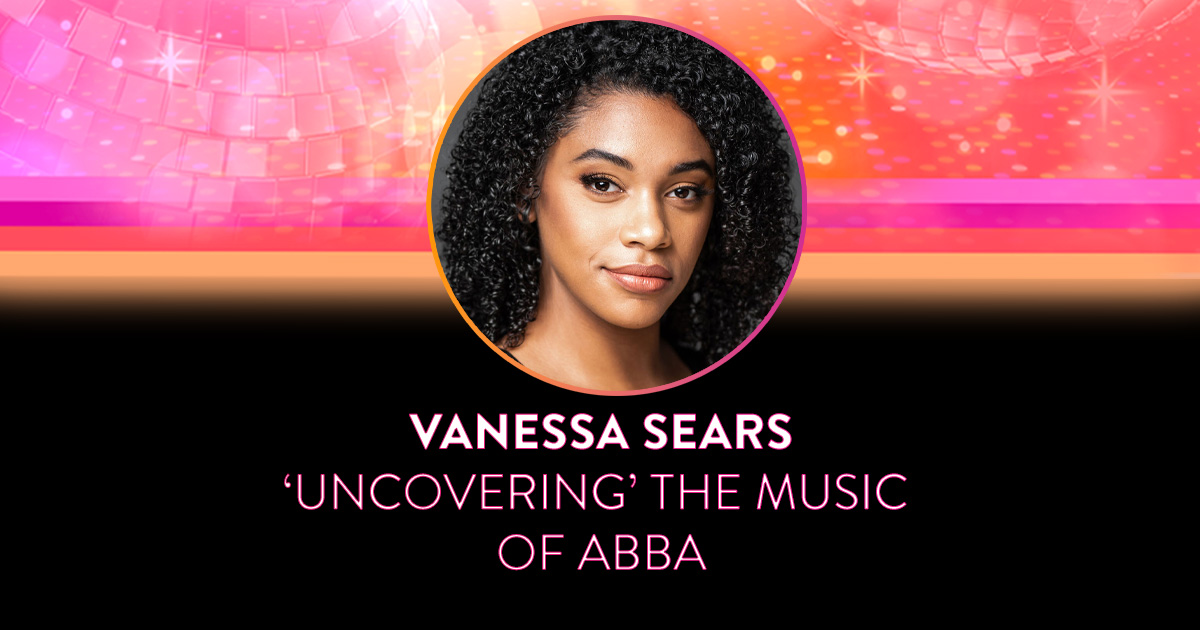 Triple Threat | Vanessa Sears | 'UnCovering' The Music of ABBA
Get to know our UNCOVERED: THE MUSIC OF ABBA artists like you never have before! TRIPLE THREAT is a regular feature that takes a close look at each and every one of our beloved UNCOVERED artists to see what inspires them, their musical inspirations, and what they think of our featured artist, ABBA. Our next featured artist on the blog is someone who is new to the UNCOVERED cast, Vanessa Sears!
---
1. What is your favourite musical?
THE COLOUR PURPLE. I saw Cynthia Erivo's performance on Broadway and I don't think live theatre gets any better than that. Perfect storytelling, performances, direction, design, and full of heart and humour. It was heartbreaking and life-affirming, which is why I love musical theatre!
2. What artist, living or dead, do you dream about sharing a stage with?
Audra McDonald! Although if the opportunity ever arose, I'd probably explode with joy before it could come to fruition. I'm such a huge fan. She's definitely a long-time role model and icon for me, so I'm always astonished by her versatility and vulnerability.
3. What do you love about UnCovered and the UnCovered process?
It's my first time performing in an UnCovered concert, and I couldn't be more excited! I've never been able to attend in person before because they always sell out so fast. I got to watch the 2020 digital version of UNCOVERED: NOTES FROM THE HEART and it was such a gift to witness those performances, especially during such a dark and challenging time. I think UnCovered is pretty famous for being a boost of joy and I'm excited to bring that to our audiences.
4. Do you have any pre-performance rituals?
I don't really have one. I try to be disciplined about warming up, but that's about the only thing that's consistent in my prep. Oh, and lots of water!
5. Who is your top pick for the next artist that we "UnCover"?
That's a great question. I would love a Celine Dion UnCovered!!!
6. What's your go-to ABBA karaoke song?
It's gotta be Dancing Queen! Who doesn't want to join in when that track starts playing in the bar?
7. Why do you think UnCovered has such an impact on audiences?
I think audiences enjoy going on a journey with an artist they already know and love and discovering that these old familiar tunes can still surprise and transport them to somewhere new. It's delightful to be surprised by something we know intimately. Getting to reconnect with your favourites over time as you continue to grow and evolve is part of what makes music so powerful! As your experiences expand, your understanding of the music does too. UnCovered is like a personal reflection that also makes you wanna get up and dance!
8. What excites you right now about being an artist?
Right now, I'm excited about continuing to explore how film/theatre hybrids can make live performances more accessible and sustainable. I hope that we don't abandon this new medium as we return to live in-person theatre. There's something really interesting to be investigated if we go further with this new hybrid model. I think it is something that is new, fun, and necessary.
---
UNCOVERED: THE MUSIC OF ABBA is on stage November 8 – 10, 2022 at Koerner Hall, featuring electrifying performances of ABBA classics. Tickets start at $35. For more information, click the button below!