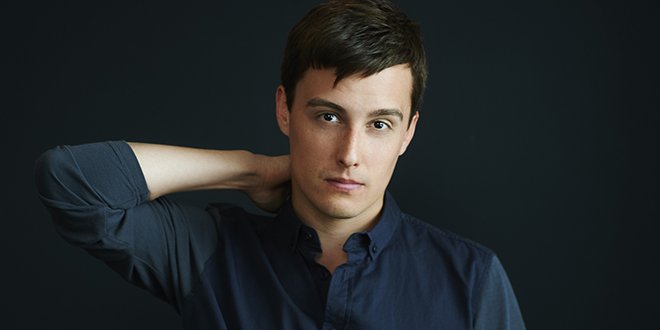 Triple Threat: Robert Markus
Get to know some of our favourite artists! Triple Threat is a regular feature that reveals which musicals left indelible impressions on the performers, musicians, and actors involved in Acting Up Stage productions. Up next is Robert Markus!
Robert Markus is a new face to the UnCovered concert crowd, but he shouldn't seem entirely unfamiliar. Robert recently appeared in the Stratford Festival's production2013 productions of Fiddler on the Roof  of Tommy, blowing audiences away in the title role of the latter. We're so excited to begin what feels to be a long relationship with Robert in UnCovered: Simon & Garfunkel!
1. What musical's score will you always remember?
West Side Story.
2.  What performance will you always remember?
Oklahoma! at the Stratford Festival in 2007. My dad took me to Stratford after my second year of university. It was a beautiful production with such clear storytelling. I kept thinking, "I have to do this. This is what I want to do," during the performance.
3. What were some of the roles you played in musicals in High School?
I played Harry MacAfee in Bye Bye Birdie in Grade 11 and Julian Marsh in 42nd Street in Grade 12.
4. What is your dream role that you'll (probably) never get to play?
Leading Player in Pippin!
5. What's your guiltiest pleasure musical?
A little musical called Is There Life After High School?. It was written by Craig Carnelia in the 80's… Either that or Little Shop of Horrors.
6. What movie or book would you love to see musicalized?
I've been waiting an adaption of Romy and Michelle's High School Reunion for years. I would also love to see a new Randy Newman musical.
7. What band or singer would you love to tackle in an UnCovered concert?
Kate Bush could be really cool!
8. Do you have any pre-performance rituals?
I choose 1 or 2 things specifically to work on each performance. I have to write it down before I go onstage. It's usually a keyword or a short phrase.