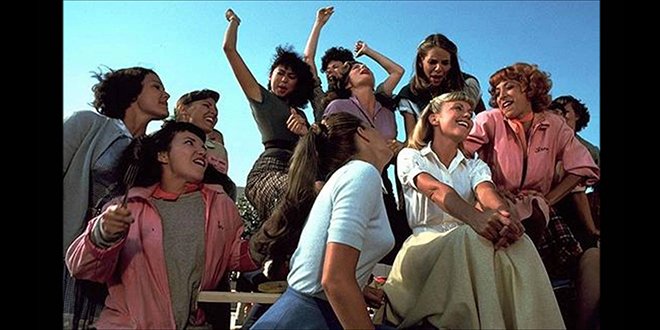 Video Roundup: It's Getting Hot In Here
Ah, September. The month where Torontonians and Canadians everywhere begin to accept the fact that summer doesn't last forever, and after the short bliss of fall, winter will return. It always does, and it always will.
But! There is one way to keep the warm weather vibes continuing – and that is through these five musical tunes from Broadway. Keep these hits in mind during the long months of blizzards and sub-zero temperatures, and it'll be steaming hot again before you know it.
"Too Darn Hot" – Kiss Me Kate
We promise to do this sequence around our living room every time we cancel plans instead of go outside in the cold.
"Summer Nights" – Grease
Sure, this song is catchy. But it does make summer flings sound pretty creepy when you think about it.
"Steam Heat" – The Pajama Game
Has "holding hands" been the cure for Canadian winters this WHOLE TIME?
"It's Hot Up Here" – Sunday in the Park with George
Next time you're uncomfortable in the cold, imagine being stuck in a painting, sweating underneath heavy clothes on a summer day. Forever.
"Song of Purple Summer" – Spring Awakening
For when you're dreaming of the days when mares and stallions can mate and foals are borne. 
"Another Hot Day" – 110 In the Shade
You can really feel the heat-induced lethargy in this one.
"June Is Bustin Out All Over" – Carousel
If you start practicing now, imagine the routine you can unleash when June 1, 2016 arrives.