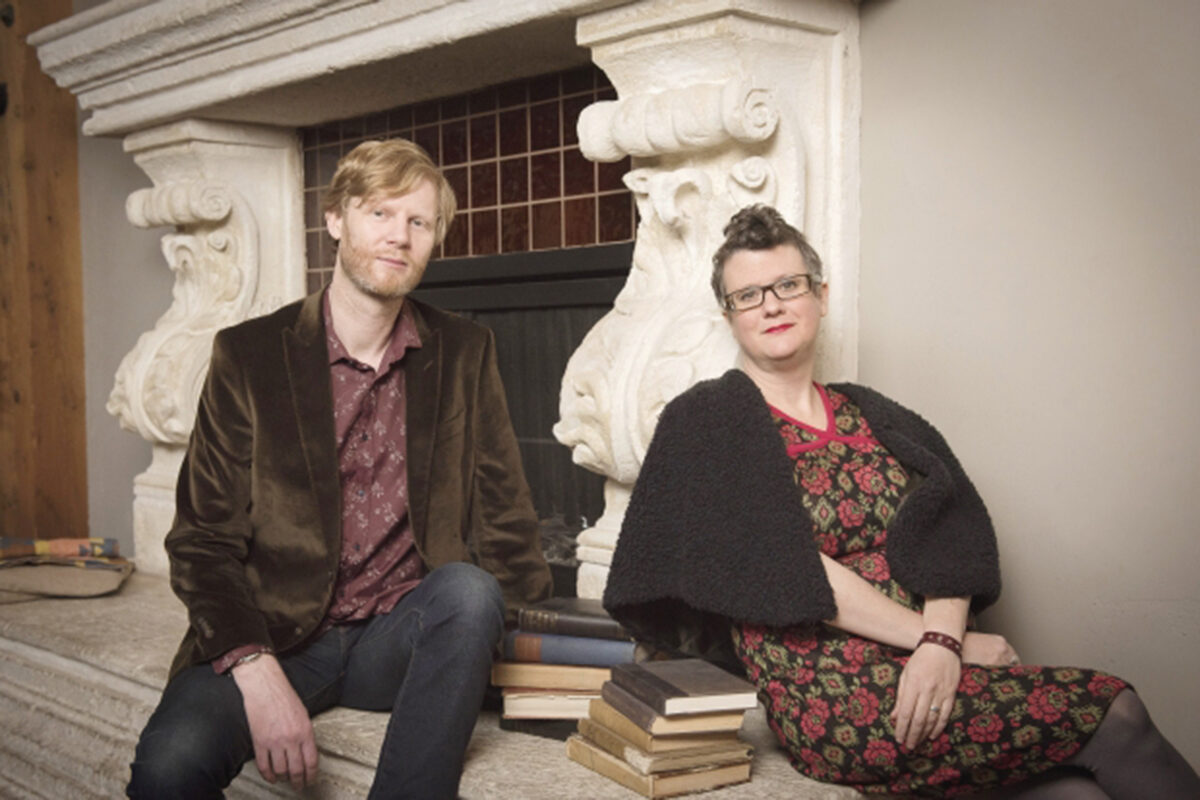 Announcing our 2020-21 Dan Fund Commissions
The Aubrey & Marla Dan Fund for New Musicals is the first fund exclusively for commissioning new Canadian musical works. The fund offers financial and dramaturgical support to artists in the creation and development of a first draft of a new musical. Former Manager of New Musical Development, Aaron Willis shares an insightful look at two of the musicals that have been selected to receive commissions through the Dan Fund for New Musicals in 2020.
COWBOY TEMPEST CABARET
With book by Niall McNeil, Lucy McNulty & Anton Lipovetsky, music by Anton Lipovetsky, and lyrics by Niall McNeil, this piece is a country and western musical based on William Shakespeare's THE TEMPEST. Bookwriter and lyricist Niall McNeill is fascinated by the source material and uses the cowboys he grew up with at the Caravan Farm Theatre in B.C. as inspiration to create a surreal, entertaining, and completely singular adaptation.
THE GIRL WHO TROD ON A LOAF
With book, music and lyrics by Veda Hille and Amiel Gladstone (ONEGIN), THE GIRL WHO TROD ON A LOAF is an adaptation of the 1993 novel of the same name by Kathryn Davis. It chronicles the life of a fictional Danish lesbian opera composer, Helle Ten Brix, and her friendship with a younger composer, Frances Thorn, and Frances' daughter, Florence. Helle moves into a trailer behind the Thorns and starts encouraging them to live a more dynamic life, to break bad habits, and to keep pushing for growth and excitement at all costs. Consequently, Helle's arrival in town causes the townspeople to look at each other with fresh eyes.
COWBOY TEMPEST CABARET and THE GIRL WHO TROD ON A LOAF really rose to the top of our Dan Fund Call for Submissions this year. In both cases, we are thrilled to be reaching across the country to commission two groups of Vancouver-based artists. Both musicals are unique, surprising, and ambitious works, and the artists working on them are at the top of their game.
With THE GIRL WHO TROD ON A LOAF, we have worked with Amiel Gladstone and Veda Hille in the past (on our production of ONEGIN in 2016), and are long-time admirers of their work. We're thrilled to have the chance to work with them over the course of a full developmental process on this story of living a passionate life, opera, and women's relationships told through music.
Niall McNeill, the writer of COWBOY TEMPEST CABARET, is an incredible storyteller and poet, whose experience of living with Down's Syndrome allows him to craft deeply original storytelling through a unique lens unlike anything in musical theatre today. His past work (plays KING ARTHUR'S NIGHT and PETER PANTIES) has an incredible mix of honesty, evocative symbolism, and unpredictable humour that we are excited to see brought to musical theatre. With the support of his long-time collaborator and writing partner Lucy McNulty, and the astonishingly beautiful music composed by Crescendo artist Anton Lipovetsky, we have a team of remarkable artists whose work we are so eager to help bring to life.