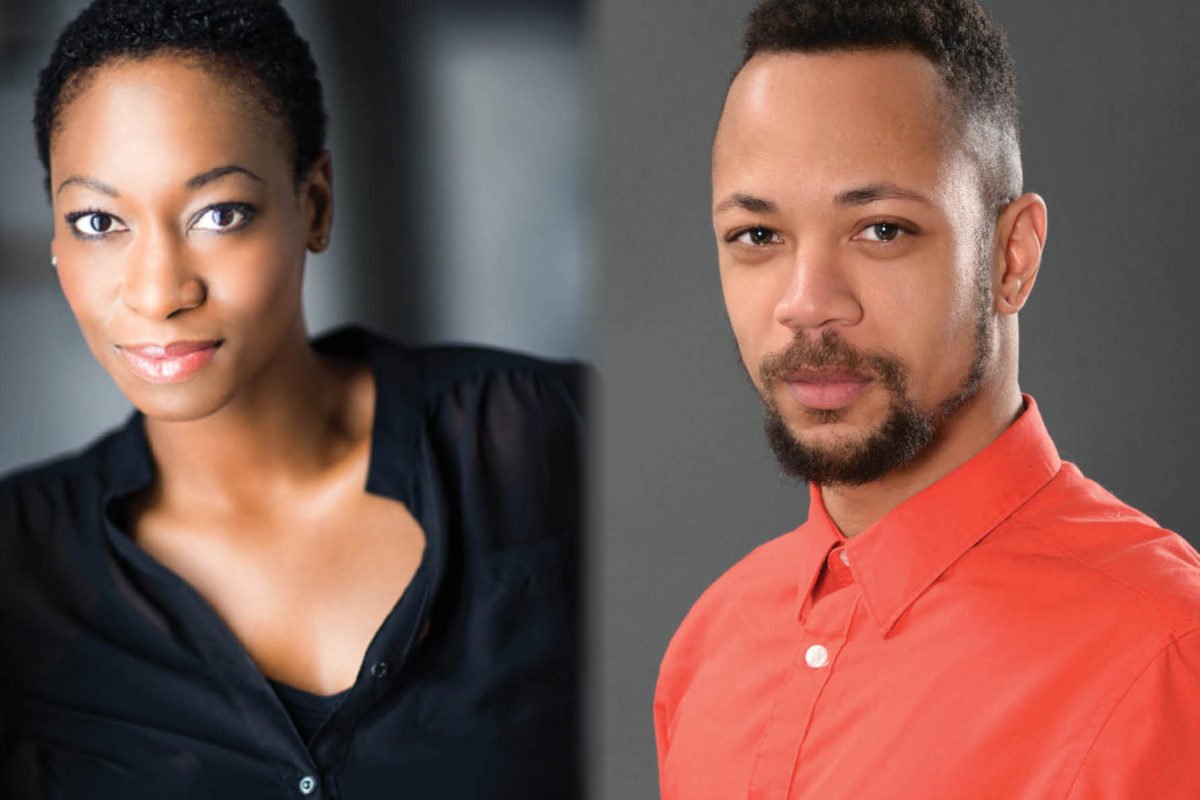 Sarah Afful & Chy Ryan Spain on Stepping Into the Iconic Shoes of Stevie Wonder & Prince
Sarah Afful & Chy Ryan Spain discuss some of their greatest inspirations and what excites them most about stepping into the iconic shoes of two of music's greatest legends at our 13th annual signature UnCovered concert. 
UnCovered: Stevie Wonder & Prince features original arrangements by award-winning composer and orchestrator, Reza Jacobs. On stage November 4-9. 
What is your first memory of performing on stage?
Sarah:
I remember dancing with my auntie at a University theatre … maybe SFU in Vancouver. It was for a west-African dance troupe that my aunt was the dance captain for and my dad the drummer. It was so fun and meaningful to me.
Chy:
My first time on any sort of stage would've been singing a duet with my niece in church when I was about ten years old. It was fairly traumatic. I've been throwing myself into the fire ever since. 
Can you share a bit about your audition process for UnCovered: Stevie Wonder & Prince?
Sarah:
I actually auditioned in a roundabout way by being a reader for another audition process. Mitchell (Marcus) was in that room and sent me an email the following day asking me if I was interested in playing Stevie Wonder. 
Chy:
I have Sarah (Afful) to thank for my being cast in this production. Sarah and I were a part of the ensemble cast for Project Humanity's Small Axe back in 2015. When the creative team was looking for someone to play the part (After Sarah had been confirmed) my name came up, I was approached to read for the part, and here I am. I've been told that I remind people of Prince for most of my life. It's nice to be able to put it to use!
Do you have any new favourite Stevie Wonder/Prince tunes after embarking on this project?
Sarah:
"Nothing compares to 2 U" by Prince. It was covered by Sinéad O'connor. It's incredible.
"Creepin" Stevie Wonder. Also incredible.
Chy:
How could anybody choose just one?!
What has been some of the research and prep work you have done to prepare for this role and what has been the most surprising thing you have discovered?
Sarah:
I have been watching documentaries and interviews …actually I have been favouring Prince because of the way our show is set up. I became curious about how Prince influenced Stevie. I really didn't know much about Prince's spiritual side and it has been exciting learning about his many planes of existence!
What excites you the most about stepping into the shoes of two of the greatest musical icons of our generation?
Sarah:
The ability to learn from them by trying to understand them a bit better and how it will inform my work and my life once the show is done. Also being surrounded by their music and the great artists who will be on the same journey I'm on, except through song!
Chy:
Prince's passing reverberated throughout my communities – black, queer, artists; people exploring their identities around gender and sexuality; people attempting to make relevant and provocative work that pushes boundaries and resists classification. Prince embodies all of that for so many people. I'm excited to be a part of bringing that to life and celebrating his legacy. 
What traits do you admire most from these two ground-breaking musical legends and how do you hope to channel these in your performance?
Sarah:
These two were so brave. They were uncompromisingly themselves and because of that, they were able to uncompromisingly share their gifts. I hope to channel their bravery.
If you could share the stage with any musical legend from the last 100 years, dead or alive, who would you pick and why?
Chy:
My head would likely explode if I got to sing background for Nina Simone. 
What do you hope audiences take away from this one-of-a-kind musical event?
Sarah:
Joy!
Chy:
I hope audiences are inspired to overcome obstacles and break social barriers as much as they are uplifted by the music. 
---
Don't miss this dynamite duo alongside an all-star Canadian cast in UNCOVERED: STEVIE WONDER & PRINCE, on stage November 4 – 9, 2019 at two of Toronto's most breathtaking venues. Tickets on sale now!