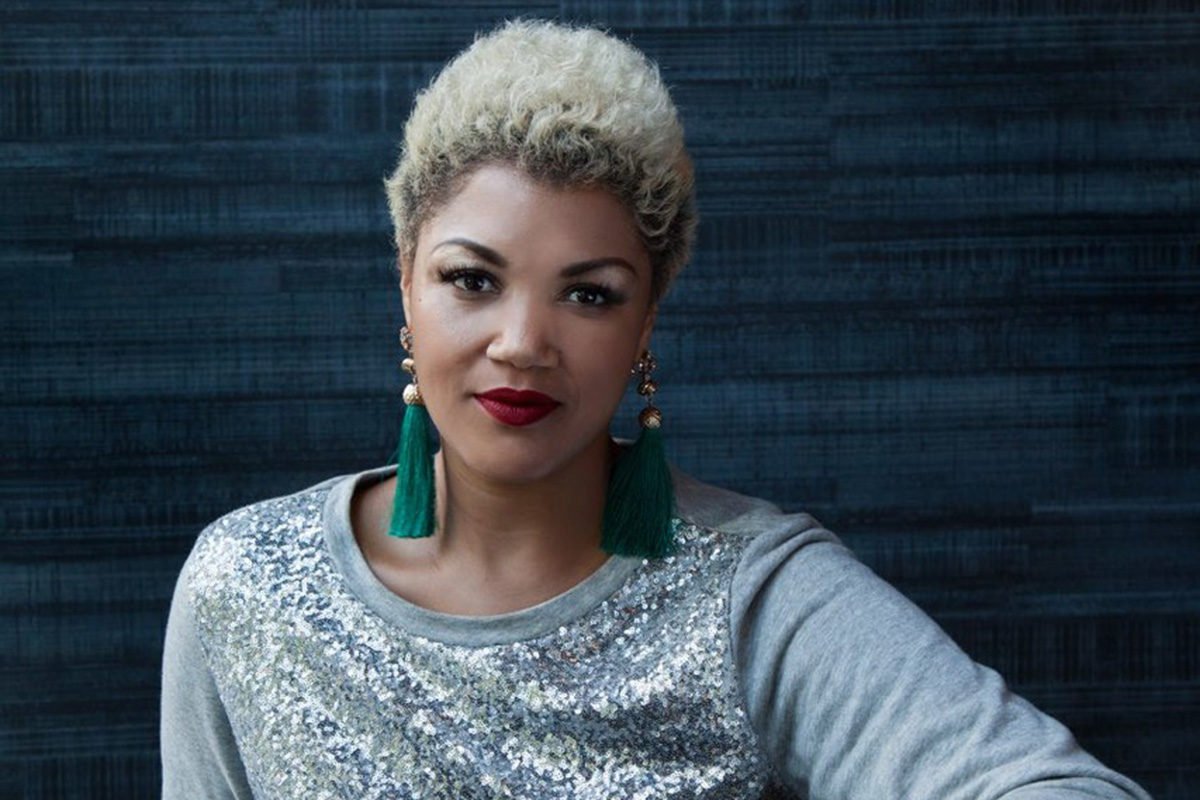 Measha Brueggergosman on CAROLINE, OR CHANGE
This week we sit down with internationally acclaimed opera sensation Measha Brueggergosman who opens up about her transition into the world of musical theatre and joining our all-star cast!
Don't miss Measha in the multi-award-winning musical CAROLINE, OR CHANGE . On stage at The Winter Garden Theatre through February 16, 2020.
What is your first memory of performing on stage?
I sang the solo in the Park Street Elementary School Christmas concert when I was in grade two. Not long after that, I started voice and piano lessons, which I loved even at a young age. For a while, I actually entertained the idea of becoming a concert pianist but I'm glad I pursued singing instead and that things seem to be working out!
How do you compare the opera world to your experience working in musical theatre?
When working on an opera, you are expected to show up to your first rehearsal off-book and having memorized all the sung material. I was very grateful that wasn't the expectation when working on this project because it allowed everyone involved to come in as a blank slate and collectively work on the character development needed to portray the subtext in the piece. An opera and a musical also have very different musical requirements, so it makes sense each process is different in some ways. That being said, I feel very grateful to have had a career thus far that has allowed me to learn valuable lessons in both arenas and I look forward to continuing to learn more throughout the run of this show.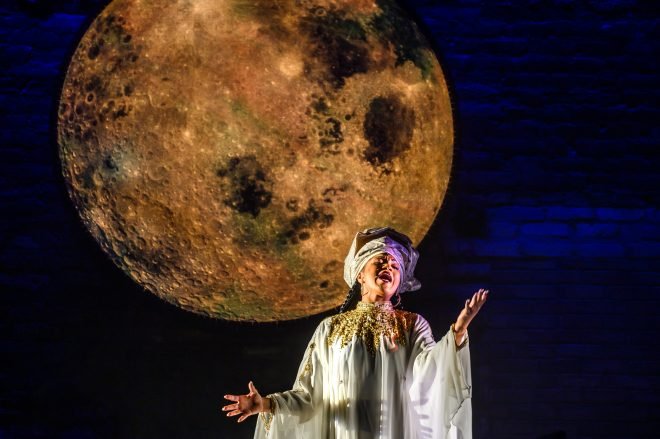 What has surprised you most throughout this process and why?
I knew everyone involved in CAROLINE, OR CHANGE would have a heavy work ethic and be fully committed to the telling of this poignant story. I've learned a lot from working with Robert McQueen. He has the rare gift of seeing the individual within the role and drawing from the actor a vocabulary of dramatic range that is born out of the uniqueness of each cast member.
What drew you to the role of 'The Moon'?
I have been desiring to move into the field of musical theatre for several seasons now and had been praying for an opportunity to arrive, so when this came to me I couldn't say no. I am humbled to be portraying this role and feel very suited to it. Not only am I honoured to be a part of the vision for this piece but, I also feel lucky to be interpreting a role that is in such a clear place of privilege and serves as both reflection and guiding light to all the characters in the show.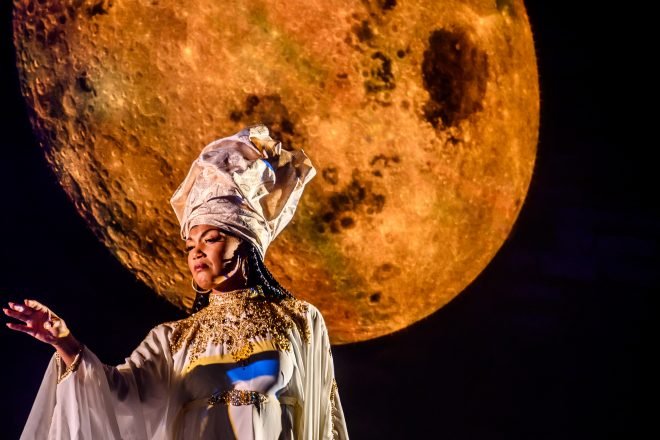 What excites you most about being a part of this production and working with the cast?
I am most excited to be working for the first time with two of Toronto's leading theatre production companies, Obsidian Theatre Company, and The Musical Stage Company. Both these companies are committed to staging quality productions with a poignant message that encourage audiences to start a conversation and challenge their own beliefs in order to instigate change. I believe that the themes that are explored in this show will stay with audiences long after they leave the theatre, and it is my hope that from that we can begin to bridge more gaps in our society and move forward towards a more inclusive existence in the years to come.
What do you think is at the core of this show and what do you hope audiences take away from it after they leave?
When working on a piece like this, it is important to be aware of the mirror we are holding up to ourselves and to our audiences and not take that responsibility lightly. I believe the aim of this show is to redefine equality, goodness, and humility in an environment where oftentimes these can be misrepresented. I hope audiences take away the message that we are all human and have the same needs, despite all the divides that society has built up to separate us. I hope audiences are inspired to start a productive, inclusive dialogue and actively move towards a more joy-filled, kindness-soaked society. Because we are better together.