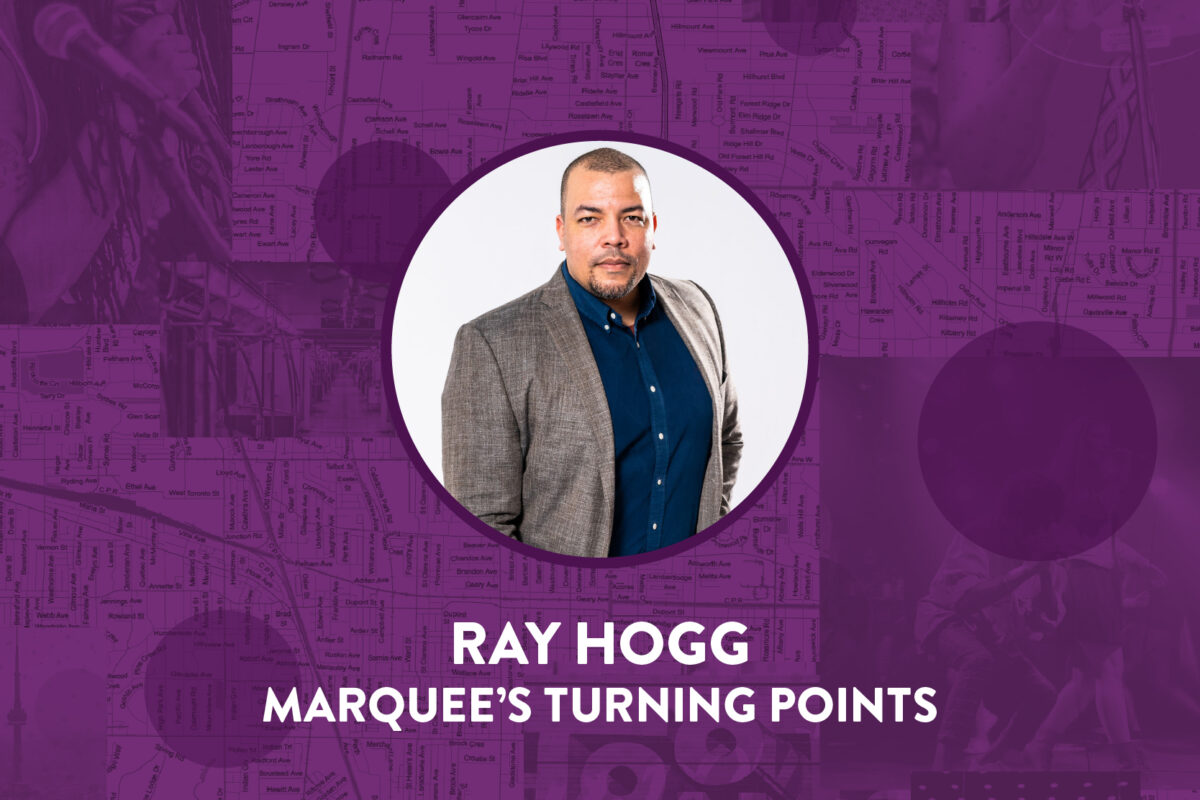 Ray Hogg on MARQUEE's Turning Points
Spring and Summer are right around the corner, and with the promise of sunshine and warmer weather, they also bring the beginning of our city-wide celebration of music and storytelling: MARQUEE.
I am eagerly anticipating the 4 weeks of wildly joyful musical programming in the city I call home; Tkaronto. As a lover of delightful surprises, the notion of unleashing unexpected bursts of musical experiences across the GTA in unexpected places resulting in spontaneous community gatherings is particularly thrilling to me.
If the world of musical theatre as we know it was an egg, I wanted to crack that proverbial egg in programming MARQUEE, where I can examine the contents in as close detail as possible to see how many different dishes I could cook up. I wanted to examine my thoughts and opinions about what constitutes theatre and what constitutes musical theatre;
Is theatre an act, an action, or activity?
Is it an idea?
Does it require physical space?
What role does the audience play in shaping the art?
What role does the art play in shaping the audience?
How do you make the ephemeral, tangible, and permanent?
Does permanence even matter?
What role does music play in storytelling?
What role does storytelling play in music-making?
Whose stories need to be told in 2022?
The results of that egg-cracking & examination, are the musical stories that you will experience at MARQUEE. The magic of MARQUEE for me is that it demonstrates both breadth & depth to what musical storytelling is and where it can happen.
Within this full spectrum exploration of music and story, it was important to me that each of the musical bursts in our MARQUEE season speak to one another artistically and thematically. As you interact more with each of our different productions & programs, the more you will notice that each work revolves around the rather poetic central theme of 'Turning Points'. In pondering the effects of the pandemic and how I hope we emerge as a society – I couldn't help but think of the inevitability of change in our lives, and how ubiquitous change is as a theme. All of us at one point or another, have come up against a moment (or moments) of sweeping change; Turning Points that force us to shift who we fundamentally are. These tectonic shifts are so profound that they can feel like a revolution has occurred within us, with the very core of our being transformed.
All of our programming this year will shine a light on deeply personal – and sometimes autobiographical – discoveries that our artists have made as a result of their own personal Turning Points.
When I look to my own life those momentous turning points;
I recall feeling forever changed when I first held my son (and a couple of years later my daughter), and realized how much more capacity for love and protection I had within me.

I recall the euphoria of a childhood dream coming true; when I first stepped out onto the raked stage for my debut as MacAvity in the first-class German production of CATS – the first musical I ever saw & the show that inspired me to pursue theatre as a career.

I recall the fury & determination I felt when a college professor told me in no uncertain terms that "I would never make it as a dancer." I did "make it" by the way. In the spirit of silver linings, much gratitude to that professor for lighting a fire in me.

I recall the mind-numbing grief I experienced after losing both of my parents to cancer before I turned 21; recall the subsequent realization that I was on my own, & how strong I feel that I have charted the course that I am on.

I recall the thrill of a secret workplace romance with my then-boyfriend (and now husband).

I recall the throat gripping fear that my family would reject me when I came out to them – and of course the soaring happiness when I did come out, and every single family member was thrilled that I was finally being authentically me.
Each of those moments utterly empowered me, enraged me, awakened me, awed me, moved me, and ultimately transformed me.
Friends, in the spirit of radical transparency; exploring my own personal Turning Points for the purpose of this blog post has been shockingly emotional! I may, or may not, have shed an actual tear or two in our brand new offices while writing.
Throughout our 2022-23 season, we are inviting some of the 80+ artists involved in MARQUEE to reflect upon & discuss their own Turning Points; shifts in who they are that brought them to self-expression through music and storytelling today. Watch this space for the deeply intimate blog series 'My Turning Point'. And hey – if you're feeling particularly brave or vulnerable, we'd love to hear from you on Turning Points in your life; for more details, read below.
See you at MARQUEE!

Ray Hogg (he/him)
Artistic Director of The Musical Stage Company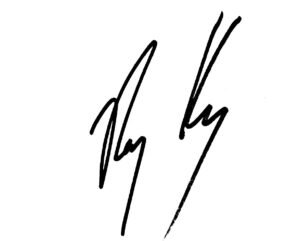 ---
What was an impactful musical moment in your life that caused a shift in your being and became your turning point?
In anticipation of our exciting MARQUEE Festival and its theme of 'Turning Points', we're launching #MyTurningPoint! Not only will you get to read and hear in-depth & personal stories from many of our MARQUEE Festival artists, but we want to hear from you – how would you define #MyTurningPoint?
Share your stories and/or photos with us. Enter below to win a MARQUEE Musical Pass, which includes a ticket to both DIXON ROAD & TAKE THE MOMENT! #MyTurningPoint contest runs March 9th – May 23rd, with the winner announced May 27th.