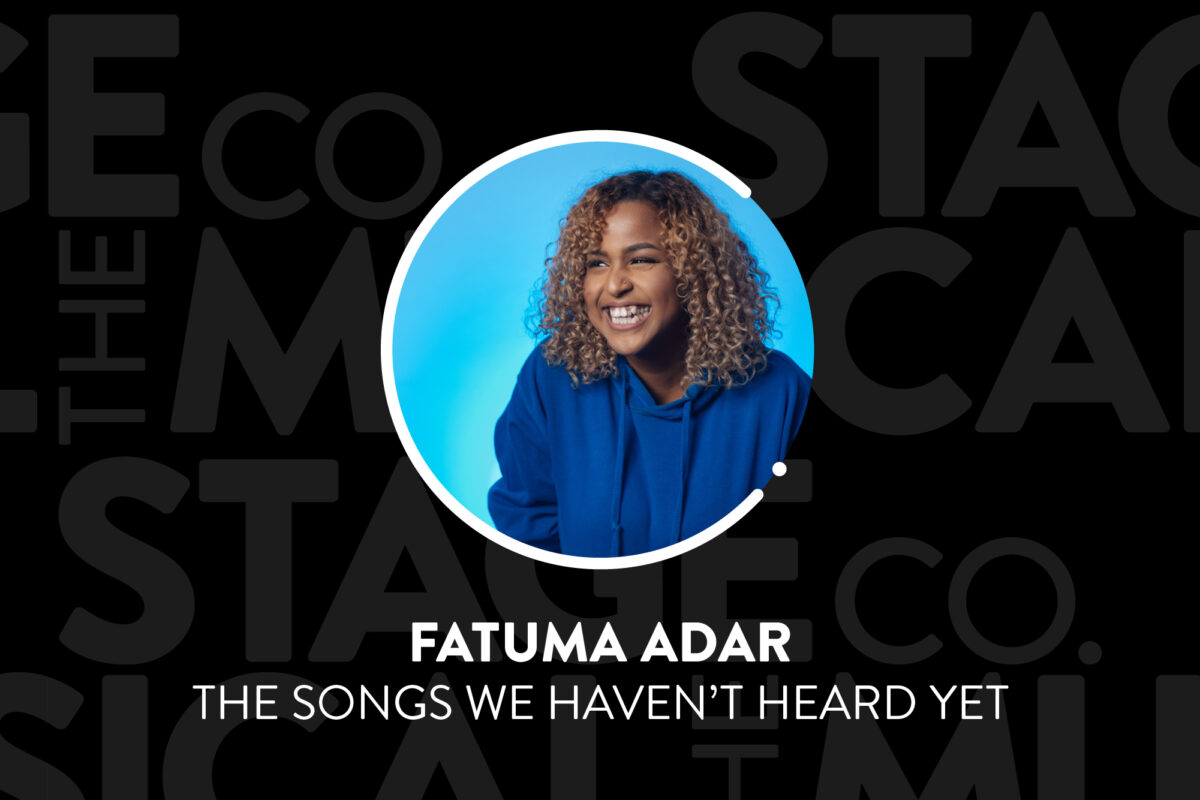 Fatuma Adar on The Songs We Haven't Heard Yet
This is for the songs we haven't heard yet.
When The Musical Stage Company asked me to write a blog post about my participation in Black Canadian theatre history I felt an overwhelming sense of… deceit? Even after years of working in theatre as both a writer and a producer, I'm still waiting on someone to tell me that I'm not supposed to be here. I didn't go to theatre school – growing up, I didn't see many plays or musicals (unless they were in movies or tv). Often someone will ask me my opinions on classic musicals and I have to hold my breath and nod along until I ultimately get the courage to say, "I have no idea what you're talking about." I sadly can't tell you what the plot of THOROUGHLY MODERN MILLIE is, but I can in great detail explain the arcs of all the characters in HIGH SCHOOL MUSICAL.
Deep down I always knew I wanted to be an artist, but growing up moving from housing to housing in Toronto, you don't really get access to what many beloved theatre goers would call, 'The Greats'. So when we're talking about Black Theatre History, I'd like to start there. Would I have seen theatre as an option for me if I had heard of Lorraine Hansberry or Langston Hughes in middle school? I don't know. Sure in drama class I had some exposure; I performed a Lady Macbeth monologue in the fifth grade and although I had no idea what I was saying it seemed to go over well. But never once did I see theatre as an option for me, let alone musicals, so when I decided in 2017 that I'd write one – I had no idea where to begin.
I don't have any music theory training whilst so many of my contemporaries did, but I wanted to write some songs, and where I grew up, anyone could write a song (see; every rapper's Soundcloud). I recorded some melodies on my phone, later upgraded to Garageband, and then suddenly things were happening. As I continued down this path, I met people who had the technical language that I didn't and they were able to translate my ideas without making me feel embarrassed about not knowing what key my song is in. As supported as I feel now, I think a lot about the people who don't think they have enough qualifications to write a musical – I think a lot about the songs that we haven't heard yet.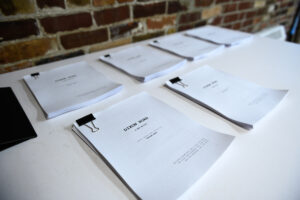 So what am I excited about when it comes to my contribution to Black Canadian theatre history? I really hope that if you're at one of my shows, you kindly whisper to whoever you're with and say "I could do that." Because you can. And if you're in the privileged position to curate stories, let's think about the many ways a story can be created. Whether someone uses sheet music or Garageband beats is not important.
What do they want to say?
And are we ready to listen?
– Fatuma Adar
---
To learn more about this blog series on Black History Month, click here to read Artistic Director Ray Hogg's, introduction blog. Click here to read more from our artists on what Black History Month means to them.
---
Fatuma Adar's work with The Musical Stage Company includes the following;